And another 5000 IUs (for a total of 15,000 IUs daily) of L-Arginine: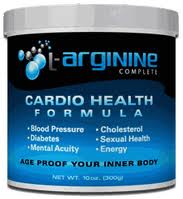 Both of these supplements can be obtained through Dr. Carr's office (you do not need to be a patient of Dr. Carr to purchase supplements from his office).  
Even better news---my cortisol level has dropped again to 10.9!  It was as high as 19.7, so I guess the concerted effort I have made to reduce the stress in my life is making a difference.  Of course, I do take two different supplements to help----in the morning, I take 2 Adrene-Vive: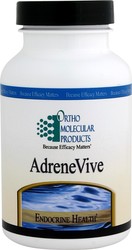 and at night I take two Cortisol Manager: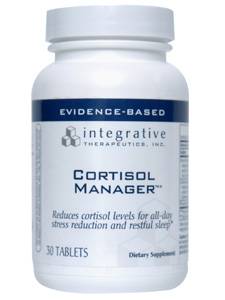 I was really skeptical about these supplements when I started taking them, but the lab work clearly shows the benefit.  Again, available through Dr. Carr's office .  
I detailed in an earlier post that I am now taking my testosterone and estradiol by weekly injection.  I am happy to say my testosterone level is FINALLY in the optimal range (yay, me!) and so is my estradiol.  Taking these two hormones by injection is the only way I have been able to get my levels up, and something you may want to discuss with your doctor (provided you aren't afraid to inject yourself once a week---honestly, the needle is so small you barely feel it!)  It's far more cost effective, too.  As an example, my testosterone cream was about $90 (and may be more) for a 60 day supply.  My bottle of testosterone cost $99, but will last me well over a year!!!!!  My bottle of estradiol is about $40, and lasts about 2 months.  Additionally, I pay about $15 for 30 syringes and the accompanying BD needles (a thicker needle used to draw up the hormone into the syringe---the solutions are thick).  30 syringes lasts me nearly 4 months, do the math and you will see how more cost effective injections are, and with the added benefit of two less creams to deal with.  Talk to your health care practitioner to see if this is an available option for you.  
My hormonal balance has unquestionably made me healthier, and therefore, less of a burden to society and my health insurance carrier.  I urge you to read this (lengthy) article from Time Magazine , it's an eye opener.  
Have a great Sunday, everyone! Finally the sun is back out (for one day) here in NC.  I'm going to head out to straighten up my car, take it to get it vacuumed, and go for a walk.  Then this afternoon I am going to settle in and knit.  Whatever you do, make it a great day!