On my living room to-do list is window treatments...I want to keep the blinds, but I think a nice valance or something would make the windows pop more.  What do you think?



I love these animal prints.  They were actually old postcards of the husband's.  My sister had them framed for him.



Cozy.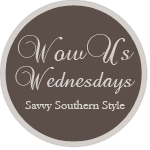 I hope you have a fantastic Wednesday!