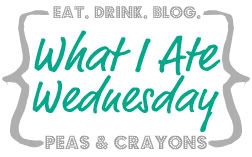 My first visit to Juice Generation in NYC the other day, to try their Tropical Acai Bowl and Collard-Wrapped Enchiladas (ate them separately). 


The enchiladas were amazing and super filling, stuffed with a spiced nut mix.


The little strip of nori was a quite touch.




They also had a creamy dip (not dairy-based) that really played off the sharpness of the raw onions in the salsa well.



From a recent trip to Wilmington, my first visit to a Brrrberry.



Back to my eats, I made cheezy pasta (vegan, above, made with Daiya wedges) and microwave peach cobbler (hidden under vanilla ice cream and whipped cream, below) the other day. I'll have to share the recipes for both.