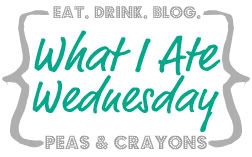 Today, it's a (somewhat failed) How-To for something I'm doing...and a snack. Because what's WIAW without any food?



It's an common-allergen-free trail mix from Enjoy Life . I'm saving the good pictures for the end, though, so you'll stick with me. ;)

Anyway, here's how I pack
1) Locate my suitcases.

2) Get distracted by a novel.



3) Open a suitcase.




4) Get distracted by a friend texting/calling me.

5) Waste time on Twitter.


6) Pack a few tank tops.

7) Reward myself for doing so well by jamming around my room with the music on dadisgoingtofreak loud.



8) Pack a little more stuff. 




9) Realize that I need to buy toiletries.




10) Realize that said toiletries won't fit in my suitcases/weight limits.




11) Write a list of toiletries to buy in Cambridge Boston (because Cambridge is overpriced).




12) Look at my suitcase.




13) Realized that there's no way all my stuff is going to fit. 




14) Briefly consider just wearing tank tops and underwear, so that I have space for books and my Chi.




15) Remember that it's Boston and it's January. Yeah.




16) *Insert panic attack here.*

17) Those suitcases aren't going to pack themselves. Get back to packing.





A dollop of peanut butter, topped with roasted acorn squash (still no kabocha - grr!), topped with yogurt, topped with oats (uncooked, of course), toped with Beach Bash trail mix.



Surprisingly yum - sweet and crunchy like the ultimate granola-meets-candy with sweet cranberries, pumpkin seeds, sunflower seeds, and dried apricots & pineapples. I was a little wary at first, since I used to dislike dried pineapples/apricots/etc., but they were so yummy!

I guess this means my tastes have matured. So I'm a real life grown-up now? :P




Anyway, I have a lot more to do so - it's time to start over at 1.




Is your winter break over yet?