To make it was super simple.  He drilled (yes he got a little power tool exposure) one hole in the cap and then several holes in the bottom of the bottle.

To make it work


Fill a bucket with water (preferably with water from your rain barrel).
Push the bottle down in the water so that it can fill up (keep your thumb off the top hole)
Put your thumb over the hole on the cap and lift from bucket


The water is trapped and you can just remove your thumb from the hole once you are at the flower bed.

I was really impressed with how easy this was and that it worked.

Once the recycling project was finished we were on to another project...chocolate making.

I am so very lucky to have a friend like Sharon, Bit of the Good Stuff .  She sent me this fantastic raw chocolate making kit.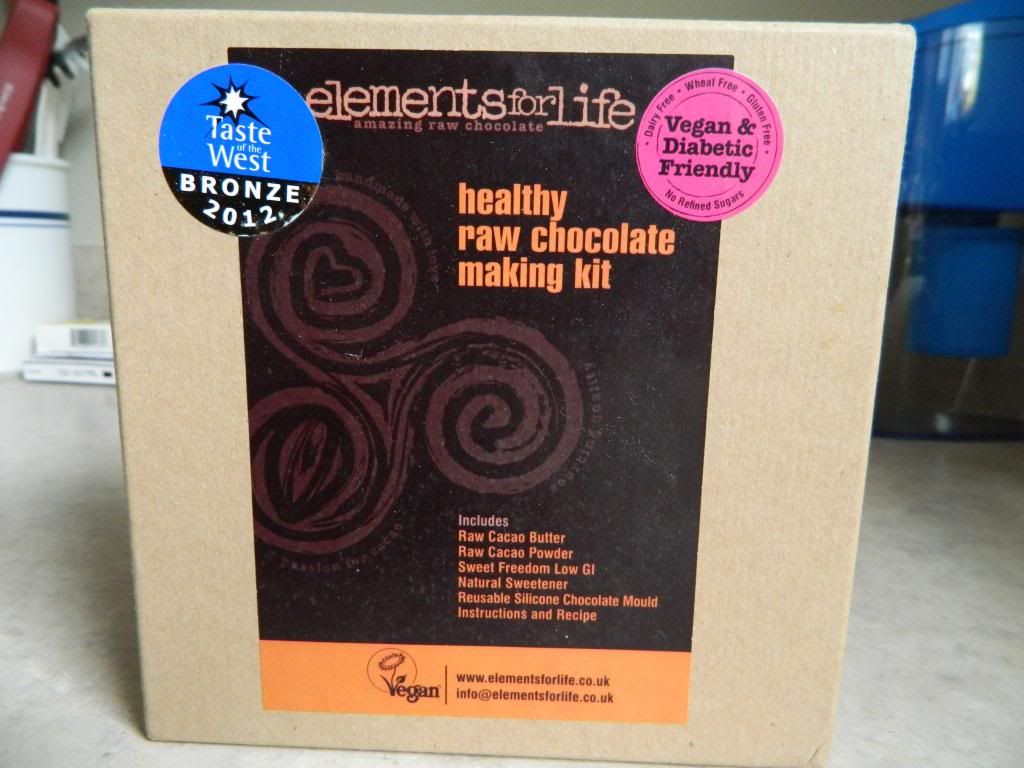 I put my fear aside and got out the kitchen scale.

I put WAY to much thought into how hard this was going to be...because in the end it was SO easy.

It took all of about 10 minutes (and then another 90 while I waited for it to set up in the fridge).

My result...well take a look for yourself: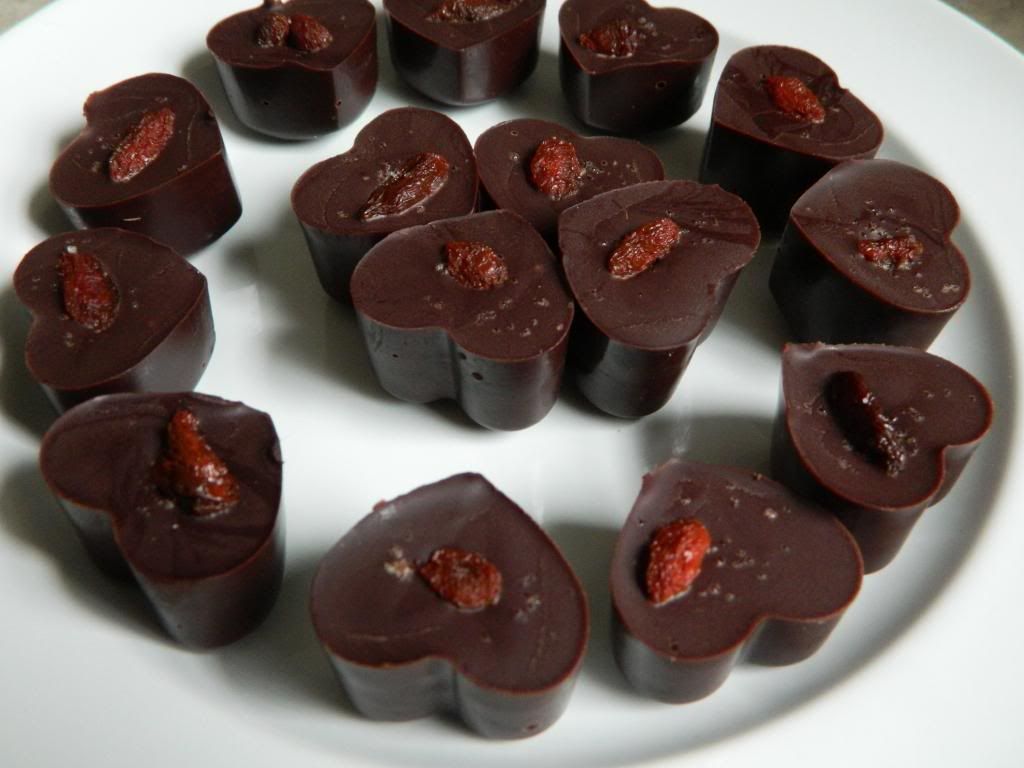 They are in a four leaf clover pattern for St. Patrick's Day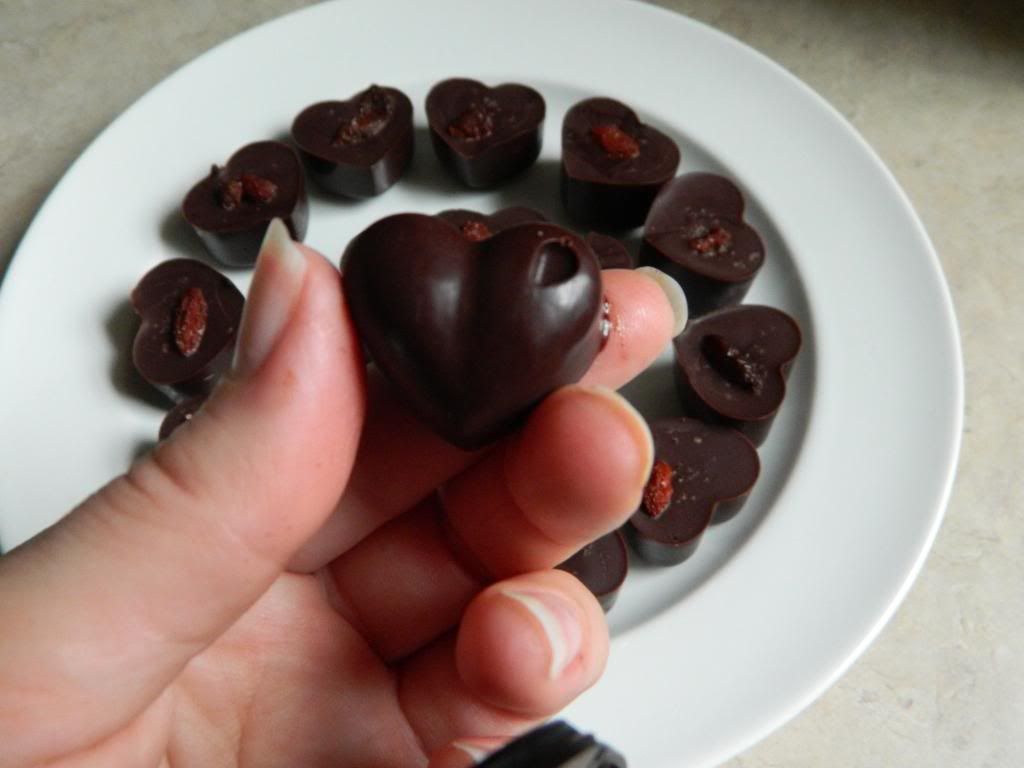 I put a goji berry on each one and waited.  I didn't want to get too fancy or stray from the original recipe as I wanted to make sure I got it just right.
My kids will tell you they love them, but are mad that I didn't let them eat more than one a piece.
They are indeed delicious and I highly recommend raw chocolate making to anyone who can do a little measuring.
Other than that that was about it for my weekend...OH well there was a little matter of Georges St Pierre retaining his welterweight title (in a fantastic fight against Nick Diaz).  

Yeah for GSP!
I hope you all enjoyed your weekend and are ready to kick off a fantastic Monday.

Remember today is the last day to enter my Plastic Free by Beth Terry giveaway ( check it out here ).