November 30, 2012 · 4:39 pm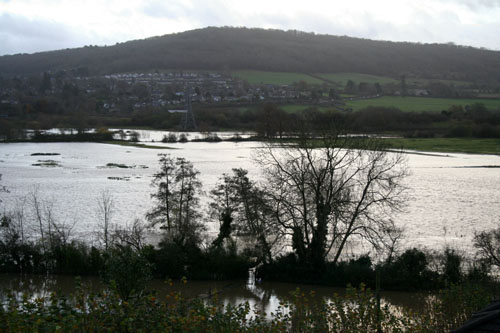 And December looks like it's going to be a month of deep freeze.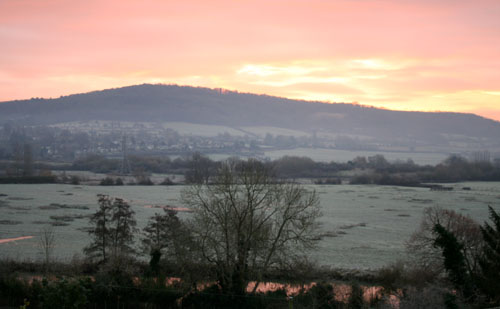 So, from now on, I'll be cooking lots of hearty, warming dishes that will fuel us through this cold snap.
One of my favourite cold weather dishes has got to be Mexican chilli.  As well as warming us up, I love to make a chilli filled with colours that stimulate our senses. Aren't veggies beautiful? Just seeing all those colours is enough to put a big smile on my face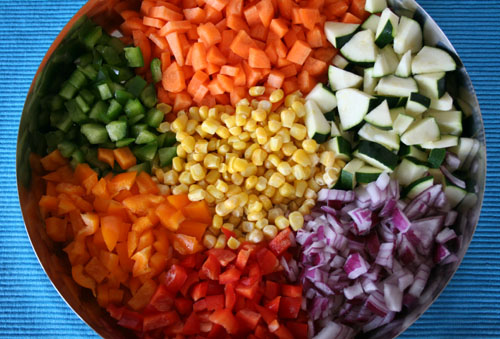 So here's how I make our 'Rainbow' Chilli…
    Print This!    
Serves: 5-6
Hands on time: 10 mins    Cooking time: 40 mins
Ingredients
1 tbsp olive oil
1 large red onion, finely chopped
2 garlic cloves, crushed
2 bell peppers (use a mix of red, yellow and green), finely chopped
2 medium carrots, finely chopped
1 small courgette (zucchini), finely chopped
½ cup sweet corn
handful mushrooms, chopped (optional)
1 can of black (turtle) beans or kidney beans, rinsed and drained
1½ cups veggie mince (optional, adds another dimension of texture)
1 tsp ground cumin
1 tsp paprika
chilli powder, to taste*
1 can chopped tomatoes
½ cup vegetable stock
½ tsp sea salt, or to taste
1 tsp natural sweetener (I use agave syrup)
cayenne pepper, to taste
Method
Heat the oil in a large saucepan and saute the onion until it starts to soften. Add the garlic, peppers, carrot and courgette (zucchini) and saute for 5 minutes. Add the sweet corn, mushrooms, beans, veggie mince, stock, cumin, paprika and chilli*. Bring to the boil and simmer for 30 minutes. Season to taste.
Serve on a bed of brown rice. Lil' L suggested that children may also like a side dish of something 'breadie' to go with the chilli. He loves toasted wholegrain tortilla segments and uses them to scoop up the chilli
* If serving this dish to children, begin by adding only a small amount of mild chilli powder to the pan (say about ½ tsp). When the veggies are cooked through, remove the children's portion and add more chilli powder, cayenne pepper and salt, to taste.
Delicious!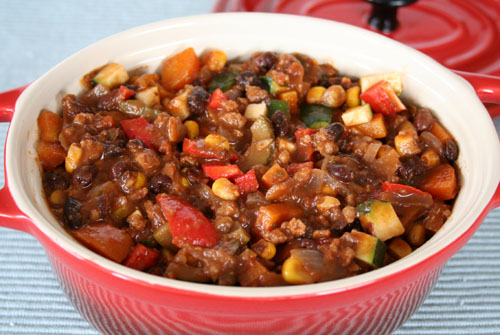 Have a wonderful weekend everyone! Stay warm & dry

xx
This recipe has been submitted to Ricki Heller's Wellness Weekend.