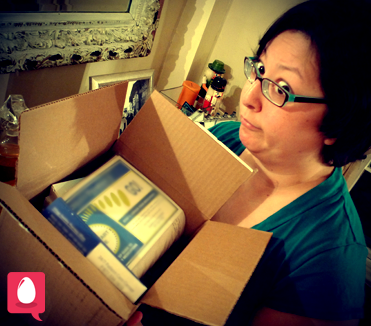 Hidden Pictures: Can you find the bottle of scotch I forgot to crop out of this picture?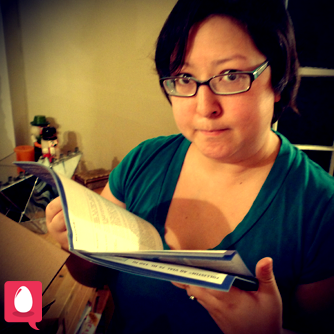 Always read the instruction manual, kids.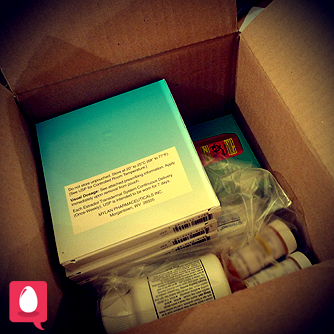 It's like a fertility drug goodie bag!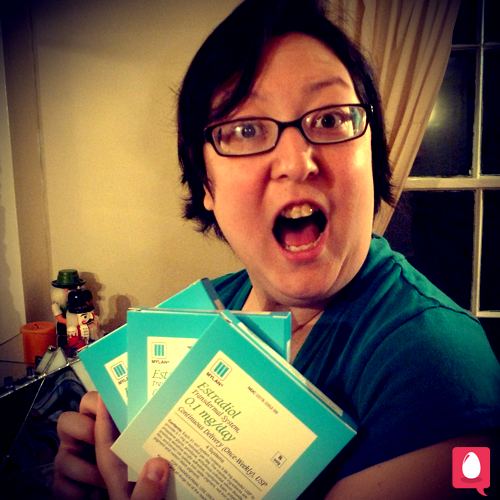 Look Ma: I've earned my Girl Scout patches in Estrogen!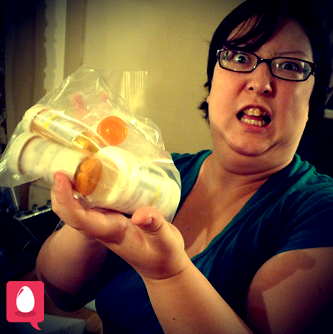 Pills, pills, piiilllllssss!!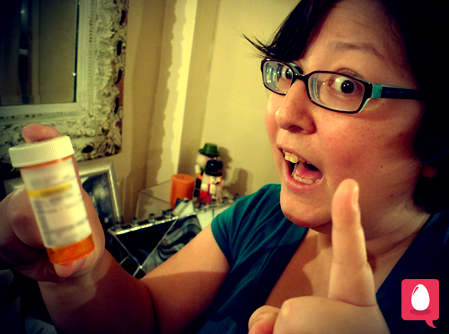 …and 1 single, teeny tiny Valium. Just one. (For transfer day.)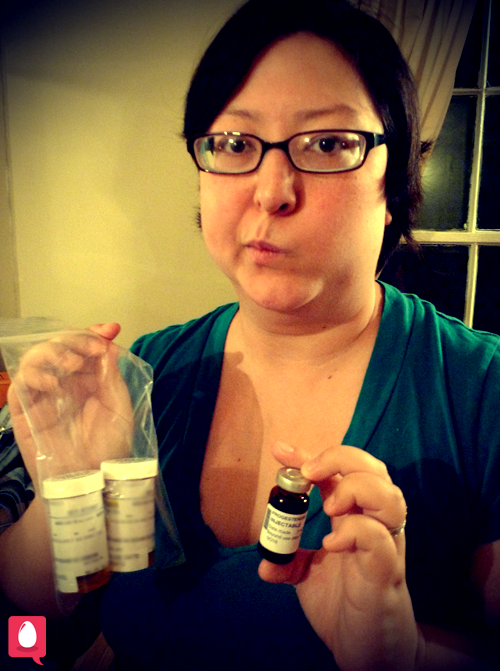 Progesterone in oil. Sesame oil, in fact. Why can't I just dump this into a wok and have stir-fry for a month instead of sticking this in my ass?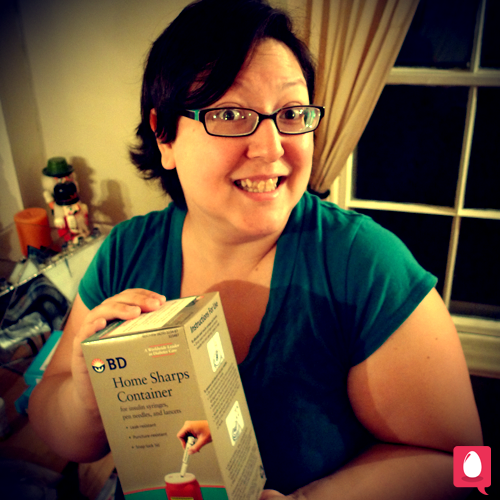 Oh look – my box came with another box!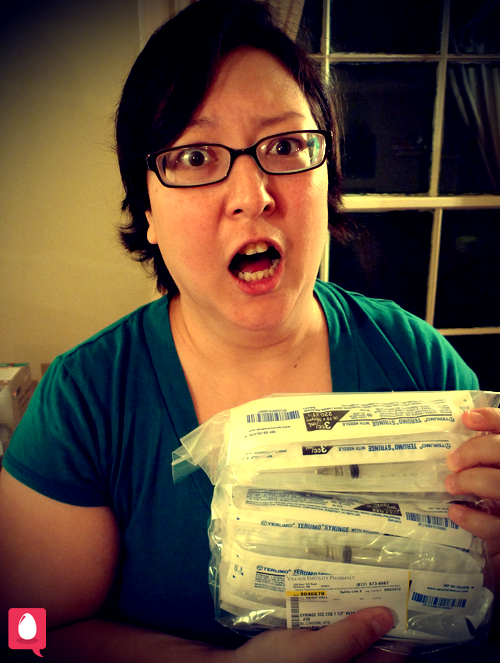 That's… a LOT of needles…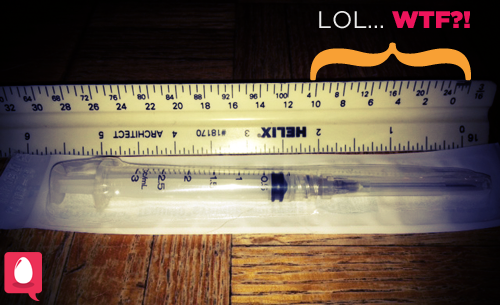 …a lot of VERY LONG needles…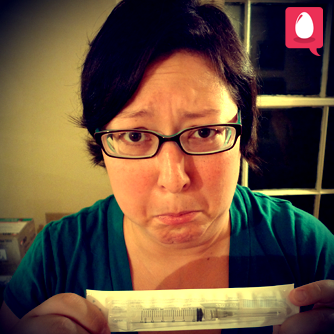 Yes, lots and lots of very long needles that must go into my ass and thighs. Boo-urns, I say!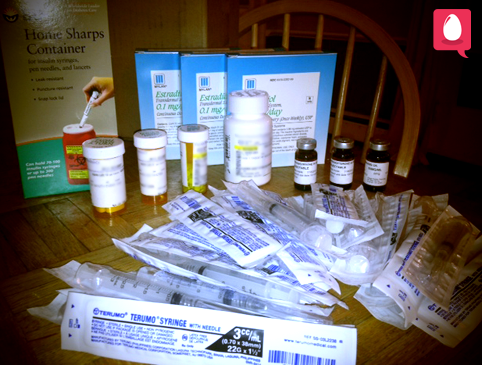 Just think – I get to start all this madness in just over a couple of weeks from now. Eek!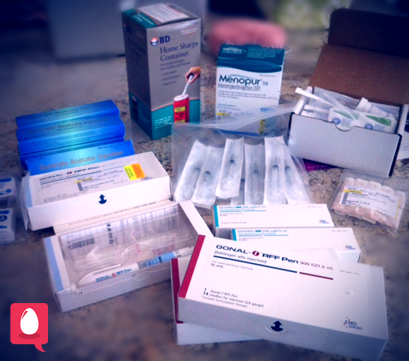 (And just in case you're wondering, here's what it looks like on the other side of the fence for our donor. Between the two of us, we're needle-tastic!)
Hey, remember how I mentioned I am TERRIFIED OF NEEDLES ? Yeah, opening all of this last night just reaffirmed that times a hundred. Even handling them made me light-headed. Shortly after opening everything up, I promptly took the box upstairs to the bedroom (so my cats wouldn't eat it, because our cats totally just eat boxes), came downstairs… and burst into tears.
Larry, being the awesome husband that he is, immediately swooped me up in a big hug. I blame hormones , my fear of needles, and the very present realization that holy balls – this is really happening for the sudden waterworks moment.
Because I'm such a wuss, he's going to have to do the shots. This isn't exactly a walk in the park for him, either.
"You're not too thrilled about having to give me all these shots, are you?" I asked him.
"Yeah… not so much. That's a lot of needles." He paused, then, "But, I can't really complain. I'm not on the receiving end."
Ha! My Husband's Patented & Branded Tact™, FTW.
So, my desperate plea: Please share your injection tips in the comments! The only injections I have are PIO shots. My friend has Menopur, Ganirelix, Gonal-F (pens), Lupron and Ovidrel in her box o'meds. Any tips you have for any of these meds would be most appreciated!
(And, if you could keep it to just helpful tips instead of horror stories, it would do us both worlds of good to keep us sane

)