"Married with kids," I probably would have said. "Living in a city."
Having lived for 3 months in the heart of Boston, I laugh now at that sentiment. I hate living in the city. I'll take an urbanized area with houses, please (which is why I love Salem so much).
My prediction for 40?
"Married with kids."
Some things never change.
. . .
I think I will have that beer after all.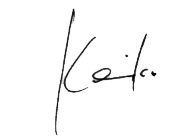 If you had asked me at 20 what my life would be like at 30, I don't know that I could have answered that. I was still fresh from switching majors, with no real clue yet as to where a Communications degree would lead.