This French Terry crew shirt is just so pretty!  It looks very dressy for a sweatshirt.  I love the roll sleeve and the fabric has a really nice sheen.  And of course it's comfy!  I adore it.  It looks really cute layered over a longer top, too.
Then, there's this little beauty:
Starfish 3/4 sleeve drape cardigan
Um, hellooooo gorgeous!  This 3/4 sleeve Starfish French Terry drape cardigan is the ultimate in comfort meeting style. It's elegant and easy and comfortable and warm.  That's right, y'all I look ELEGANT in my sweats with this baby!  I couldn't love it any more!  I really feel I can look pulled together in clothes that are easy to throw on and care for, thanks to these awesome items from the Starfish Collection.  To look extra-fancy, I throw on this knit stripe scarf, and Voila! – I am downright puttin' on airs. In my sweats.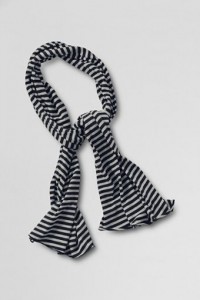 Take it from me, YOU NEED THE STARFISH COLLECTION!  Go getcha some at Landsend.com!  And I promise, you'll want them to be the last thing you ever wear, too!
I'm linking this up at Things I love Thursday at the Diaper Diaries .  Check it out to see what other people love!
___________________
Lands' End sent me these clothes for review. My opinions about their awesomeness are all my own!