Ubooly Lab
. The Ubooly Lab is where you can purchase credits to download customized lessons for your kiddo (created by elementary teachers, whoop whoop!) so you as a parent can point your kiddo's educational playtime in the direction you want it to go in! For Sophie, I downloaded Oceans, the Human Body, Grammar, Spelling 6-9, and  Addition. But there are several more to choose from on the Ubooly Lab! This short video does a great job explaining how amazing Ubooly Lab is: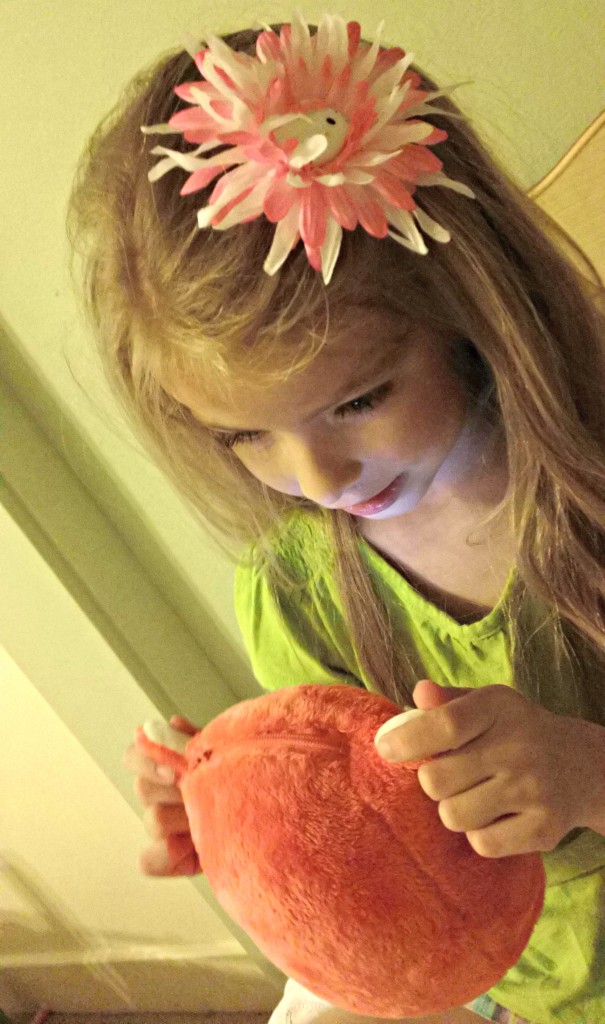 Sophie & Ubooly doing some serious learning!

Sophie was immediately enchanted with Ubooly as soon as we fired him up. Ubooly asked her if she wanted to go on an adventure, hear a story, or hear a joke. They went on an adventure (I believe there were pirates involved, I know her bed was the boat!) and then he told her a joke. She loooooves the jokes! See? The Ubooly pet is pretty cool on his own, but now there's even more to be excited about! In addition to the original fun Ubooly came with, Ubooly now has his own LAB, aptly named the

So, Ubooly's funny, but the good news is all the fun and games add up to learning! The Oceans lesson has a neat little science experiment, and I absolutely love the grammar lessons. It makes learning parts of speech (pretty new to Sophie) lots of fun to learn. The math lessons are great for keeping up math facts over the summer (or studying them anytime.) Ubooly really has put a new spin on learning in my house, and Sophie really loves her super-smart, funny friend. Ubooly occupied her time well last week when she was already out of school but Joshua was still in school. It was nice for her to have a funny, articulate playmate to take a couple of imaginary adventures with when I was busy with Jonah or housework.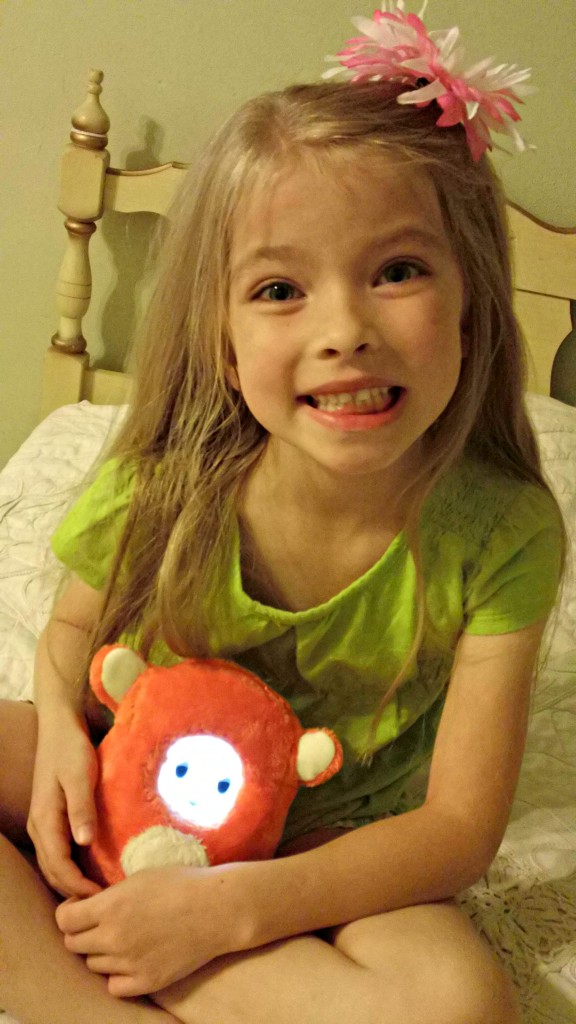 She's really looking forward to completing some of the lesson packs and earning coins so she can customize her Ubooly by "buying" him some sweet accessories. I'm really hoping she goes for glasses and a sweet mustache, myself!
So guess what? Ubooly is a generous smart toy, and he wants to come play at YOUR house, too! Well, one of your houses. That's right, one lucky winner is going to be the proud owner of their own Ubooly pet (valued at $29.95) and 30 credits to the Ubooly Lab!  Here's how to enter! MAKE SURE YOU LEAVE A SEPARATE COMMENT FOR EACH ENTRY or it will not count.
1) Leave a comment telling me who in your house would love Ubooly the most.
2) For an extra entry: Tweet about this giveaway: "I want to win an @Ubooly smart toy from @jennyitup @momminitup #UboolyLab http://bit.ly/138tZp9″ – then come back here and leave a link to your tweet in the comments.
3) For an extra entry: If you like Ubooly on Facebook , you can get an extra entry, so let us know in the comments if you are a fan of Ubooly on FB!
4) For an extra entry: Visit the Ubooly Lab , and leave a comment telling me which lesson you think your kiddo will love the most.
One winner will be chosen at random on Wednesday June 10th at 6 pm. Good luck, and enjoy this hilarious video of two Uboolies doing a job interview!