I didn't think I made much of an impression on my new BFF (I mean, I got so tongue-tied I forgot to mention that we practically have the SAME NAME), but I guess I did because this morning, she started following ME ME ME ME on Twitter!
See?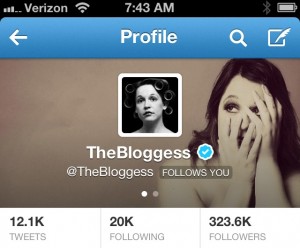 And in case you don't believe me: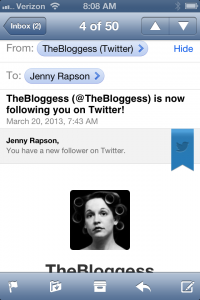 I HAVE ARRIVED!
So, I'm feeling pretty special this morning! Almost as special as if someone had given me a private puppet show with a newly disemboweled squirrel. I mean, she ONLY follows 20,000 people, you guys! This is an EXCLUSIVE club!
Sigh. Thanks, Jenny Lawson. Dayton can't wait to see you on your next book tour!