Every part of the body took so much of their time, yet their determination to complete the body was so strong, it did not waver at any point at all!
Hours of Amazing Effort! *thumbs up*
I AM ALL IN FOR THIS!
Finally, there is something about MineCraft that I LOVE TO WATCH THEM doing.
It trains their patience, their motor skills, their creativity and their concentration level too!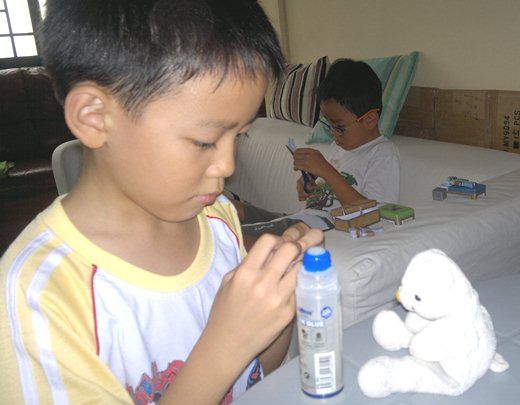 *Super Thumbs Up*
The Power of MineCraft