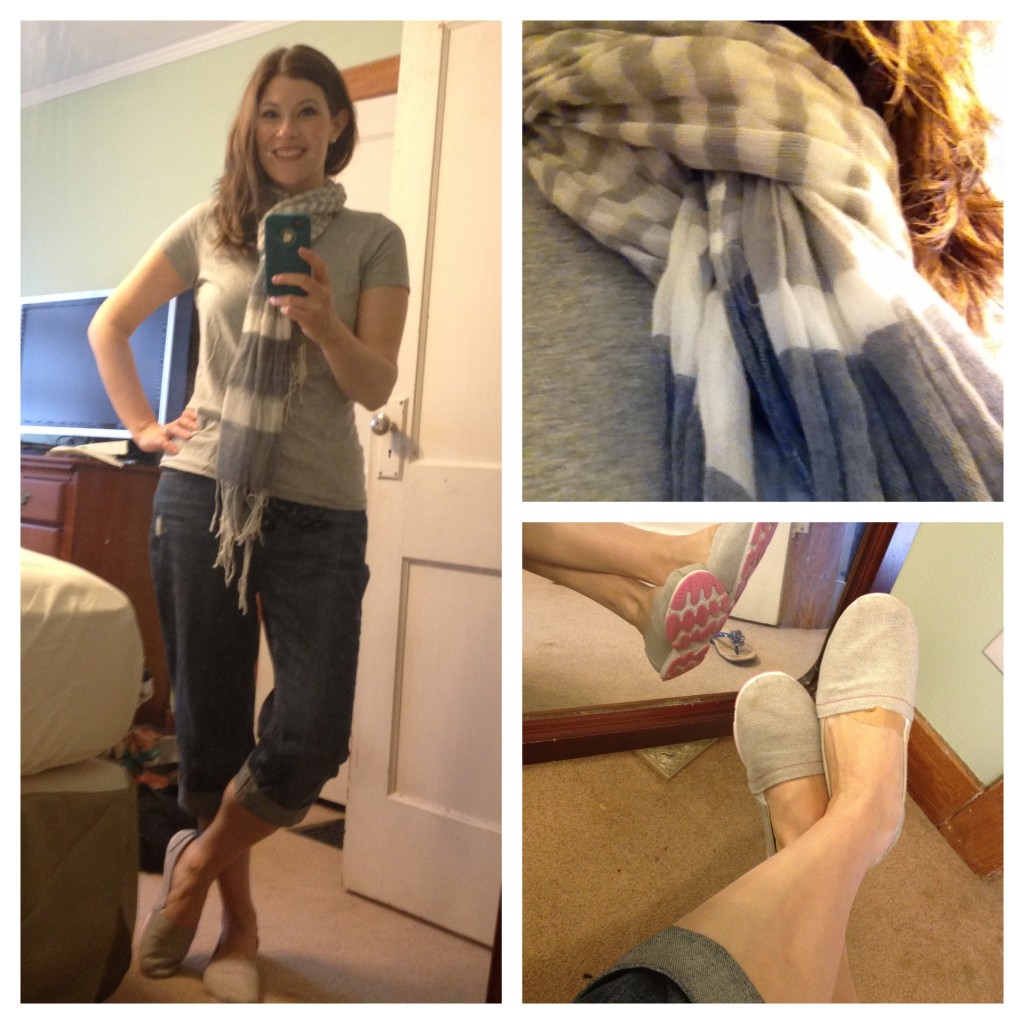 I love wearing gray anytime of the year. It doesn't have to be drab – dress it up with the right accessories!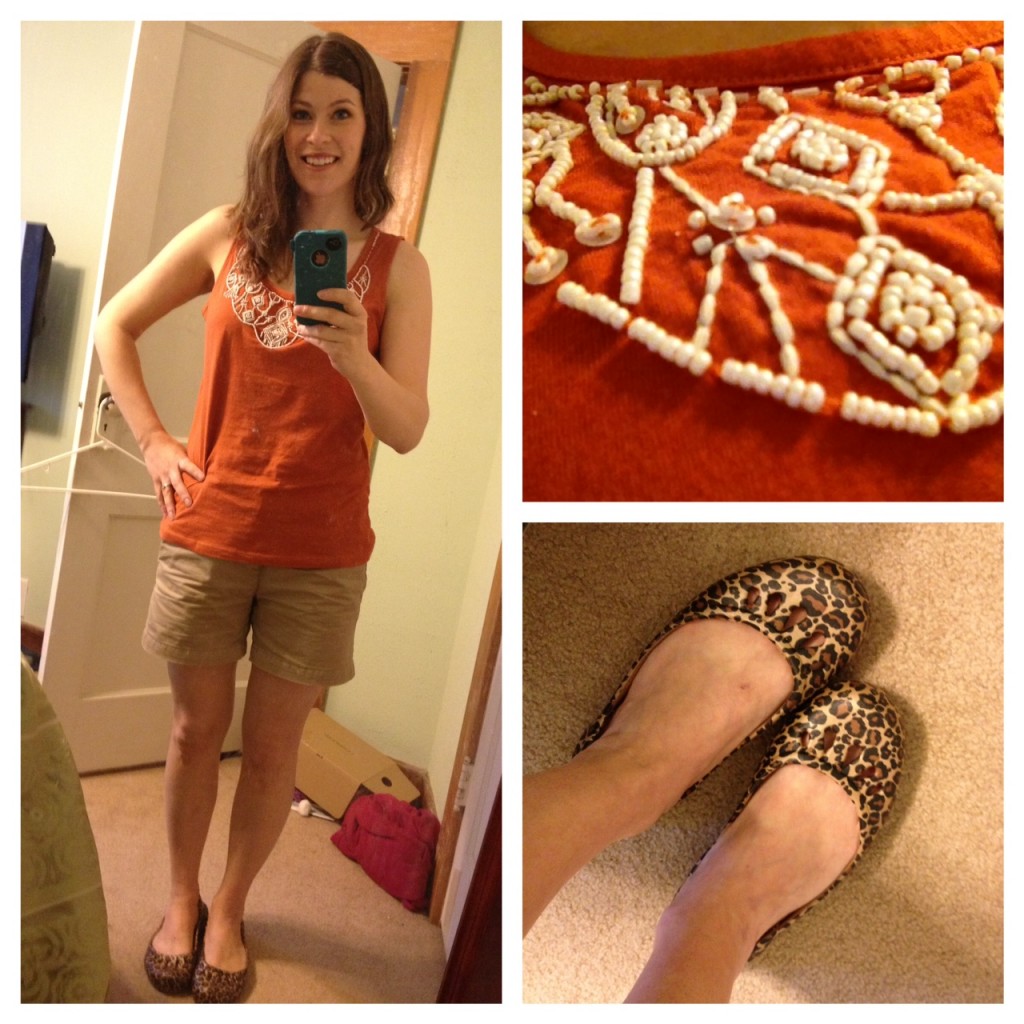 I finally got a day warm enough for a tank and shorts! When it's too hot for a scarf or necklace, I like to wear a detailed or patterned tank like this one. And a printed shoe doesn't hurt!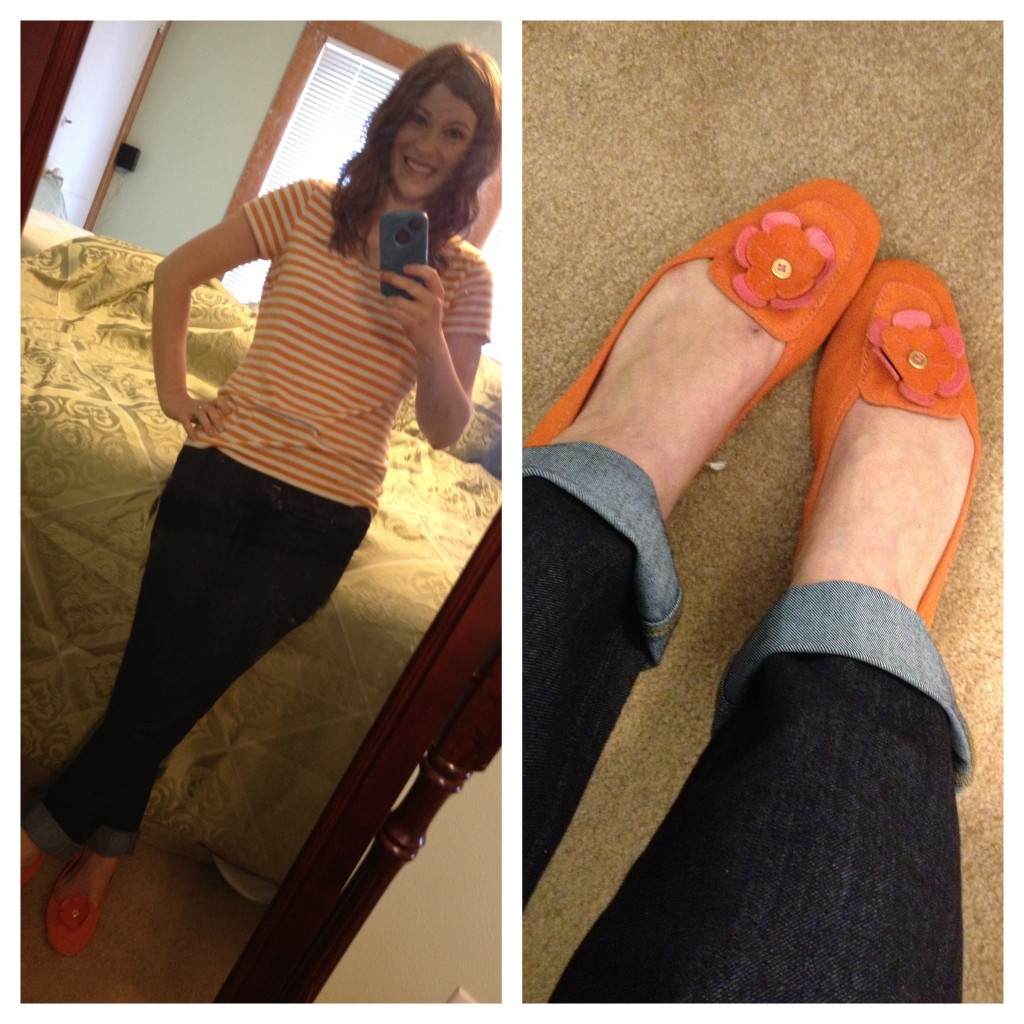 Here's another outfit where a little decor on a shoe goes a long way. Simple yet anything but boring!
Now that the end of June is nearing, I'm finally able to get out some of my simple summer skirts, too! Stay tuned for some more summer style when it gets HOT in July!