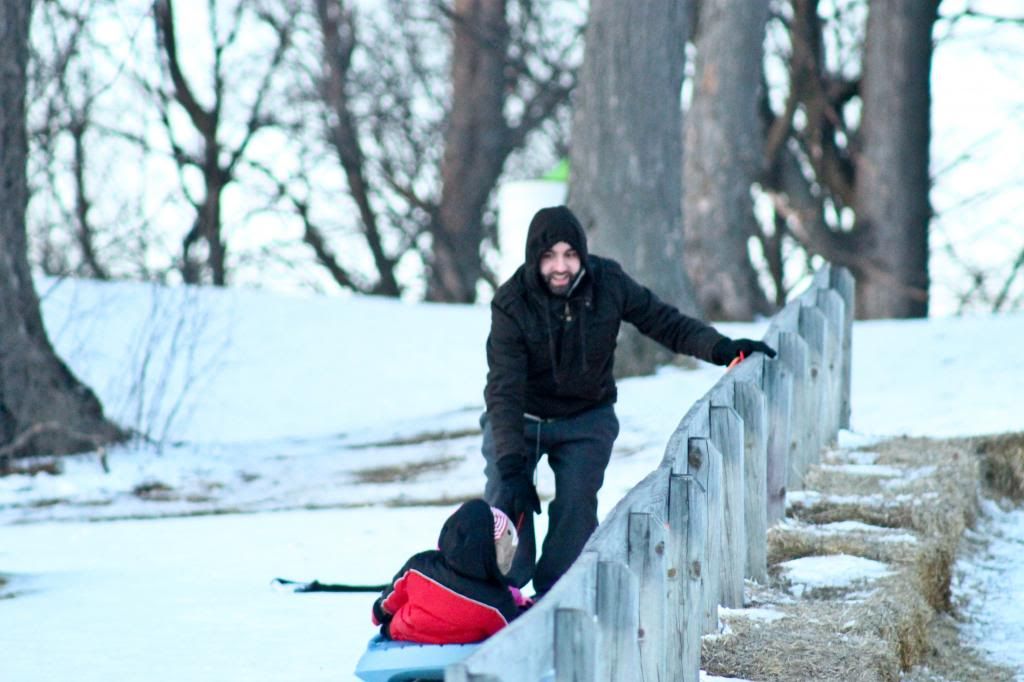 For as different as we are, Ry and I, we're very similar in our spontaneity, especially when it comes to our kids. There's very little we won't do when it comes to our kids having fun. 

They had a blast!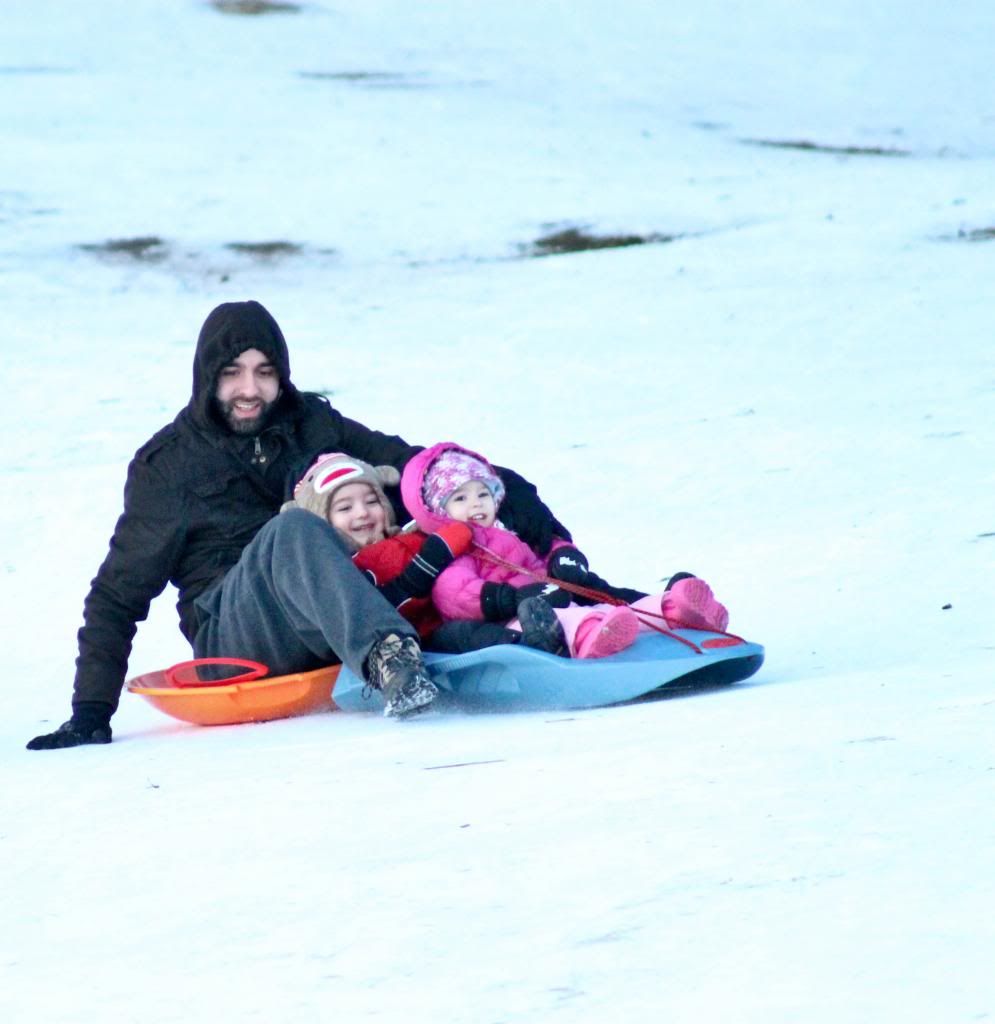 I stayed safely at the bottom of the hill so as not to cause myself to go into premature labor, haha!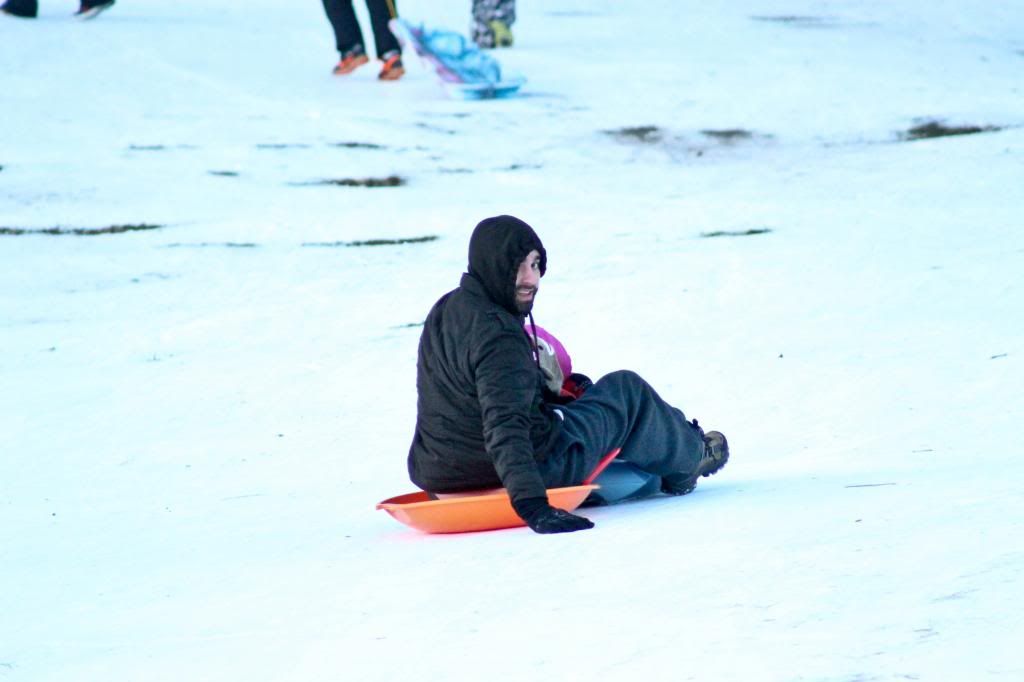 And after they slid down a few times, Mimi and I waited in the van while Ry and Franky went down a few more times. It was cold that day and baby girl and I just couldn't hang with the boys. 

They seriously had so much fun and I'm already thinking about next winter when I can wear Harrison in the moby and go down the smaller hills with him and one of the kids while Ry goes down the bigger ones with the other kid. Crazy to be thinking that far ahead already, huh? 

Michigan weather is so unpredictable so it's hard to plan things even a week in advance. I'm really hoping the snow sticks around a few more days so we can take the kids again on Ry's weekend.