What I LOVE about ExtraCare Bucks is that you can spend them right away, while you're right there in the store if you want to. Using your ExtraCare bucks with coupons can REALLY add up to big savings! I always enjoy looking at the bottom of my receipt to see how much I've saved.  It makes me a wee bit giddy sometimes!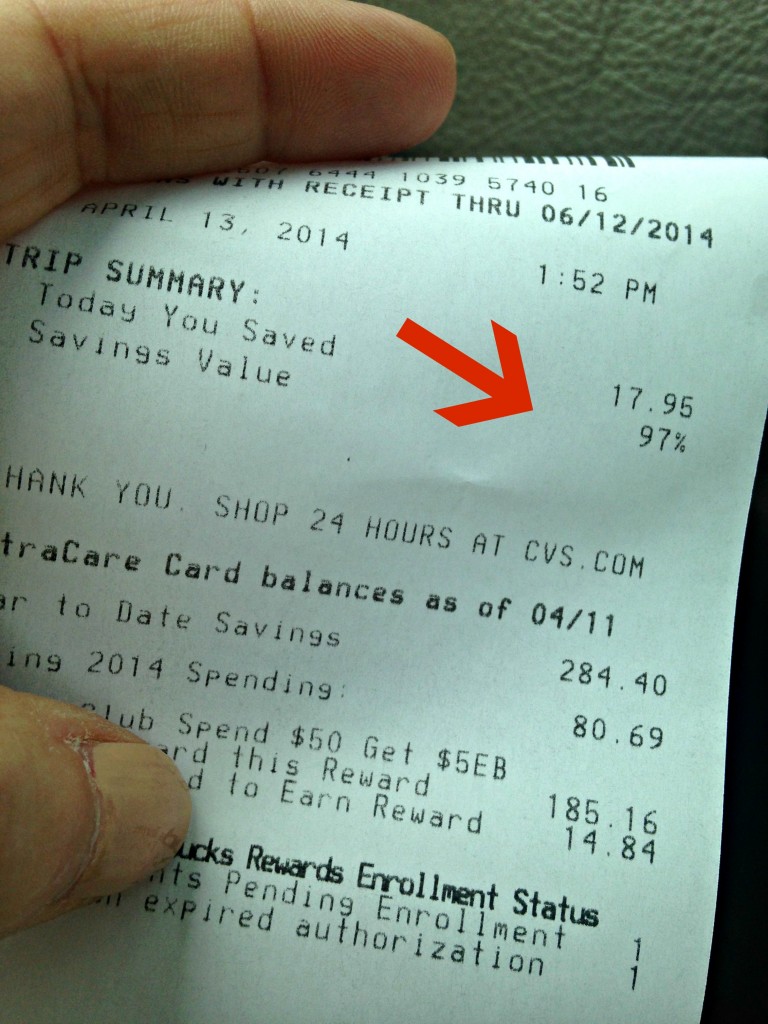 This was a particularly good trip!
And you know what else is great about saving money and getting things we need and want (yes, I DID need those three new mascaras I got last week…right?)? It's that when I leave that store with that giddy, happy, "I got a good deal" feeling – I take that feeling right back into my home with me. When I get home from a CVS run, I'm a happy girl. A happy wife, a happy mama, headed back home refreshed and cheerful to her family – and with a bag or two full of items that meet our household needs.
That feeling? Is why I've been shoppin' it up at CVS for over six years, and while I will be for years to come.
What's your favorite thing about CVS shopping?