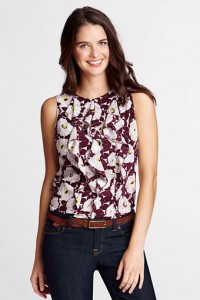 Women's Regular Sleeveless Silk Ruffle Front Blouse
I could go on and on (and I might) – but let me tell you the most important thing…
The Lands' End Family + Friends sale starts tomorrow (Thursday, September 27) and runs through Tuesday, October 2 and offers 30% off site-wide plus free shipping with no minimum purchase. To get this deal use promo code FRIENDLY and PIN 2702.
Did you catch that? 30% off, free shipping, and no minimum purchase.
Lands' End gave us a preview to this sale, and I purchased this dress and cardigan: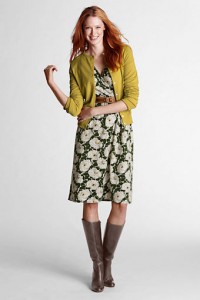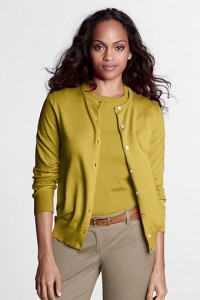 Women's Regular Fine Gauge Supima Crew Cardigan
The dress looks just like that on me, in case you were wondering. *ahem* Anyway, I love Lands' End dresses (as you might have noticed) and this is no exception. It's soft and comfortable and I love the detailed shirring on the bodice. The dress was originally $74 but is now on sale for $52.99. I also love the boots. I definitely need those to make the outfit complete. Good thing it's time for the Friends and Family sale! Of course, the cardigan is a Lands' End classic made with supima, America's finest cotton. This year's version even has real shell buttons, a lovely touch.
Of course, you could buy stuff for your family as well. Jenny is taking advantage of the sale by buying her kids some additional school uniforms, and I just might have to get this sweater for Kate:
Girls' Long Sleeve Fair Isle Button-front Long Cardigan Sweater
And maybe this for Sammy…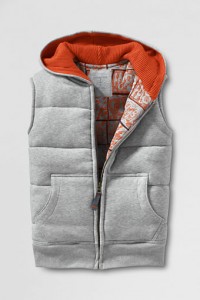 This could be trouble.
What's your favorite thing?