So, after a week, my big kids are doing well in school and enjoying it. And even though I have taken on a part-time work-from-home job , Jonah and I are really enjoying having our alone time, too!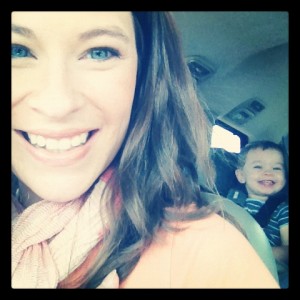 I love him. So freaking much.
I love my one-on-one time with my boy, just me and him without our lives being ruled by the arduous preschool drop-off/pick-up schedule. I love having that special time with just HIM that I was able to have with Joshua before Sophie came along and with Sophie after Joshua went to school and before Jonah was born. It's finally the baby's turn to have mommy all to himself! So far, it's been awesome!  I love, love, love, that baby boy.  He and I are having so much fun together, and when the big kids come home from school, we are all happy to see each other and it's fantastic.
I love school.  It rules my world!
Are your kids off to school yet this year?