Sophie is excited about first grade, but she's really going to miss her teacher, Miss Kelly. She was a great match for Sophie and I'm so glad she was in her class.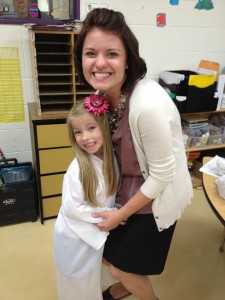 Sophie and Miss Kelly
Here's a pic Miss Kelly took of Sophie's class – happily she will see most of them next year in first grade! She made some really special friends!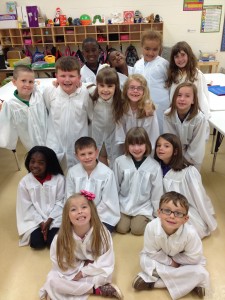 Lastly, I have to show you the *official* graduation portrait, which KILLS me. I mean, cue the UGLY CRY people! Look at my baby!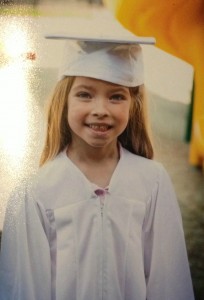 Class of 2025! It will be here before I know it.
This past Friday, May 31st, was Joshua's last day of 3rd grade. This was a really GREAT year for him!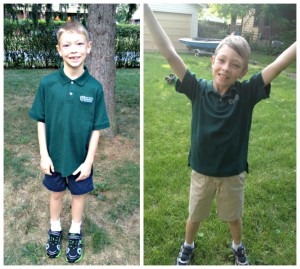 First day of 3rd grade on the left, last day on the right.
Friday there was an awards ceremony for all the elementary grades. Sophie, Jonah, and I attended Joshua's ceremony (Bobby was in Chicago for work. Sad face.) I was SO proud of Joshua for being chosen for the "Christian Citizenship" medal. It goes to one boy and one girl from each class. It makes my heart so happy that he was recognized for his sweet spirit and good character. (Naturally I walked around the rest of the day with a smirk on my face because my kid is so much holier than everyone else's…that's the proper reaction, right?)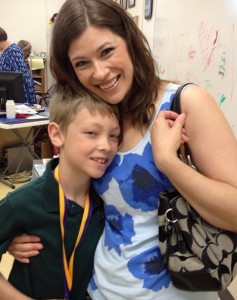 I got to go on stage and give him his medal (surprise! With Jonah, ha!) so I don't have any photos of him receiving it.
This year was great for Joshua because he solidified a friendship with two awesome kiddos, Braden and Alex. They are great kids and we love  having them around!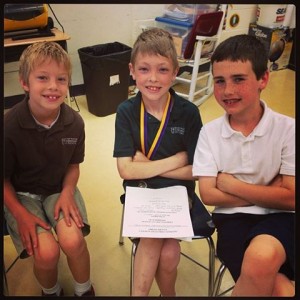 Joshua's best buddies. We are so thankful for their friendship.
I wish I had gotten a pic with Joshua's teacher, Mrs. Robertson. She was a great teacher for my sensitive boy! She is retiring this year so we will miss her at school, but thankfully she is a good friend of my mom's so I know we will still see her.
Joshua really excelled in art this year at school as well. His poster was chosen from the entire elementary to be used to advertise the school's Family Fun Fair and we were SO proud!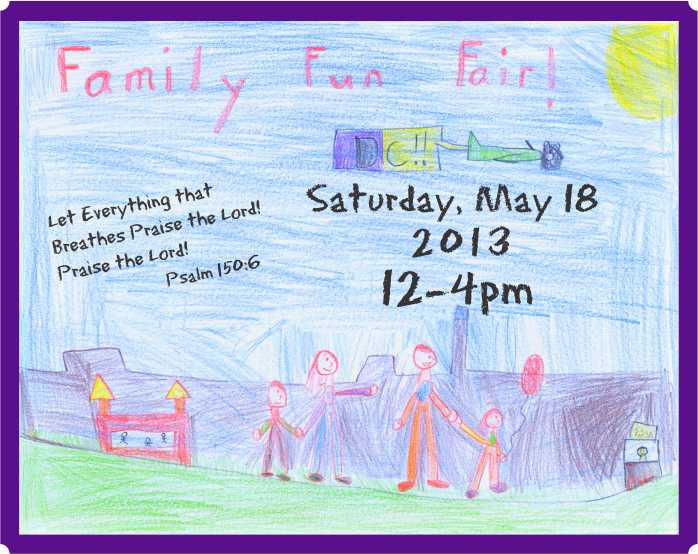 School's out, and as excited as I am to see what the kids will accomplish in school next year, I am also excited for some summer fun! We're kicking it off with a trip to The Beach waterpark today, even though the high is only 70…because Daddy took the day off work so we're GOING!
Are your kids out of school yet? How are you kicking off summer?