Under the perfect sun, the kids……and playful adults (including me. When my camera phone is off, my playful self is turned on!) had fun with everything at the playground:~
My eldest niece, C.H. loves excitement! So while Allan gave her the HIGHs,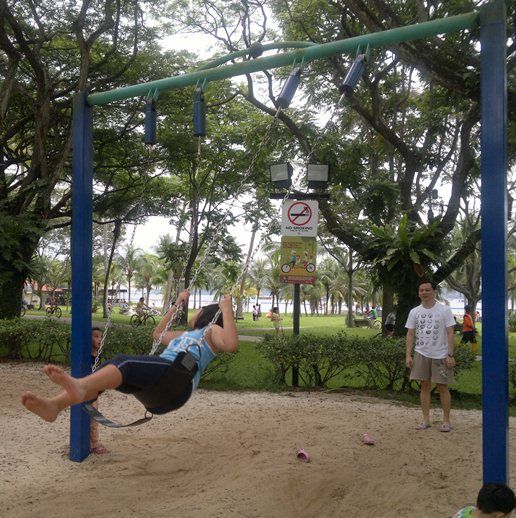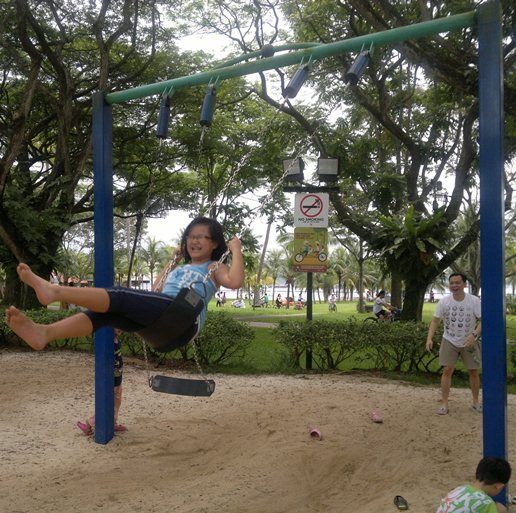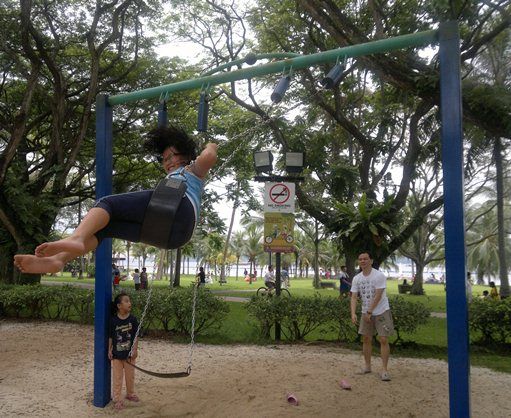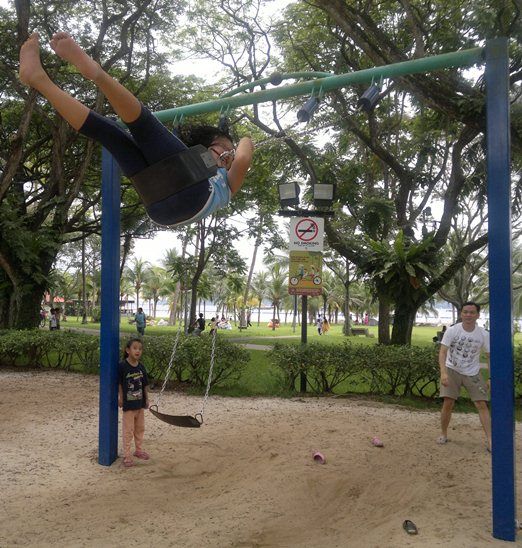 ….I gave her the SPEED she desired at the mini flying fox, after Binbin became exhausted from pushing her.
Its a shame that no one captured the moments when I gave her the mighty push and when she returned me the favour later too. So Fun! Thank goodness the rope didn't break when I was on it. *laugh*
So the only photos captured at this area of Pasir Ris Park was C.H. and Binbin.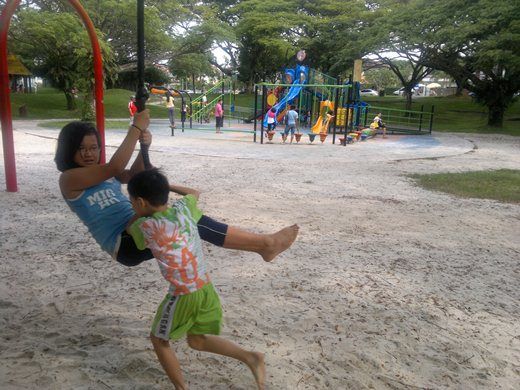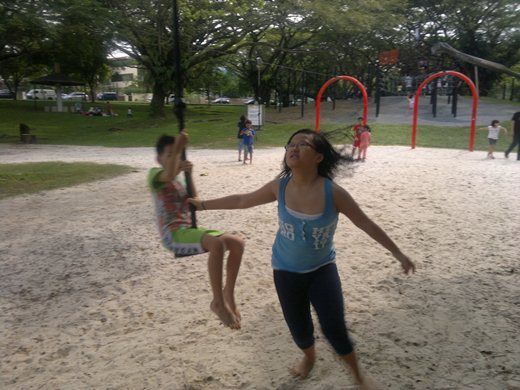 All thanks to my 2nd BIL, who rented the 2-seater bicycle for 2 hours. Finally, every kid get to feel some breeze (at last) in the fast ride. The sun was REALLY 'hard at work' today! *fanning*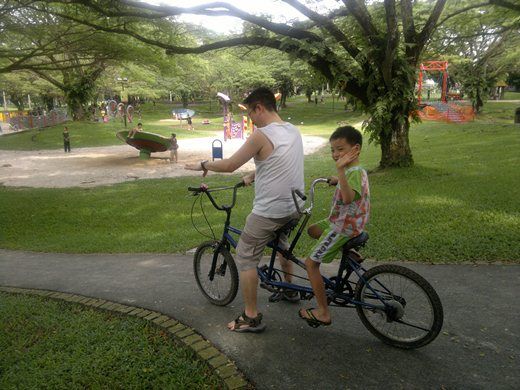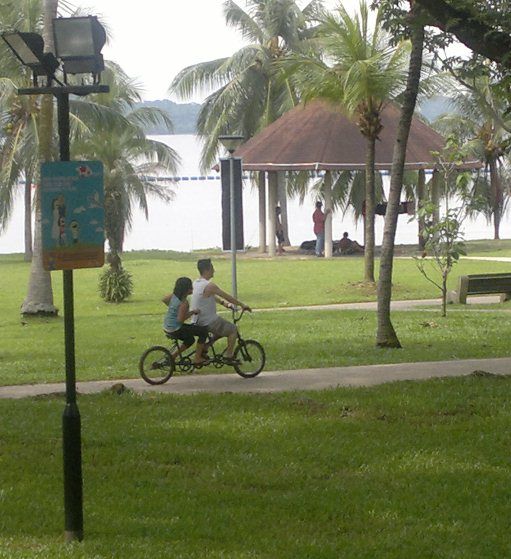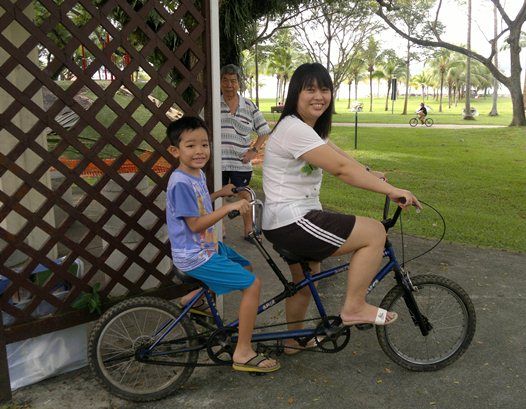 The funniest moment was when Keatkeat chose to be in the front seat and his dad at the rear. They wobbled like crazy down the slope (which was the starting point)! Just like what my 2nd BIL said, "Its a miracle that they didn't fall!"
From the 5 year old to the 68 year old, everyone had a great laugh!
We moved on to the seaside when it was less glaring, at around 4pm plus:
Though every moment (to me) was precious, there were some that stood out…….
Allan, stayed under the shelter chatting with his parents:
The exciting soccer match, which made the big boys played as hard as the small ones. *giggle*

Keatkeat's expression in this photo is so funny! *laugh*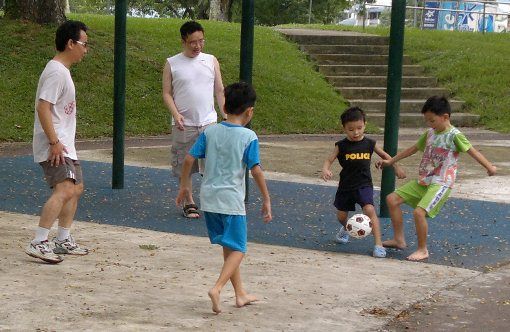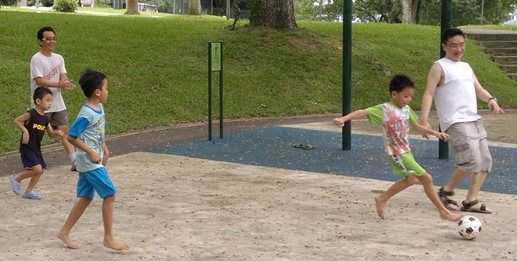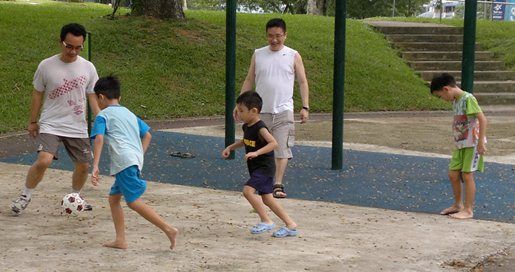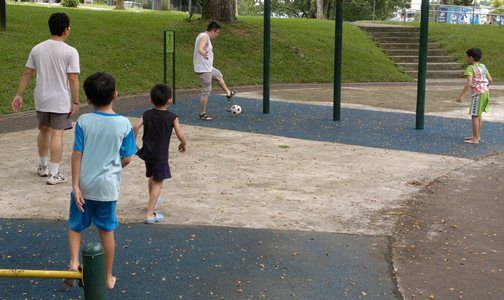 I LOOOOOOOOOOOOOOOOOOOOVE such family gatherings. 3 generations together. Laughing. Playing. Chatting and Bonding. Thank you eldest BIL for the great suggestion!
Moments captured, moments treasured!
Pasir Ris Park : Place for Kids To Play