so sudden and unexpected and shocking...every time I close my eyes I'm hit with almost flashbacks of her labored breathing and shaky walking. We thought it was arthritis or anemia or any combination of things. We knew she didn't feel well but were hopeful after taking her to the vet that she'd get better. When we came home she was already breathing easier and walking better. She even tore into the frozen chicken broth and dog treat cubes Ry made for her the day before. She was playful with Franky and Mimi and really loved their attention. We knew she was sick, but we never imagined in a million years she was so sick that she'd die.

Her passing was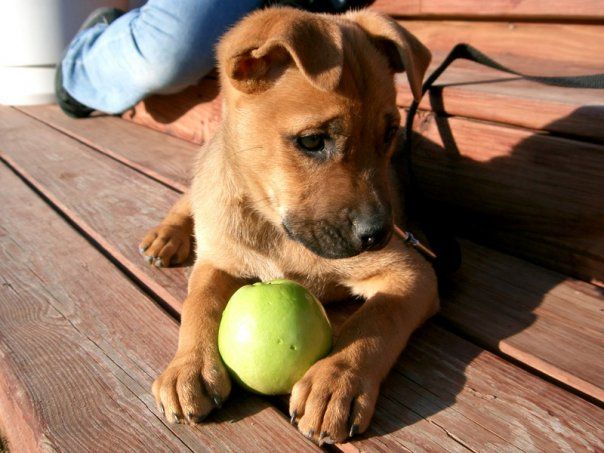 She was super weak early in the day, so weak that Ryan had to lift her up and carry her to and from the grass to pee and to and from the car. Out of curiousity, I pretended to swat Marija's butt and Dali  jumped up right away and came over, really protectively. She was too weak to walk but found the strength to make sure we weren't hurting Marija. Even up until her dying day she protected the littlest members of her pack.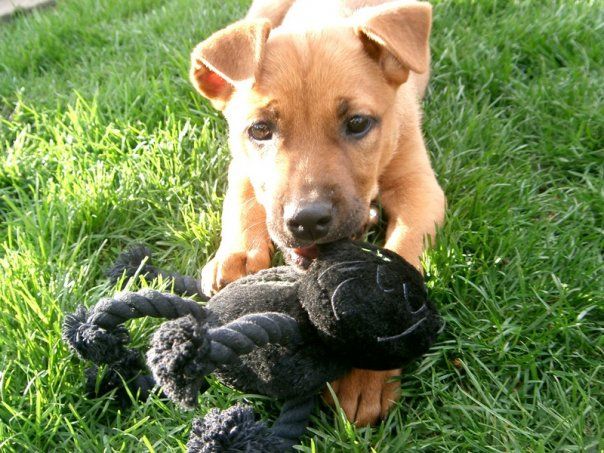 The night before last, Ry went to let her and Bear out and she seemed weak again. He said it took a lot of coaxing to get her to go out, but she did and then went right to her bed. He helped her lay her head down comfortably and then sat with her. He said she looked at him, took one deep breath, let it out and then was gone. It's almost like she waited for him because she knew it would kill him to have found her unresponsive in the morning. She let him be there for her in her last moments.  

It makes me feel better knowing that her last day was a good one. She was surrounded by the people who loved her the most and who she loved. We loved on her, spoiled her, spent the day with her and made sure she was as comfortable as possible.


  Her bloodwork came in yesterday morning and her vet said that she died of liver failure. Her white blood cell count was at 17,000, when it should have been at 4,000. Her red blood cell count was very low, showing anemia, but that's not what killed her. He said that his best guess based on her bloodwork is that some type of severe infection took over, sent her into liver failure and ultimately took her life. He initially suspected lepto, but with no vomiting, diarrhea or other major lepto-common symptoms, that was unlikely. Also being that Bear is showing absolutely no lepto symptoms, it is unlikely that's what took her. He told us that with Dali's breed, it was not uncommon for a flipped stomach or ruptured spleen to have occured, and in the event of that happening, it would have killed her in a matter of just a few weeks, which it did. It could also have been leukemia, which all of her symptoms point to.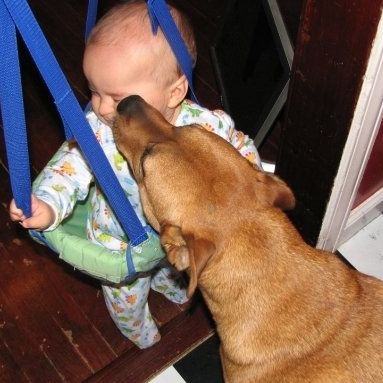 At this point, we know for certain that she died of liver failure, but don't have definitive answers as to what caused it. We could have the lab run more tests, but have decided to bid her farewell with the dignity and respect she deserves with that money instead. Her vet said we did everything we could have by taking her in, putting her on antibiotics and steriods and getting her checked out, but that inevitably, nothing would have saved her. No amount of medicine or medical care would have saved her because her liver failure was so far gone. He said that unfortunately, since she never complained and didn't show symptoms until recently, that even if we'd taken her in weeks ago, we still couldn't have saved her.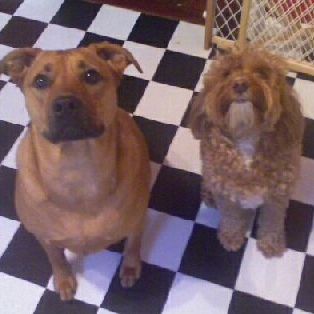 After many, many hours of talking it over and tears shed, Ryan and I decided that we couldn't just let her become medical waste. We took her to a local pet cemetery, where she'll be cremated and then her ashes will be returned to us. It was the difference between $100, dropping her off to be disposed of or taking her somewhere else so we could bring her home. We knew we wanted to bring her home. We've decided to get a big pot, put her ashes in it and plant Dahlias in it, as our way of honoring her.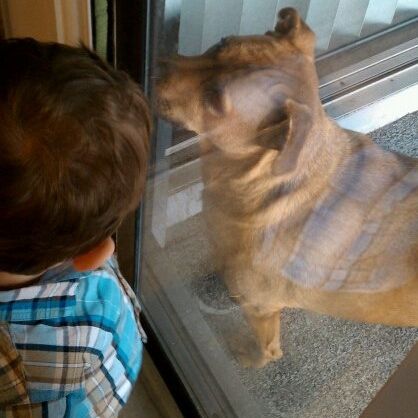 Franky has always been crazy about Dahlia and his favorite thing to do was share his treats with her, even when we told him not to. This day he had cracked the sunroom door open just enough to sneak her some puffs. She was protective of both Franky and Mimi, but she was especially fond of Franky.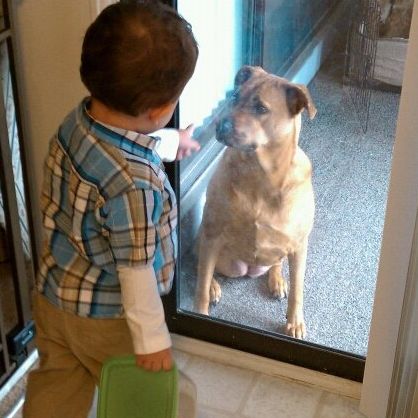 It killed us to have to drop her off at the crematory, but it was our only option at this point. We got hit with a bunch of snow the night she passed away, the ground is too frozen and we have no place to bury her, so cremation was our only real option.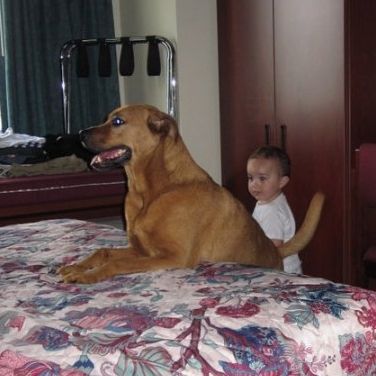 Dahlia was one of our family members, the largest of our babies and the one with the biggest heart. She loved going on family trips with us.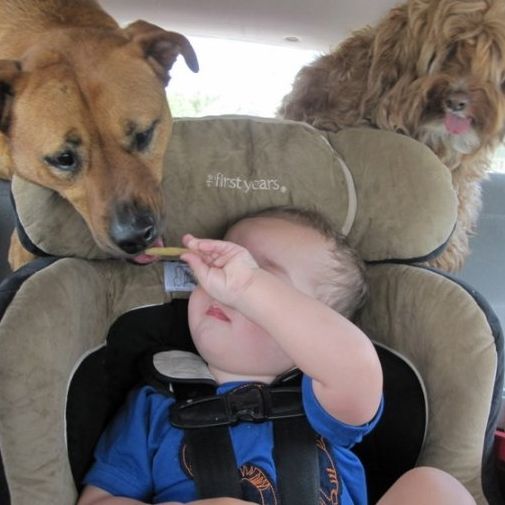 He just had to share his treats with her, always.


I won't lie, this is the hardest thing I think I've ever been through in my entire life and I really don't think I've ever cried harder in my life. Every time I look at her pictures or think back on our memories of her, I am consumed with grief and just can't stop crying. I thought surely my tear wells would have dried up by now but they haven't. For as hard as I'm taking it, this is killing my poor husband. He got her for me, but she was his dog. She favored him from day one and he always loved her so much. To see someone I love so much grieve so deeply absolutely kills me. And even in his grief, he comforts me when I break down.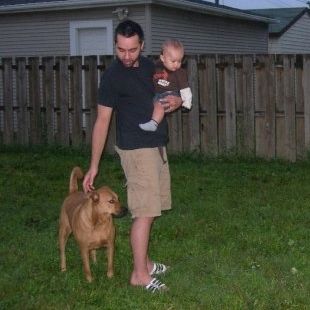 Her illness took her quickly and for that, I'm thankful. I hated to see her suffer. But I'm hating that she's gone. Cleaning out her space and rearranging her things really sucks. We've blocked her area off because we just can't bear to look at it yet. I think sometime this weekend we'll get out there and clean out her bed and food/water bowls and figure out what we want to do with them. I told Ry we could donate them to a shelter if it was too painful to keep them, but he wants to donate Bear's stuff and let him have Dahlia's since it is a lot bigger and he'll be more comfortable.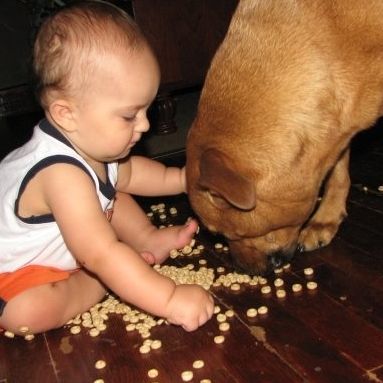 She was such a big part of our family and such a big part of the decisions for our future. Whenever we talk about houses or look at houses, our first question is whether there is an attached garage or basement for us to hook up for Dahlia. I can't even count how many houses we wouldn't even consider because they weren't big enough for Dali to have her own space. At this point I don't care if we find a place with a garage, basement or a yard. I don't care if we live in a box. Losing her changes everything.   As with any loss, I know it will get easier. I know there will come a day when we can talk about her and smile and not start bawling uncontrollably. She really was an amazing dog and I know we'll never know another pet like her.