She wanted to make sure you could see the Dora on her flower.
Isn't she adorable?  She loves her clips and they stay in REALLY well.  I am so thankful every day when she comes home from school with them still firmly attached.
Now, if you have a wee baby girl or toddler, you are going to D-I-E at some of the cute stuff GCH has for the little ones!  Sometimes when I'm looking at the website, I wish Jonah was a GIRL.  (Um, don't tell, k? I WAS gonna name him Joanna if he was a girl which is really similar…just sayin'!)
Just look at these bloomers!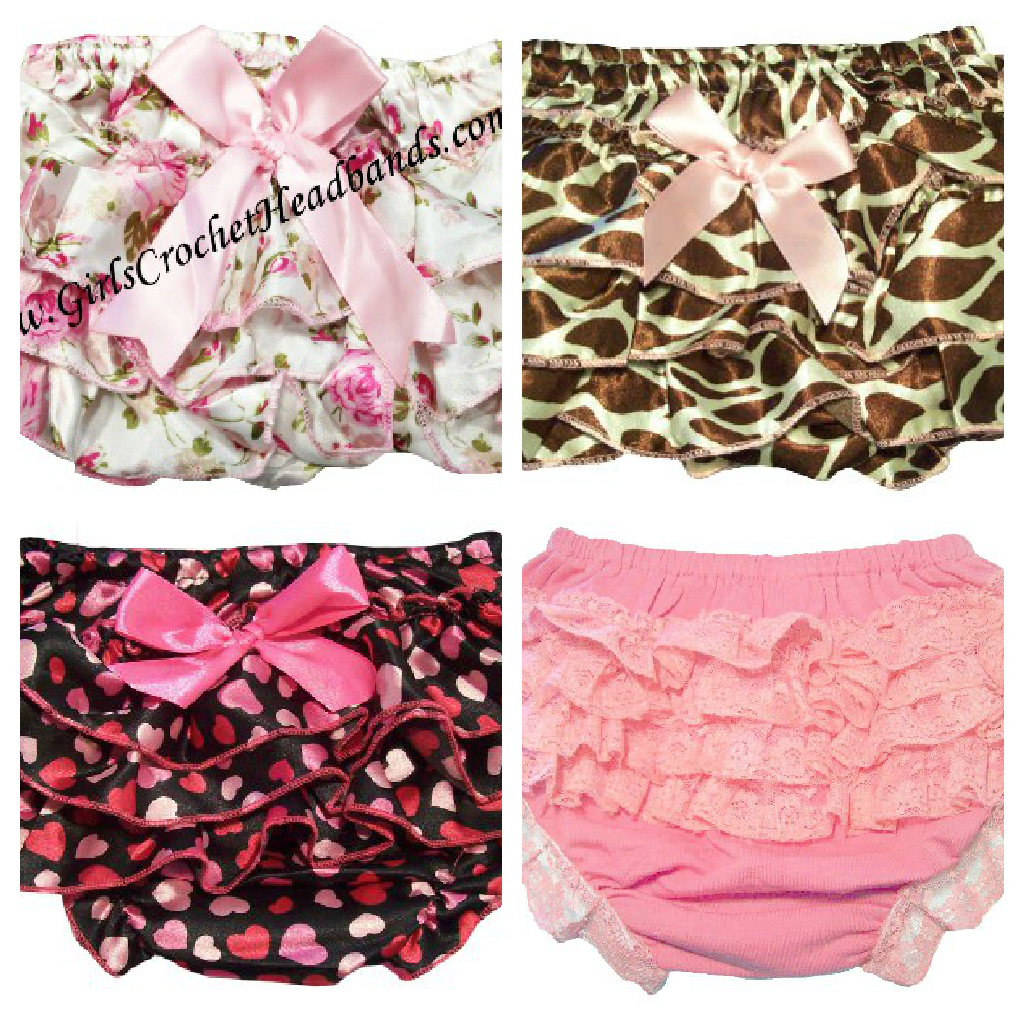 $6.99, people! Seriously!
The lace baby rompers are the cutest ev-ah. Check out some of these cute pictures fans have posted of their kids in GCH gear over at  GCH's Facebook page .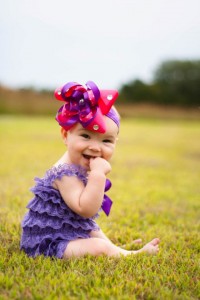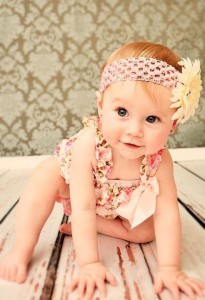 I also adore their leg warmers – even tomboy mamas will love their soccer ball and football leg warmers .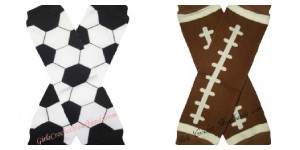 But anyways, let's get down to the giveaway part! One of the fun parts about working for GCH is that I get to give away some of this great stuff! One lucky winner gets to pick any five items of their choice from the Girls Crochet Headbands website!  Who wouldn't want to win that?  Here's how to enter:
1) Mandatory: Head over to the Girls Crochet Headbands website and look around.  Then come back here and leave a comment telling me what your favorite GCH item is.  For extra entries you can also:
2) "Like" GCH on Facebook, then leave a comment letting me know you did.
3) Follow GCH on Pinterest (we're pinning so many awesome things!) and leave me a comment letting me know you did.
4) Follow GCH on Twitter and leave me a comment letting me know you did.
One SUPER-LUCKY winner will be chosen at random and notified by email.  This giveaway will close on Monday, September 3 at 5 p.m. EST.
Good luck!
_____
As I stated earlier, I am TOTALLY working for Girls Crochet Headbands.  But I TOTALLY bought the GCH product I own with my own money.  And my opinions about the products are all my own.