This year, I wanted to do a little something more, so I got the bright idea to ask Kohl's if they would sponsor my efforts to provide some gifts for foster kids – and they said YES, to the tune of $200! I guess you could say that this is a sponsored post, but really it's just me telling you how generous Kohl's is and how I'm trying to be a good steward of their $200 gift card they sent me to buy gifts for foster kids with and maximize their great sales to get as many gifts for those kids as I can!
But let me back up and tell you the reason I got the idea in the first place. This year, foster care has become a little more real to me. For the past several months, my brother, sister-in-law, and their four kids have been preparing their home and their hearts, and this fall Andy & Sarah were officially licensed as foster parents. Just about three weeks ago they got their first foster child, a little girl.  We first met her at Sophie's birthday party, about a week after she was placed with my brother's family. Sophie was SO excited and prays for her every night!
Anticipating a new member of our family all summer had me thinking about foster care and the holidays early. And when I emailed my contact at Kohl's, they responded generously and sent me a $200 gift card just in time to take advantage of Black Friday sales! I did my first round of shopping online. I don't have a "wish list" from the case workers yet, so I bought items for mostly little kids who wouldn't necessarily have a strong wish list. When I shopped online at Kohls.com , I used a Black Friday coupon code, got free shipping over $50 AND earned $15 Kohl's cash for every $50 I spent!  I spent just over $55 and got six great toys AND $15 Kohl's cash to spend the next week!!
A few days later, this big ol' Kohl's box arrived!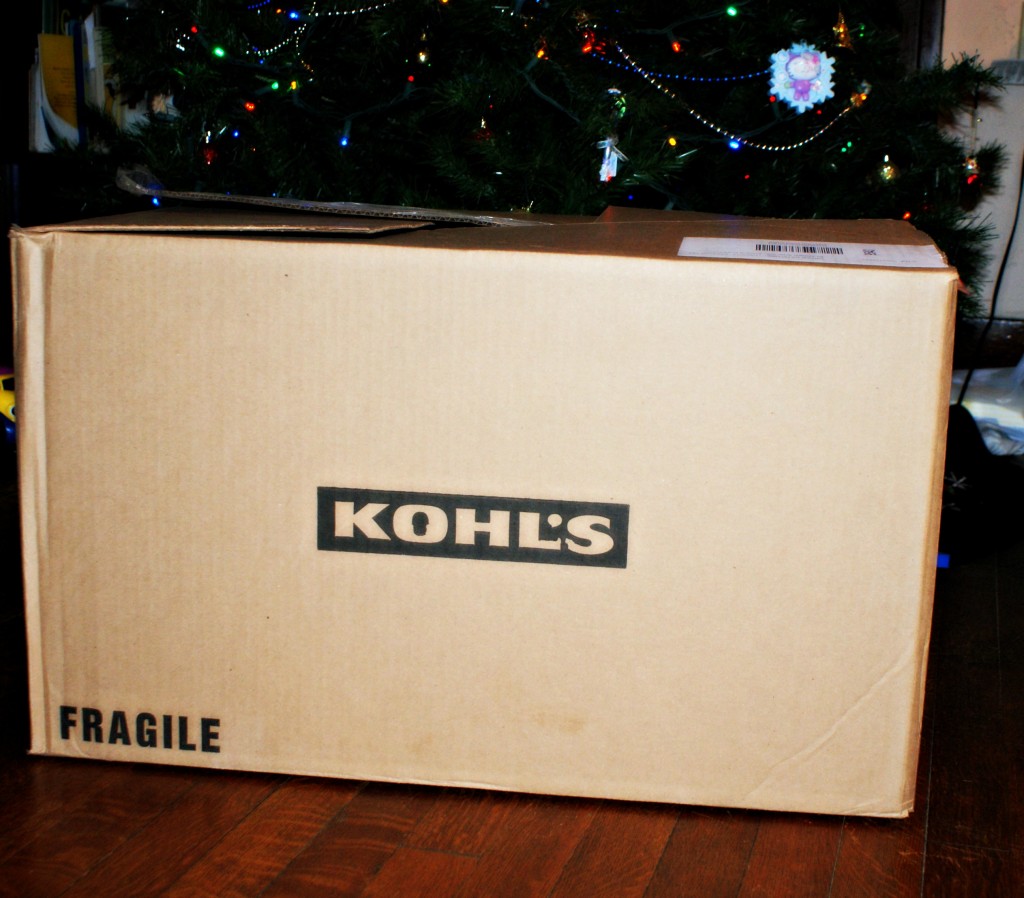 Here's the haul I got shopping online for less than $56!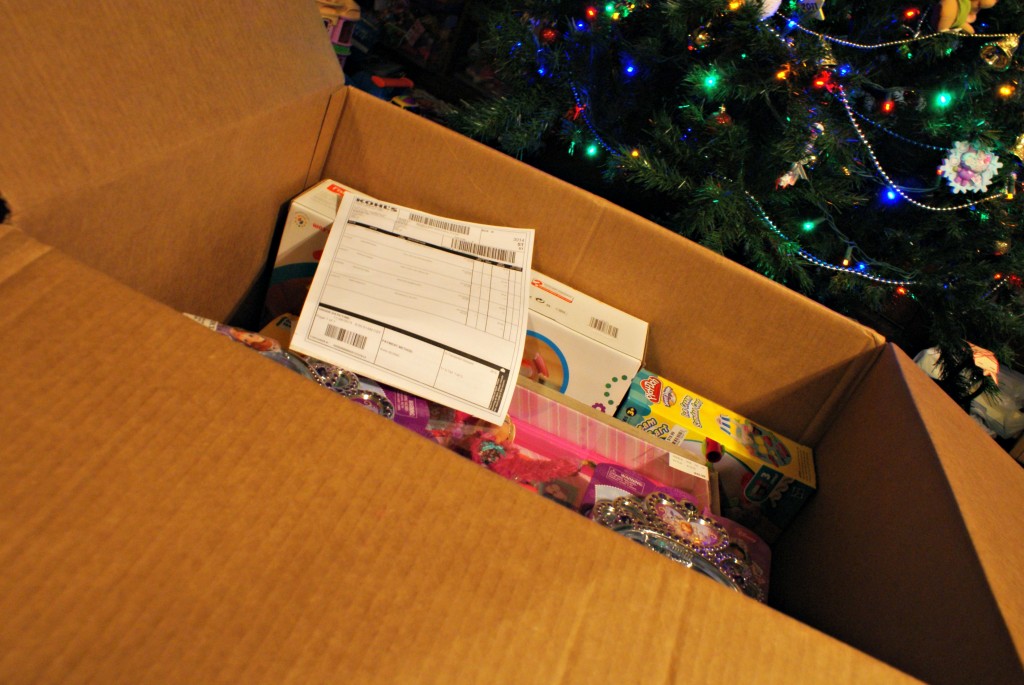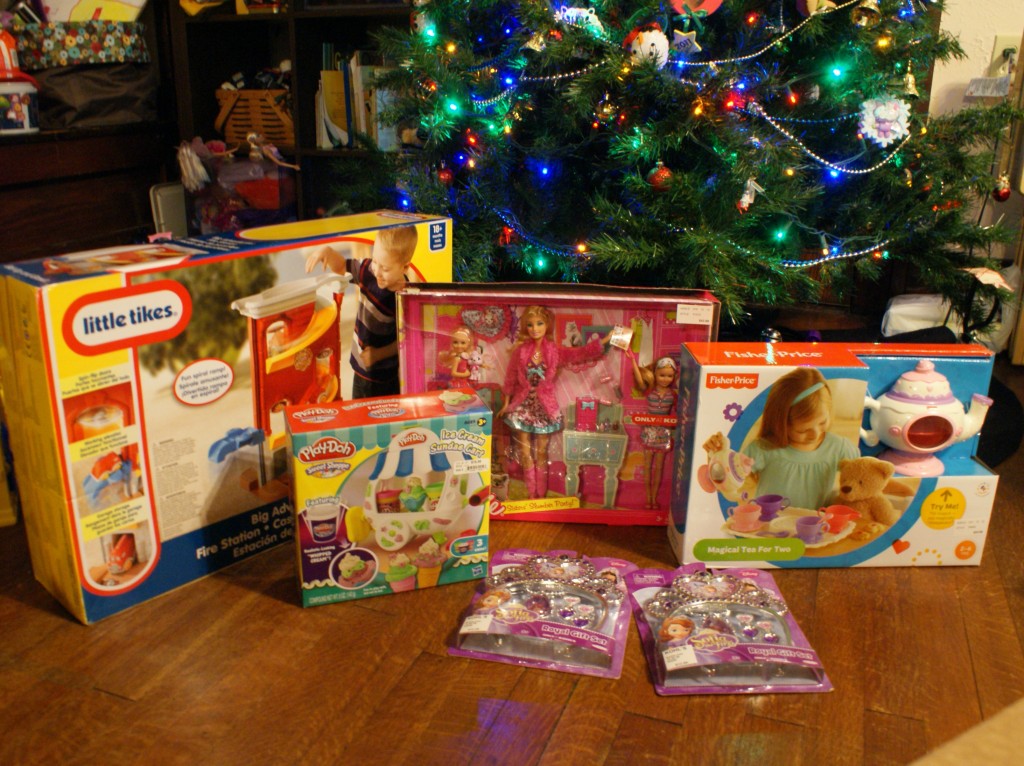 All these great toys for less than $56 shipped and I got $15 Kohl's cash to buy more toys for foster kiddos!
I decided to do my next round of shopping in the store, and tool my little helpers with me again – I wanted Joshua and Sophie to once again experience selecting a toy for a child who otherwise might not be getting one.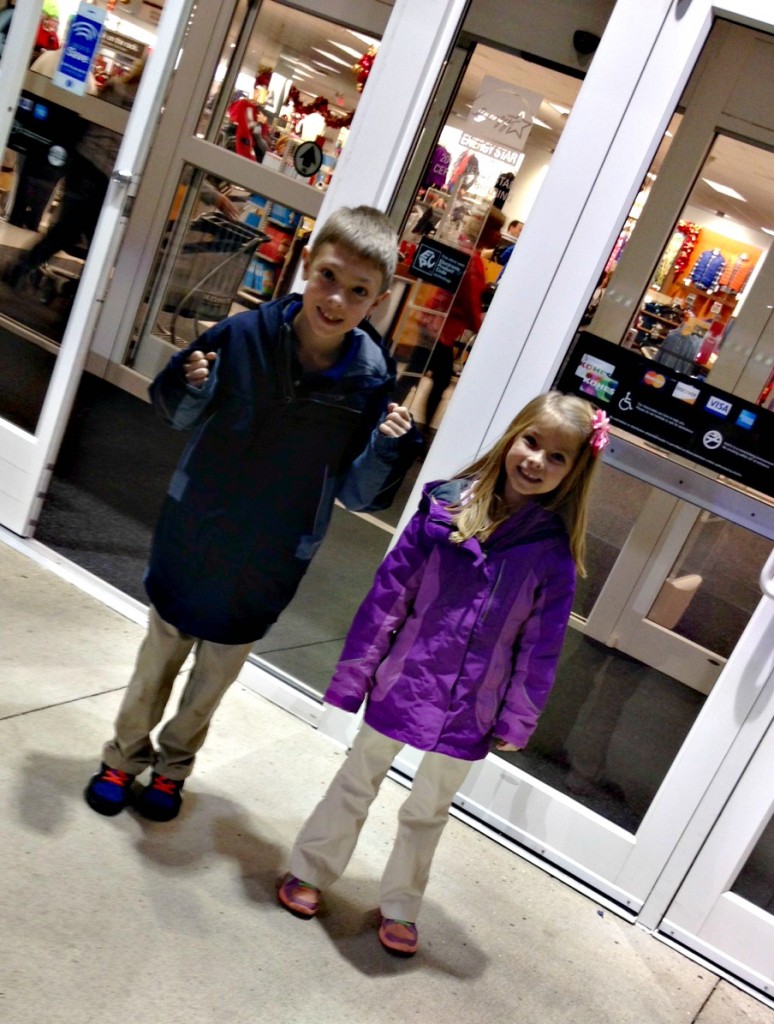 My super-shoppers ready to go into Kohl's and find some great toys to give!
Just like last year, Kohl's had a really big selection of toys -tons of great brands like Hot Wheels, Barbie, Disney, Fisher-Price, Little Tykes, Playmobil, Melissa & Doug, and tons more – and it was all on sale!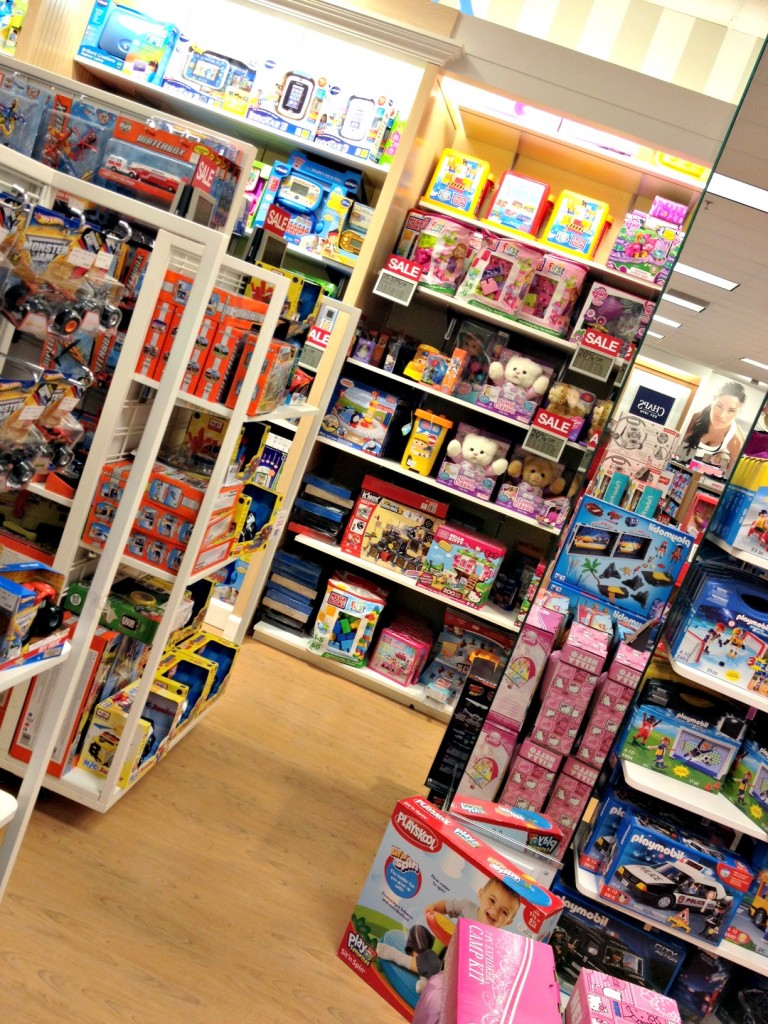 After m-u-c-h careful examination and deliberation, Joshua and Sophie each picked out a toy for a child their own age, and I picked out one for a child Jonah's age (I picked a Little People school bus, which Jonah is in fact also getting for his birthday from my mom – who got it at Kohl's, too!)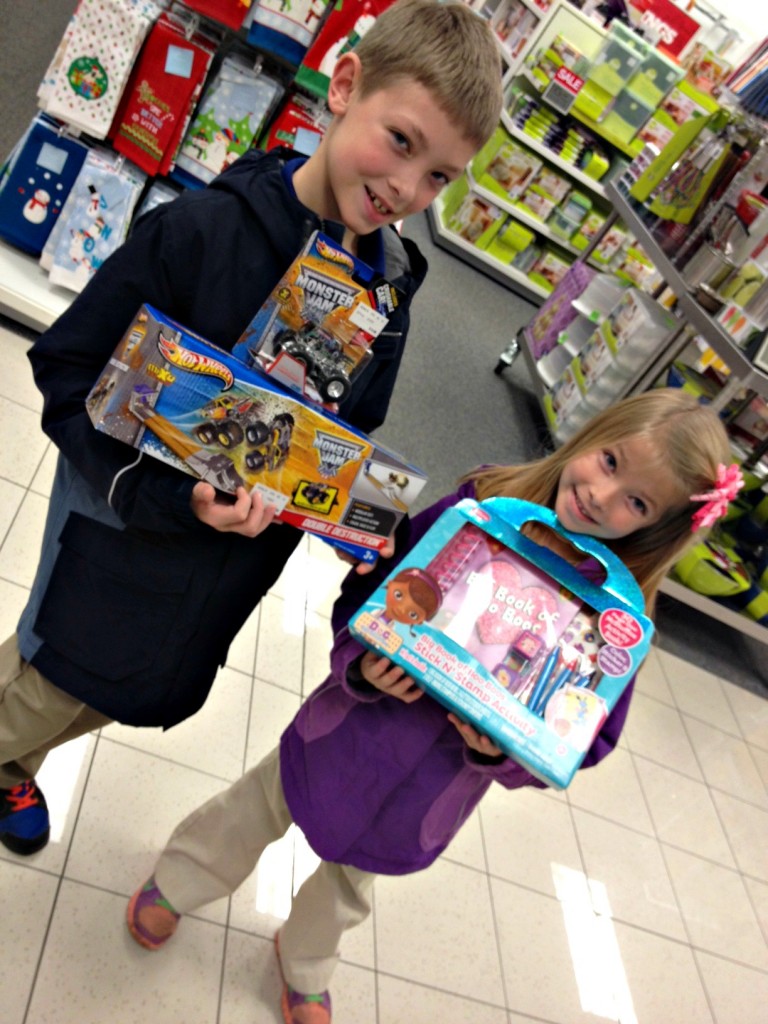 The Super Shoppers with their selections
We also picked up a pair of Hello Kitty slippers for my foster niece, because we DO have her wish list since my sister-in-law can let me know what she wants and needs.
We took our purchases up to the register, and after my $15 Kohl's cash that I earned from shopping online on Black Friday, I spent just over $40 on the Kohl's gift card. Here's what we got!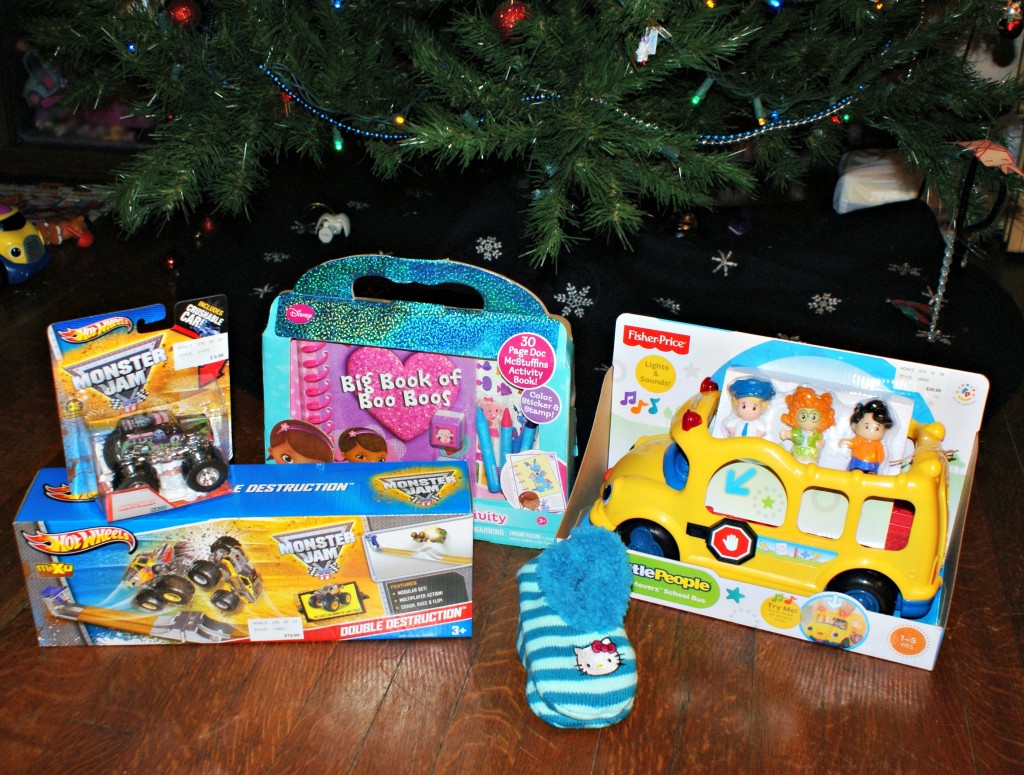 Paid a little over $40 for all this after our Kohl's cash!
So far we have 11 presents for little kids, and we still have $103.24 to spend on the older kids whose wish lists we will *hopefully* get next week! I will of course report back with what we get for them! Stay tuned for part 2 of our Fostering Christmas Care adventure!