I've been craving fish so bad lately, it's not even funny. I wanted fish tacos, but the tortillas would have thrown my blood sugar over the edge, so I compromised with open-faced fish tacos. These were panko-crusted tilapia filets topped with a tiny bit of tartar sauce, spanish cheese and a radish/cilantro/chive/lemon salsa. OMG were these ever good. Seriously, I had them for dinner three nights in a row.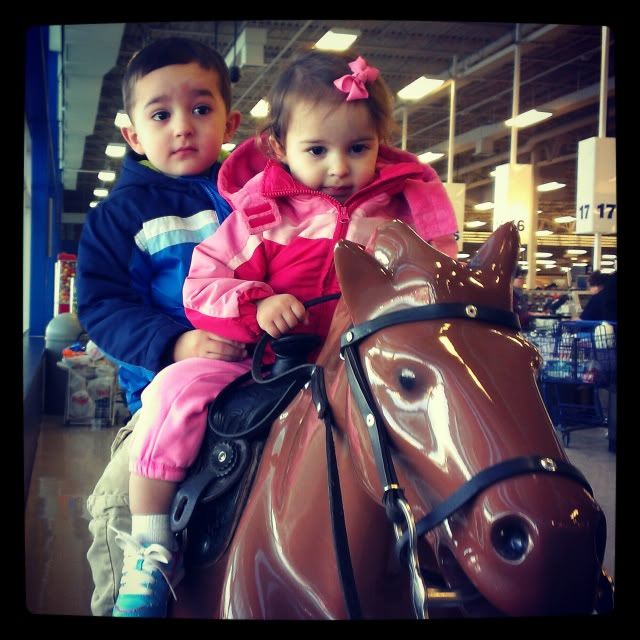 The cold air seems to help my sinus pressure, so Mimi and I joined Franky and Ryan for karate and grocery shopping the other day. They insist on getting to ride this horse every time we go to Meijer.


I had my first biophysical profile today. I thought it was just a normal growth scan, but they did a BPP because of the GD. Baby boy measured perfectly and had excellent scores all the way around. My blood sugar levels are right where they should be and we're both on track with everything, thank goodness.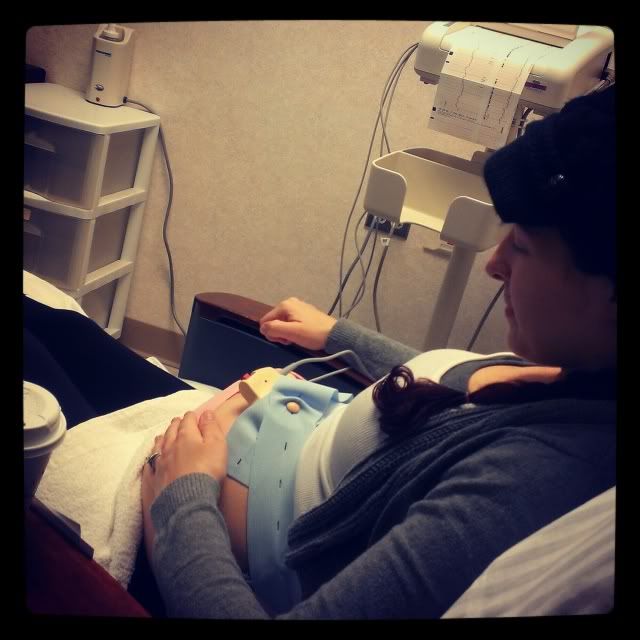 I had a non-stress test as part of the BPP and baby boy did great and gave them a satisfactory reading. Because my sugar logs are good, I won't have to have weekly NSTs, but I do have to have another BPP in about a month.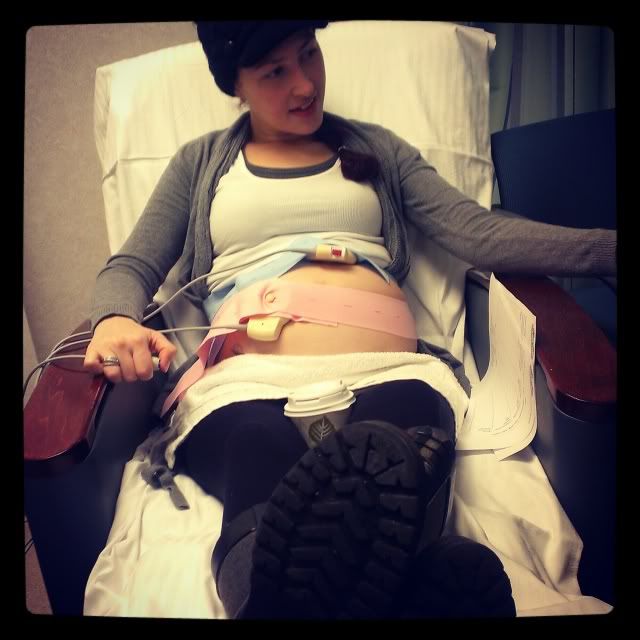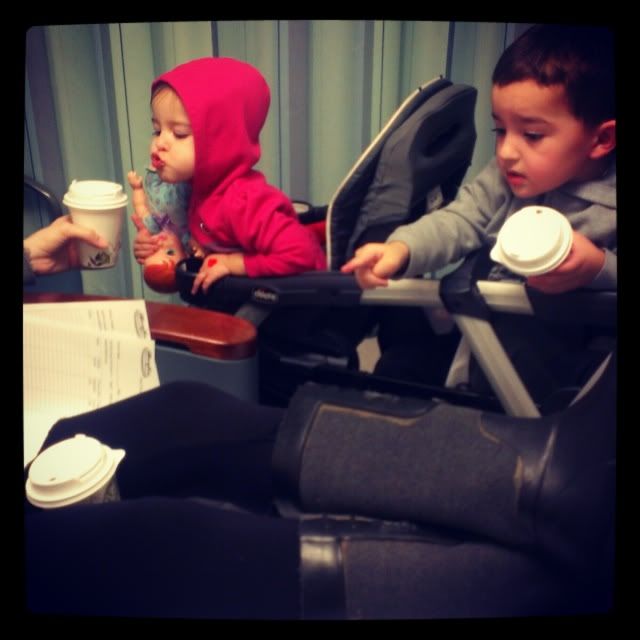 The kids got the biggest kick out of getting to drink water from coffee cups. They kept saying they were drinking coffee, haha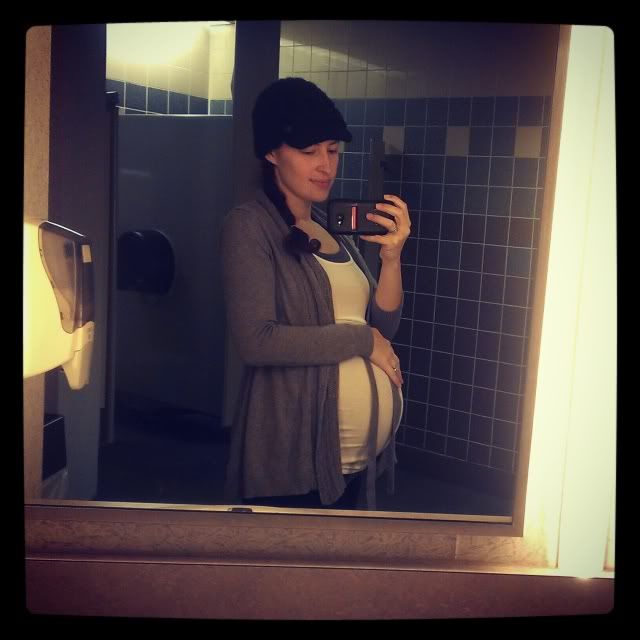 Baby boy is head-down, locked and loaded and ready to go, haha! He's measuring 4 lbs 5 oz and is in the 39th percentile for all of his measurements, which is good news considering the GD.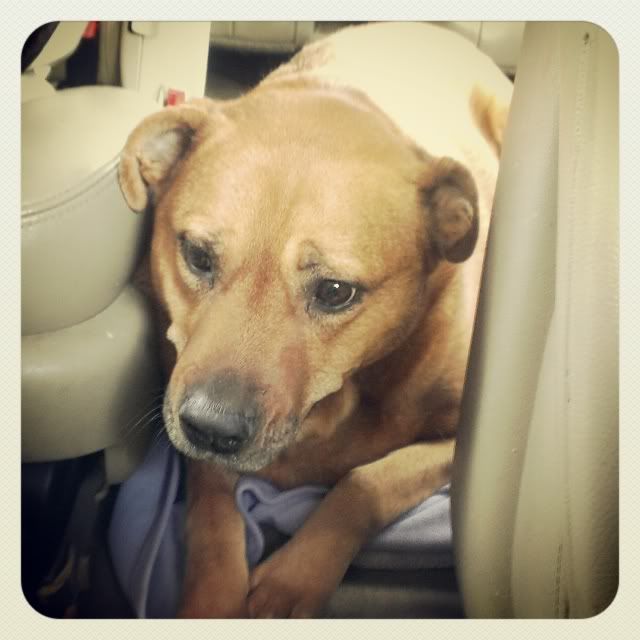 This girl has given us such a scare the last few days. I'm not a crier at all but I've broken down in tears off and on so many times over the last two days because I just feel so bad for her and want her to get well. She is typically a very active dog, is super playful and has very rarely been sick.
A few weeks ago Ryan noticed that Dahlia seemed a little bit off, that she wasn't being as active as usual and wasn't eating like normal. Then she seemed to feel better, so we didn't think anything of it. But then recently, we noticed she seemed really weak, wasn't eating much and seemed to have trouble breathing.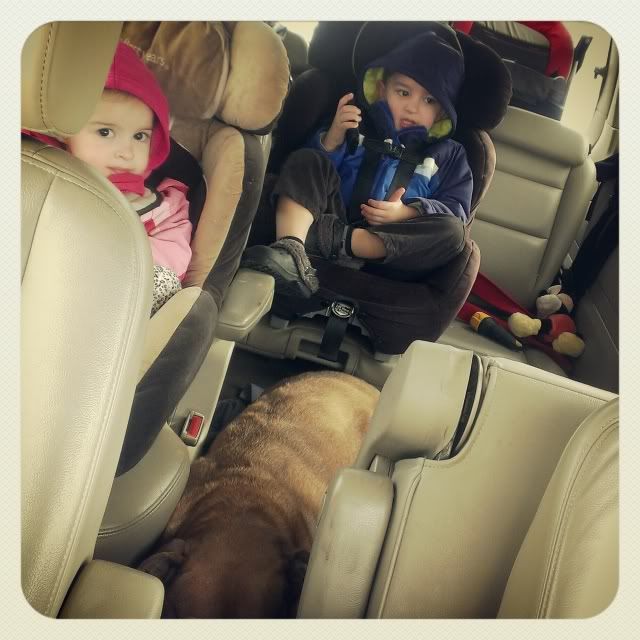 We made her an appointment for today and had them do a full work up on her. She had blood taken (results will be in tomorrow morning), a steroid shot, heart worm test (it was negative) and got a prescription for more steroids. Her vet said her red blood cell count is really low and that her gums and tongue aren't as pink as they should be. Whatever it is that's making her so weak could be something as simple as anemia or as bad as cancer. We'll have a better idea of what it is and how to treat it once her results are in in the morning.


It's killing us to see her like this because she's so unlike herself but she is so not a complainer and isn't whining or acting like she's in pain. She's just kind of laying around more than usual. We're hoping for the best and praying it isn't cancer. Her steroid shot already seems to be working because she's walking more easily and isn't breathing as hard. I'm praying it's just anemia and that she'll back to normal in no time.