make and sell hard cider wine. Ahem, I'll definitely be picking up a bottle to share with my mama the next time I go :) Also, can I just say how much I love my job? For the first time in my life I get to do something I absolutely love, have a passion for and truly believe I have an eye for (and I say that in the least egotistical way possible).

I did a family shoot today at a local cider mill and the scenery was fantastic. I'd never been there before today but I already know I'll be back. Locals, it's called Parmenter's Cider Mill. They freakin'

"Am I a motorcycle man like Jiddo?"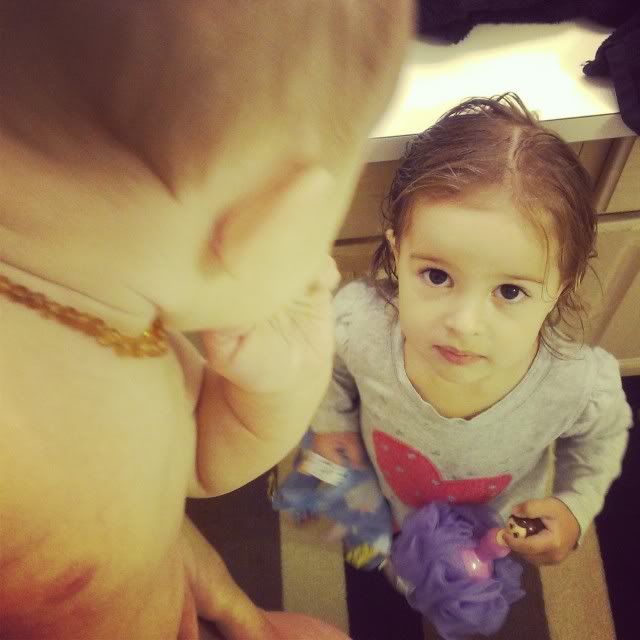 "Can I help you mama?"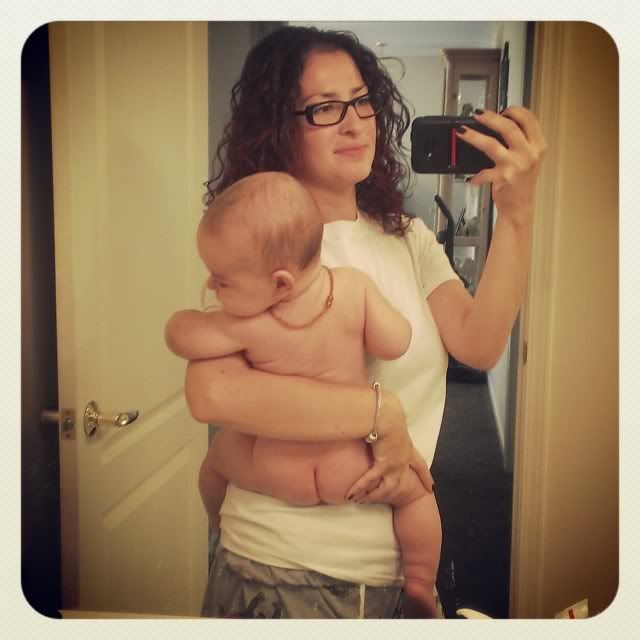 Bath time for my brood this morning. I usually do baths in the evening before bed but when I'm too tired to do them at night, I sneak in quick baths first thing in the morning.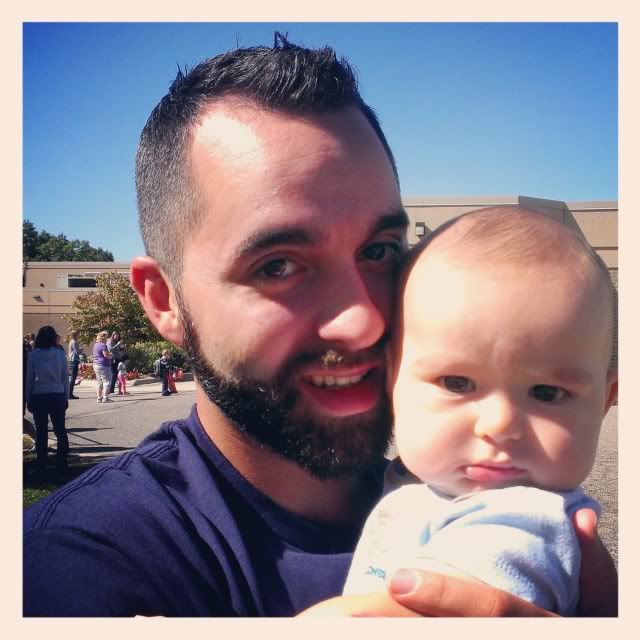 I

❤ them. 





It trips me out that Ry and I are coming up on our 10 year dating anniversary already. When he and I met, we were babies, just 19 years old. We had our youth and the world at our fingertips. We were pretty much inseparable from the moment we met and have come a long way in 10 years. We know exactly how to make each other crazy, how to push each others buttons and how to piss each other off...but we also know exactly what makes the other happy. There are times we can finish each others sentences without even trying. I know that he's as happy with a homemade grilled cheese sandwich as he is with one of my homemade gourmet meals. He knows and understands my quirks, like how a messy car or room makes me nuts and how I thrive when there is order and organization. I know that he lives and breathes for his family and I love that about him. And he knows the same for me. 


In 10 years I've truly come to love, respect and admire his blood like my own. I view my MIL like my own mama and my FIL like my own dad. I value and trust their advice and seek it often. I see his brothers and sister the same as my own brother and sisters and feel the same fierce protectiveness and love for them as I do my own, which for me is saying a lot because I see my siblings the same as my kids: I'd walk through fire for them. And it trips me out that I feel the same way about my niece and nephews as I do my kids; God help anyone who messes with them because they'll have Hell to pay. My niece and nephews are my blood and I would walk through fire for them the same way I'd walk through it for my kids.


It may sound cheesy, but I talk to God every night before I close my eyes to sleep. I thank Him for another day, thank Him for the health and safety of the people I love and thank Him for every single blessing. I know how blessed I am and I don't forget it for a single second.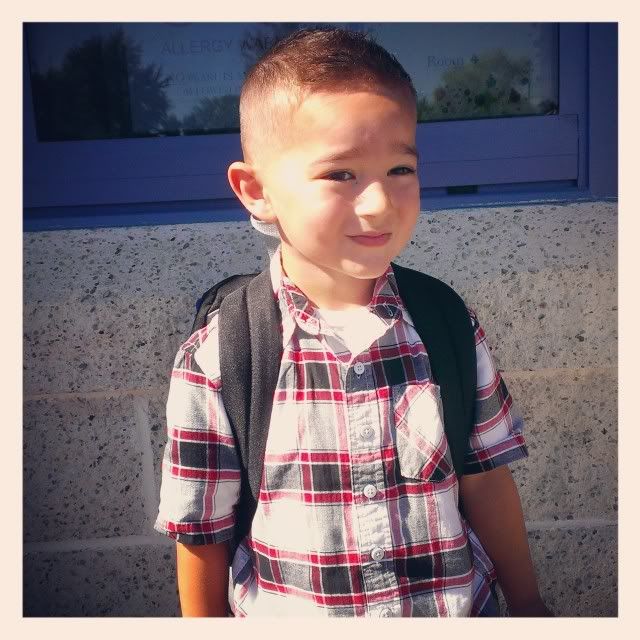 Picture day for my firstborn yesterday.

I attended curriculum night at Franky's school yesterday and got to see where he sits, learned about what he's learning and doing, got to see where he spends his time at school and got to talk to his teacher about how he's doing. I couldn't be prouder of this boy and I couldn't be happier with our decision to let him attend public schools rather than home school him. Knowing that he'll graduate with his cousins fills my heart with so much happiness it's not even funny. 
I'm notorious for biting off more than I can chew and knowing that he will excel rather than fall behind makes my heart happy. I still have anxiety when I drop him off and intentionally keep myself very busy while he's in school to keep my mind from wandering. I purposely plan my grocery shopping trips for after drop-offs because I know I'll be distracted. On days when I go back home after taking him to school I make sure that I stay busy with laundry or housework or reorganizing our closet or hanging out with Bear. When I'm busy, my mind can't go a million miles a minute.

Snoozin' while his Baba and brother got their hair cut at the barber shop.

All three of my kiddos have been bitten by an Autumn bug. They have the sneezes and the coughs and I feel so, so, so awful for them. It seems to be worse at night, but they are acting normally otherwise, so that makes me feel better. Ry also seems to have caught their bug and I'm starting to feel it too. I'm not a fan of sickness, but I am a fan of Fall, so there's not much complaining by me around here. :)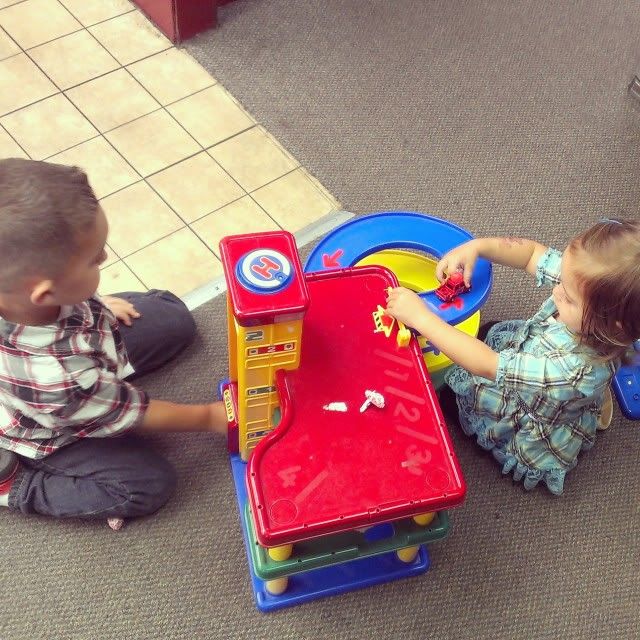 Barber shop fun.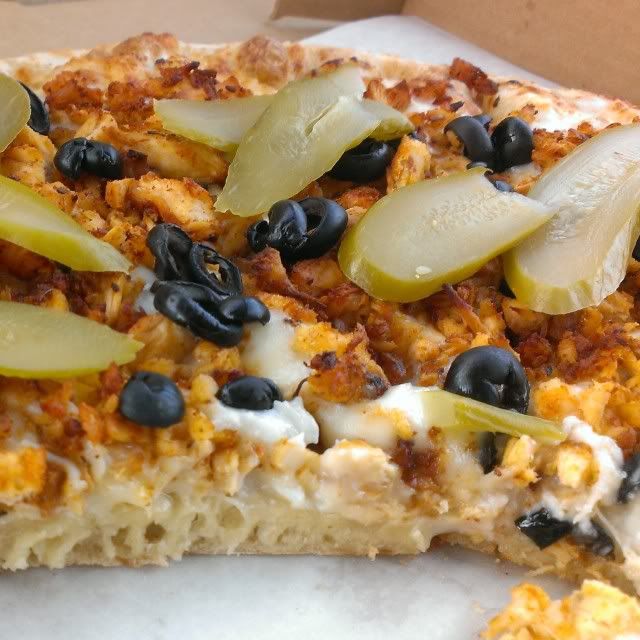 This is seriously the best pizza I've ever had in my entire life. There's a middle eastern pizza/sub shop not too far from us that has the best halal (similar to kosher) food. This was a chicken shawarma pizza (chicken shawarma, black olives, pickles, garlic sauce and mozzarella cheese). No joke, I probably ate half of this pizza by myself, it was that good. Locals, it's called Albasha in Canton and there's nothing on their menu that isn't delicious.