"I'm just protecting her from the wind." 
There is no in-between with these two. They are either best friends, playing nicely and getting along or screaming bloody murder at each other for God only knows what reason. If there's anything I can't stand it's whining and fighting and they sure know how to test my limits. I find myself getting frustrated, my blood beginning to boil until I burst and then I feel like an asshole after the fact for losing my cool. My husband reminds me often that I'm human and that what they and I are going through is all normal.

This boy...this bond...it's always what I miss the most once it's over.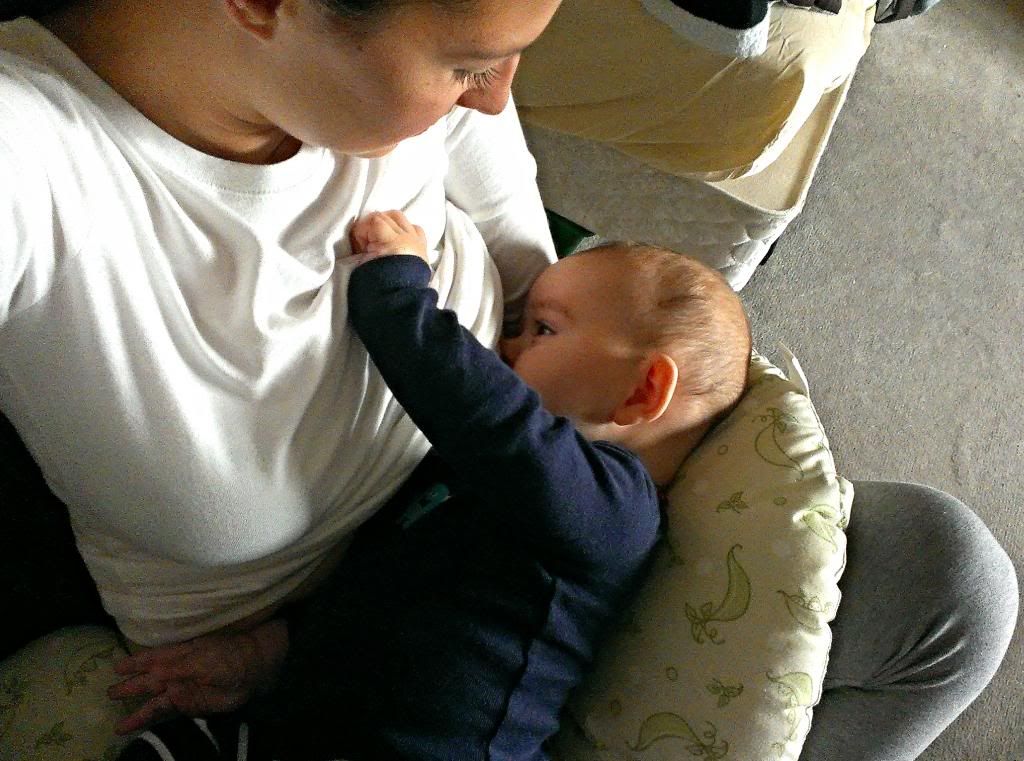 I love these moments. When he's tired and hungry and snuggles up as close as he can get and his eyes roll sleepily to the back of his head while he inhales, gulps, exhales, coos, inhales, gulps, exhales, sighs.