In mental health news, I'm finding that I only feel anxious and down/depressed when I think about feeling anxious and depressed. And it's such a trip because it comes and goes in waves. I'll catch myself feeling like my normal self all throughout the day and then will think oh man, I hope I don't get anxious or overwhelmed or feel down today, and it'll trigger my mind and it's ever-racing thoughts to go a hundred miles a minute until my heart's beating, I have sweat on my brow and I have to tell myself to just breathe through it. I have an all new respect, understanding and empathy for parents who've suffered with PPD/A (postpartum depression/anxiety) and, until recently, I had no idea that late-onset PPD/A even existed. Apparently, for exclusively breastfeeding mothers, PPD/A can occur later on as our babies nurse less and start solids. Something about them nursing less and to do with our changing hormones. After talking to my primary midwife, I think a lot of it is situational and from sleep deprivation, but it's there nonetheless.

I won't lie, it freakin' sucks. When I'm in the depths of anxiety and feeling down I almost feel like I'm in a fog. I'm still going through the motions, still making breakfasts, filling sippy cups, cutting out shapes of flowers and towers, changing diapers and offering love and discipline...but I almost have to pinch myself to remind myself I'm real and it's a total trip. I hate it. I have felt nothing but support and encouragement from fellow mommas. I know I'm not alone. I know this too shall pass. I know that it's not my fault and that there's nothing I did or can do to have prevented it. Sometimes it happens to the best of us and it sucks but we get through it. I'm already looking forward to seeing a different therapist and asking about homeopathic treatment options. I also plan to ask about having my thyroid levels checked as well as anemia issues too because I've read that having low estrogen levels, being anemic and having thyroid issues can lead to depression. I just want to feel like myself all the time again and not just in spurts. PPD/A sucks.

I seriously can't get enough of this boy. I can't tell you how many times a day I scoop him up just to hug and kiss and love on him.



Seeing Harrison in his brother's old clothes both warms my heart and breaks it. How has it been almost five years since I welcomed my firstborn into this world? It feels like just yesterday I was holding his little body in my arms the way I do his little brothers. Just yesterday I watched him take his first steps, get his first tooth, say his first word. In just a few short weeks he'll be starting kindergarten and my heart will break into a million little pieces. Now I know how my own parents felt when they lamented over milestones. When I started high school, when I got married, when I became a mother. Before I know it I'll be lamenting the same way they did. Crazy how fast time flies when you become a parent...savoring every single moment with these incredible little people I have the blessing of calling my own

.

❤ I often feel undeserving of them and their love and on a daily basis, I know how blessed I am.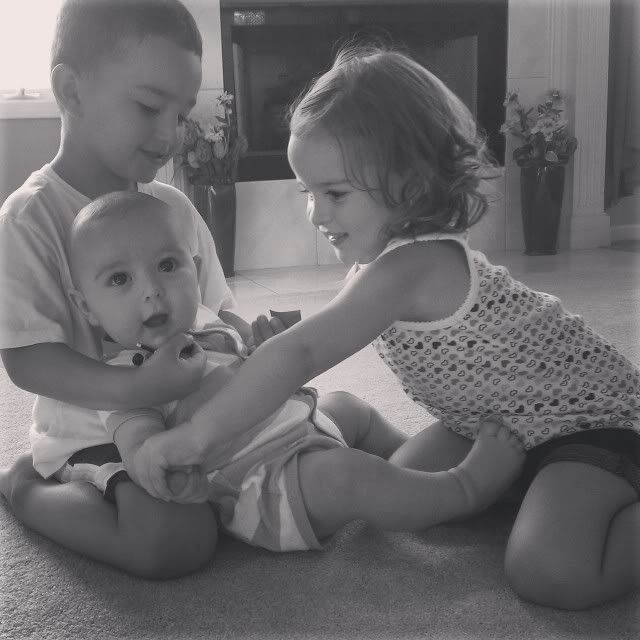 I'm especially sentimental lately and it's tripping me out. I think back a lot lately to what life was like at this same time, six years ago. I replay the day Ryan proposed to me, the day we had our first religious ceremony, what life was like as a full-time journalism student at Wayne State University while living with my mama, buying our first house, planning our wedding, getting our first positive pregnancy test ever.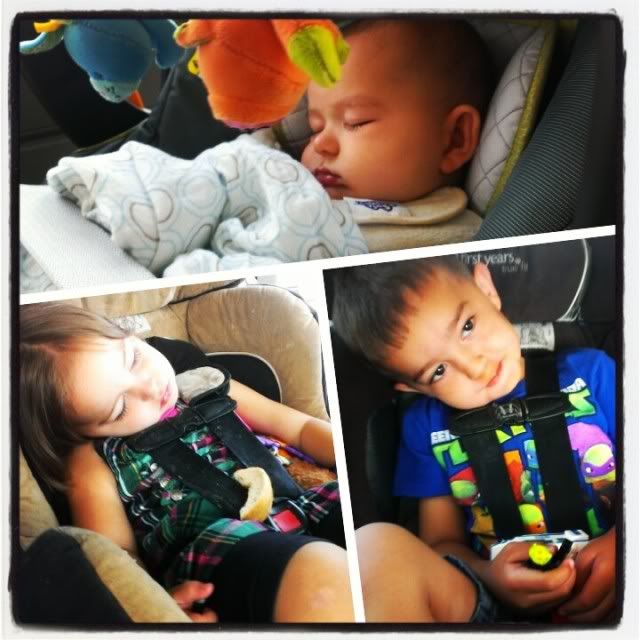 This past weekend, the kids and I decided to join my in-law's on their trip to Cleveland kind of last-minute. My MIL's brother lives there and she and my FIL had a trip planned to visit him, his daughter and her five babies (his daughter is basically like Ryan's sister so my kids call her auntie Jenny and consider her kids their cousins). Anyway, the night before I was just teasing and told Franky that Harrison was going to go with his Tata and Jiddo on their day away. He remembered because the next morning he had a fit that Harrison got to go and he didn't. I felt so bad, but at the crack of dawn I crept down the stairs to ask my MIL if Franky and Marija could go too and she said yes and then I asked if H and I could tag along too and she said yes. I managed to get the kids and myself bathed, dressed, packed and out the door in less than an hour.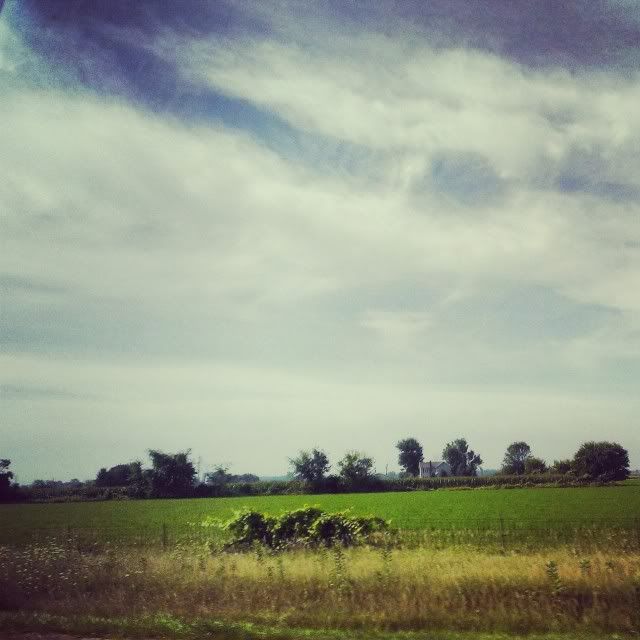 The drive down was really cool and I really enjoyed seeing all of the scenery.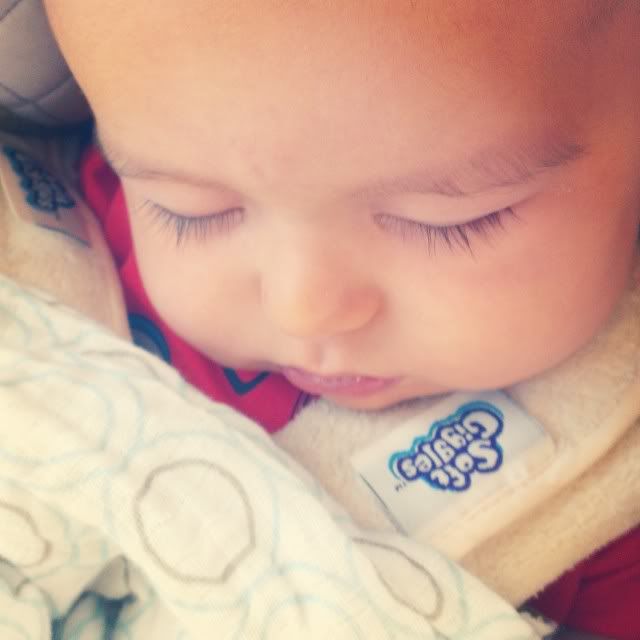 This little dude was blessed with the same feathery lashes as his big brother and sister and I won't lie, I have major lash envy. They get it from their daddy who has the same long, thick lashes. 

Bugle's always remind me of summers in Port Huron as a kid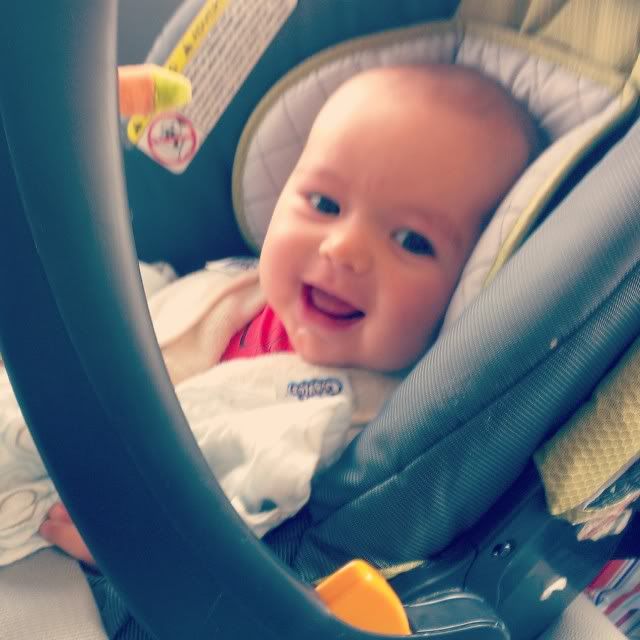 He thought me sneezing was hilarious 

Harrison is such a Tata's boy!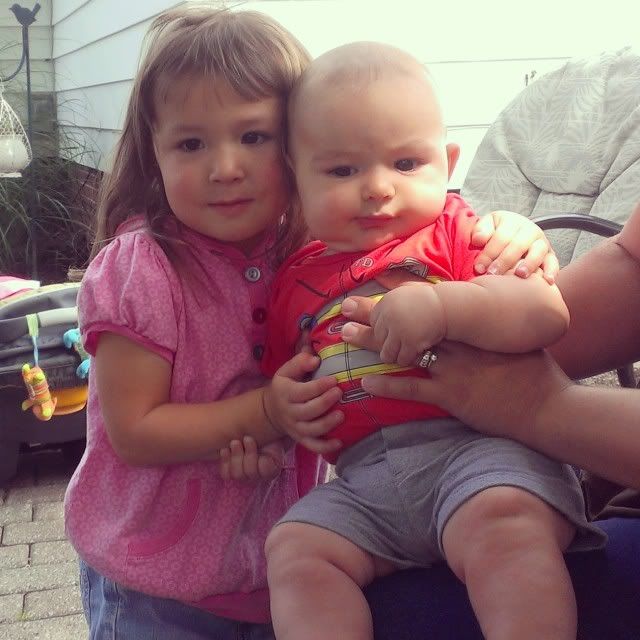 Lexie and Harrison. She is the youngest of Jenny's bunch. 

Franky and Frankie. These two were seriously inseparable the whole day and Franky has asked every day since when he gets to see his cousin again.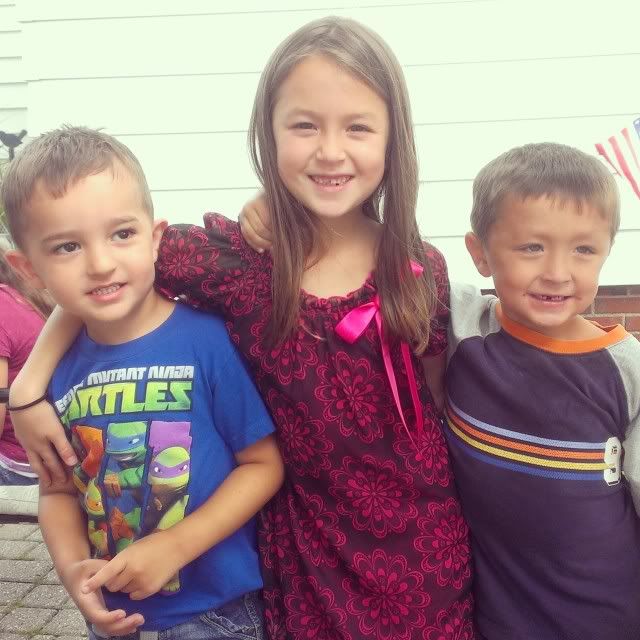 Franky, Julia and Frankie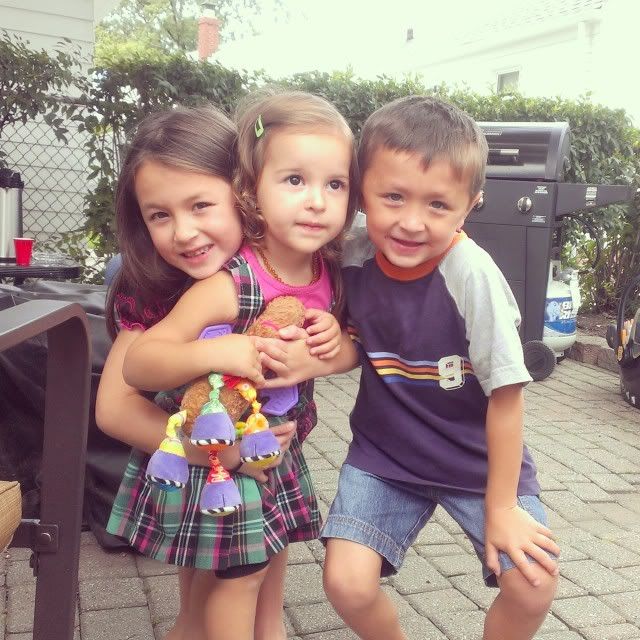 Julia, Marija and Frankie. Julia and Marija spent the majority of the day together. Marija gets really shy around people and tends to hide behind my legs on outings, but Julia was awesome about bringing Marija out of her shell. 

We had such a great time with the family and I'm really happy we asked to tag along. The kids had a blast and I did too. I've always been kind of a hermit crab my whole life, but ever since I had my anxiety/panic attack, I'm finding that I want to be around people. I can't wait until my in-law's get home from work and I look forward to my BIL's/SIL's, niece and nephews visits. Trippy how something like a panic attack can force you to put things in perspective and realize who and what is important. Life is too short to be anything but happy and family is where my heart is happiest. My family is my heart but the longer Ry and I are together, the more his family becomes my own and the more they fill my heart as well. Those who know me in real life know how big that is for me. Crazy how life and experiences change us, mold us and help us grow, no?


I have a few photo shoots lined up this week and rather than put my first earnings in savings like I normally would, I've decided to surprise my hubby and kids with a few days away. It will be our first vacation as a family of five and first vacation period in over three years. I'm taking us to Traverse City, Michigan, which I've only ever heard amazing reviews of and I think it will be a great "last hurrah" before school starts for Franky. I'm not usually one for spontaneity or last minute, but with a new career comes new possibilities and room for growth. The older (and closer to 30) I get, the more I realize how short life is and how much life I want to live. So here's to following dreams, new careers and spending time with family!