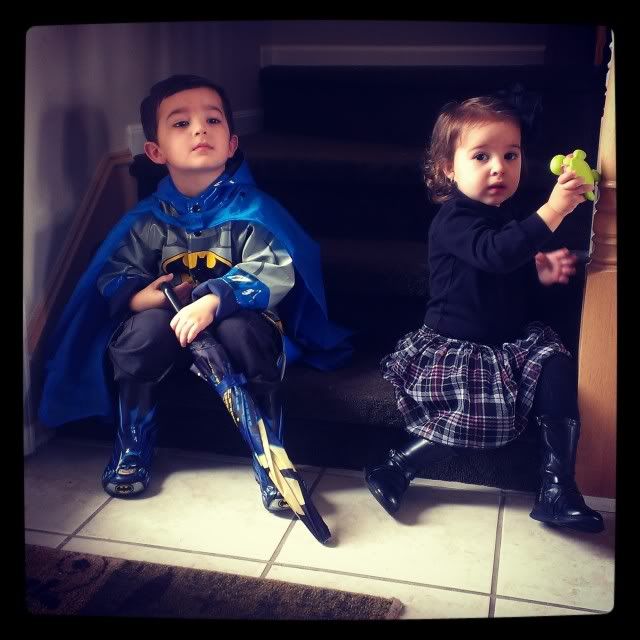 Batman and his accomplice 

In an attempt to get some fresh air for a few very cute kids with a case of cabin fever while letting momma get the rest she needs, we took a trip to one of our favorite local parks and got to enjoy a 60 degree day.


"We're just building stuff." -Franky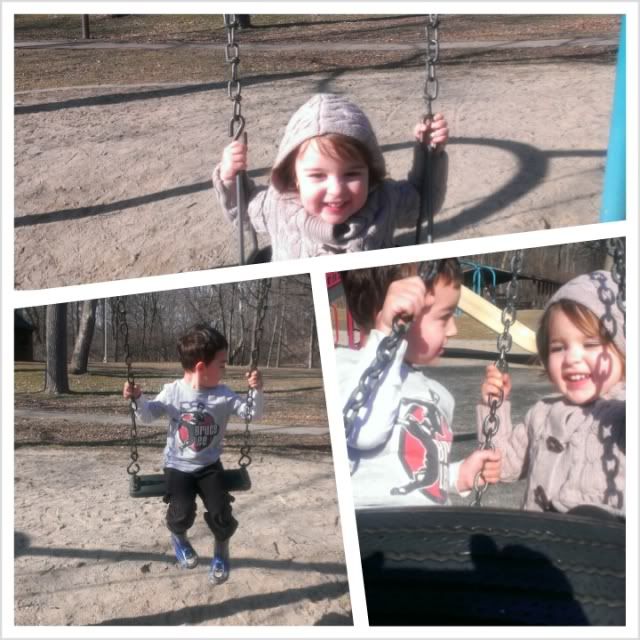 I'm pretty sure there is no greater joy in life for me than watching them have fun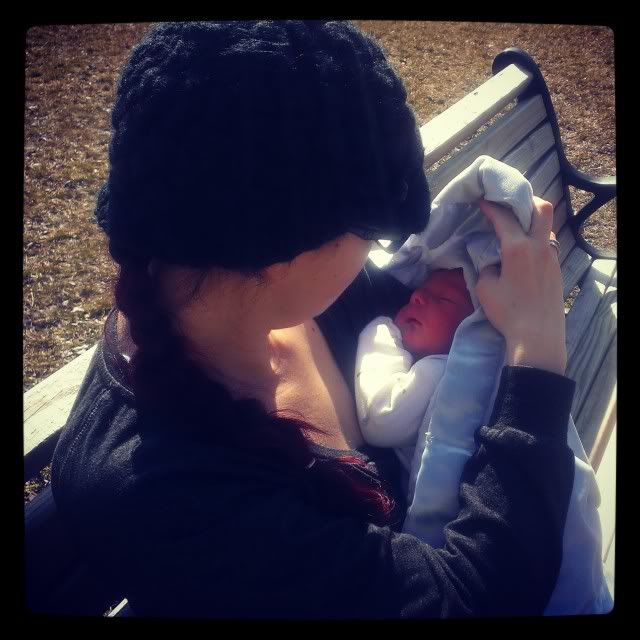 This sweet little guy got to enjoy a bit of fresh air too

I am savoring every single bit of his newborn goodness. His velvety-soft skin, the beautiful way his fuzzy head smells, his baby milk breath, his whimpers, squeaks and breathy exhales when he nurses. I seriously cannot get enough. And I'm more than just a little bit sentimental about it because he is probably our last baby, unless we decided to adopt or something later on down the road. It almost makes me wish I had at least tried to enjoy my pregnancy a little bit more, but I was plain old miserable. The braxton hicks, the irritable uterus, the every two second urge to pee, the gestational diabetes, all the scary complications. Yep, I can't say I miss it and I don't think I'll ever miss it. I know it's contradictory to almost feel a sense of relief to think that I'll never have to be pregnant again but be sad to think I might never have another newborn again. Bittersweet, no?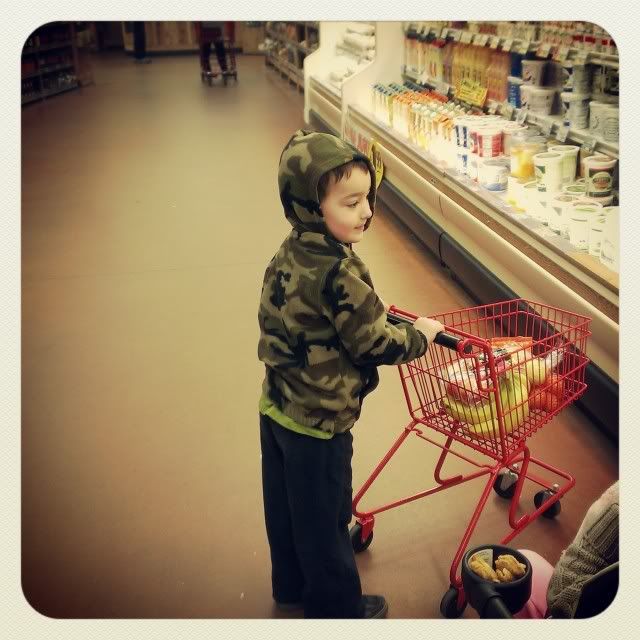 Ry and I are big fans of Trader Joes and Franky especially enjoys our grocery trips because he gets to load his cart up with fruits and veggies to his heart's content.
We had to run a few different errands yesterday and I swear, everywhere we went people gave us the funniest looks. Coming from a very large family and having lots of siblings, I guess I don't view a family of five as a "large" family. So the funny looks kind of tripped me out, haha. Maybe it was the caravan of shopping carts, strollers and kids? I foresee many outings with the Ergo and Moby when I'm on my own with all three. Or maybe Harrison and I will venture out alone sometimes. I'm sure I'll handle it fine on my own, but just a week into this gig as a momma of three, I'm not brave enough yet, ha!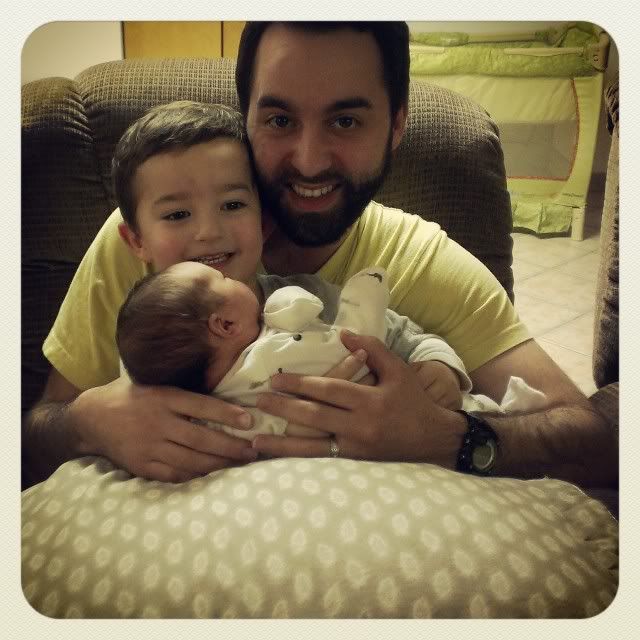 Daddy and his boys