After doing lots of research and reading lots of reviews, I decided that I needed a Snuza. They aren't cheap, so I held off because of the price tag. Then I found a decent deal but still couldn't take the plunge. And then Ry suggested amazon and I jumped at the ridiculous deal I got on this thing. Seriously, I think I paid $40 less on Amazon than what this retails for on the website. I'm officially an Amazon convert. 

I've wanted to try reusable food pouches forever and got these to try out for all three of the kids. I made my own baby food once each baby reached 6-8 months and these would SO have come in handy when Franky and Marija were babies. I knew I had to try them out with Harrison, just out of sheer convenience. Marija was exclusively breastfed until 8 or 9 months, and then we slowly introduced baby food. We attempted earlier, but she just wasn't interested, so we didn't push it. I plan to do the same with Harrison and then once he's ready, he'll be plenty big enough to hold these on his own. I also read that these are excellent for smoothies for older kids, so I'm excited to try them out for Franky and Mimi soon. These will come in handy for quick breakfast sides and on hot summer days. I'm still researching healthy slushy recipes. I'm thinking something like freshly pureed and frozen watermelon.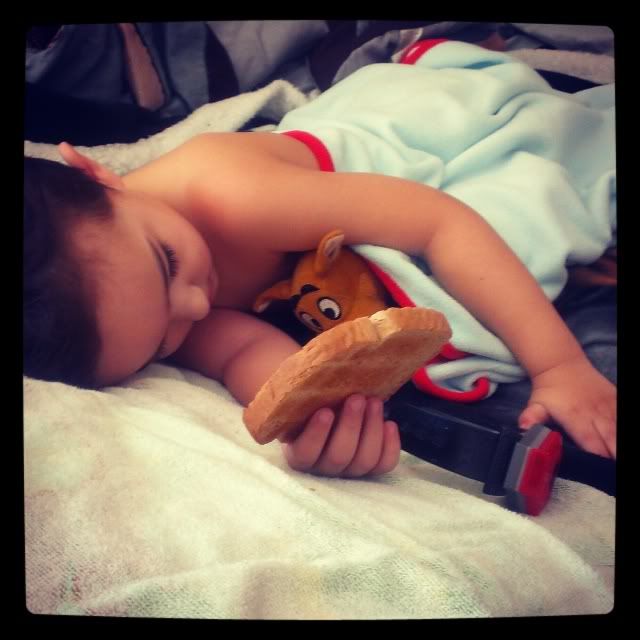 Franky woke up with a fever and puking last weekend and I felt so, so bad for him. My kids get colds here and there, normal stuff, but are very rarely ever sick to where they're puking and lethargic. He laid in bed most of the day eating toast, apples and bananas and watching episodes of Adventure Time. I hated for him to not feel well and took it as a sign that we all needed some down time.

We got some more home-buying stuff taken care of this week and I have to say, I'm starting to get really excited about being on our own again, especially after this past week. I'm either too freakin' pregnant or too fed up, but either way, we've gotten the ball rolling on a lot of things that we'd originally planned on delaying for another six months. Bankruptcy stuff is in full force and has been paid in full, which is a huge stress relief. We're still saving but are keeping our eyes and minds open with the home-buying process, which will begin in the next few weeks as opposed to the next few months.

I think that as a human being, you can only be picked at, picked on, criticized, interrogated, scrutinized and micro-managed so much before you reach your breaking point and this week, I've reached it. A person can only put up with so much before they've had enough (again, not from my in-laws). I will forever be grateful to my in-laws for what they've done for us over the last year and a half. They are, by far, the most selfless, generous and family-oriented people I've ever met and I will be genuinely sad to leave them. I mean it when I say I wish we could bring them with us when we go!

Based on how intense the Braxton Hicks have been the last two days, especially today, I think I better get serious about taking it easy unless I want to go into labor now. Once I hit 38 weeks, I will welcome it, I just want to let him have at least another week to finish baking. Ry is forever telling me to take it easy, to take a break, to let my body rest, but the nesting has gotten the better of me and I just couldn't make myself sit knowing how much needed to be done. Now that it's all done, I plan on taking the next week to just relax, spend lots of downtime with Franky and Mimi and let my body prepare itself for labor and delivery. Crazy to think he'll be here soon!