I found one perfect Dali paw print in the snow last night when I was letting Bear out. It has been snowing off and on for days and I looked around for more until my eyes ached, but the only one I found was this one. She loved snow more than any other dog I've ever met and it poured snow the night she passed. Even with the downpour, I think she shielded this one print so we could have it.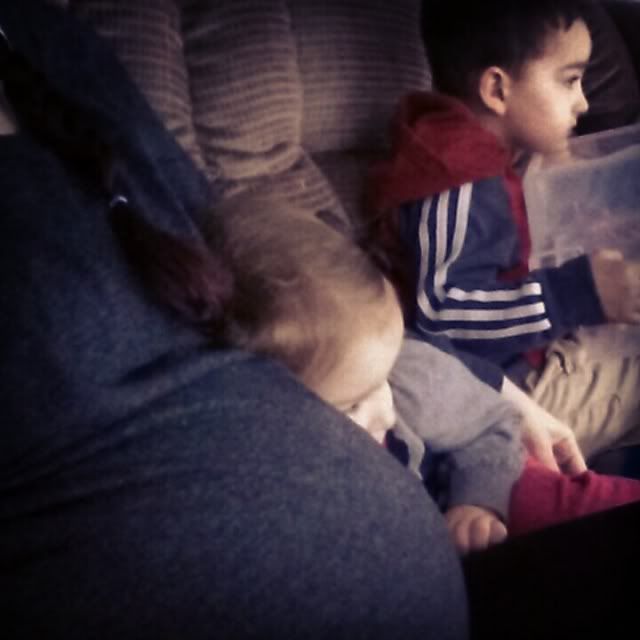 Is it normal to feel depressed after losing a pet? Cuz if it is, then I think that's what I am. I won't lie, I haven't been eating or sleeping well. There are very few moments that I'm not thinking about her. When I do manage to get some sleep, I'm usually dreaming about her. The night she died, I dreamt that she came back to life and was up and moving around, like she was getting better.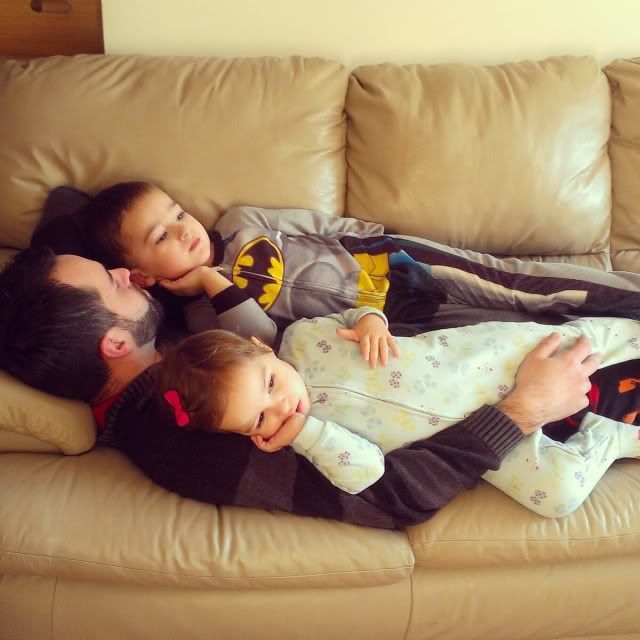 We're taking it pretty hard, my poor husband taking it the hardest of all. Franky and Mimi are still asking about her. Mimi is too young to understand but we were honest with Franky and told him that Dahlia died and went to Heaven and is with God. He understands for the most part. Bear knows something is up, but he mostly seems curious. He sniffs around her bed and after she passed, he whined by her bed.
 
This girl sometimes still falls asleep on my chest and I love it. But I don't love when she's not feeling well. She's been a little feverish and has been just kinda hanging out a lot more than usual. Franky has a hoarse cough and has been congested, but no fever. This last week has really taken its toll, that's for sure. We lost Dahlia on the 7th, the one-year anniversary of my baby brother passing away was the 8th and the one-year anniversary of my grandfather passing was the 9th. It's been an emotional couple of days to say the least.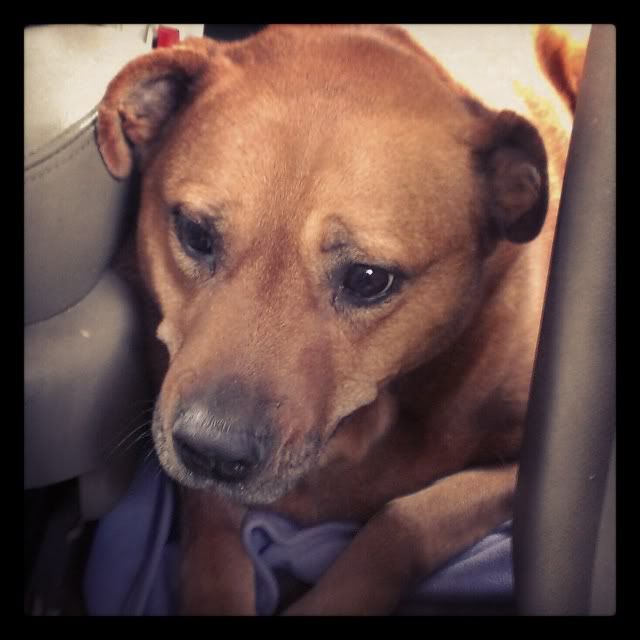 Dahlia was an incredible dog, the best I've ever known. She was amazing with adults and kids but she did not like other animals. She went after Bear a few times, so to say he wasn't her biggest fan isn't an understatement. He seems content to have more space to roam around and we've been trying to spend more time with him than usual so he's not lonely. We're hoping our goals for this year pan out the way we'd like them to so we can get somewhat back to normal.

We are taking him in this week because as of next month, he'll be due for all of his vaccinations again. And I also want to have his vet check out a lump I found under his armpit. It's been there forever, probably three years, but seems to slowly be getting bigger. It doesn't hurt him and it's really squishy. The last time we had it checked out his vet said that large fatty cysts or tissue are not uncommon in Bear's breed and that unless it was causing issues, we could leave it alone. I also need to groom him again, but with my belly as big as it is, I may have to take him to my cousin because she's a professional groomer and has a whole grooming station set up in her house. With my big belly, it's just not comfortable to get down and try to do it anymore.
I asked my husband, who had a dog from about age 2 until about 14, how long it would be before I would stop being so sad about losing Dahlia. How long before I would stop missing her so much. He said, "I'm still sad about Coco and still miss her." I'll be honest, that was like a dagger to the heart. I hate death in every aspect of it. Its permanency. Its finality. I hate it.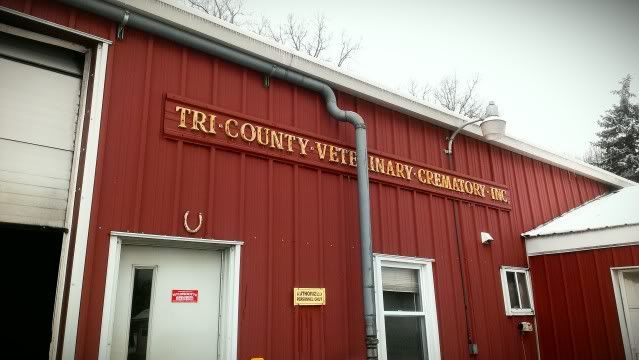 The night Dahlia died, I sat with her for a long, long time, rubbing her ears and belly the way she liked. And then even after the kids were in bed, Ry and I kept checking on her, hoping by some miracle that she would be breathing again. She looked so peaceful when we dropped her off at the cemetery, like she was sleeping. She looked like a puppy when she slept, always with her paws in front of her nose.

I'm hoping we get the call to pick Dali's ashes up soon so we can bring her home and have some kind of closure. This all feels so unreal and I can't see us moving forward until we pick her up. I would have loved to have buried her and been able to visit her because something about cremation just makes me sad, but without that option, I'm grateful that we at least get to keep her ashes.
I'm sorry for being so down lately, but I just miss her. Do you believe dogs go to heaven? I really hope they do.