Here's the star of our team and her beautiful mom: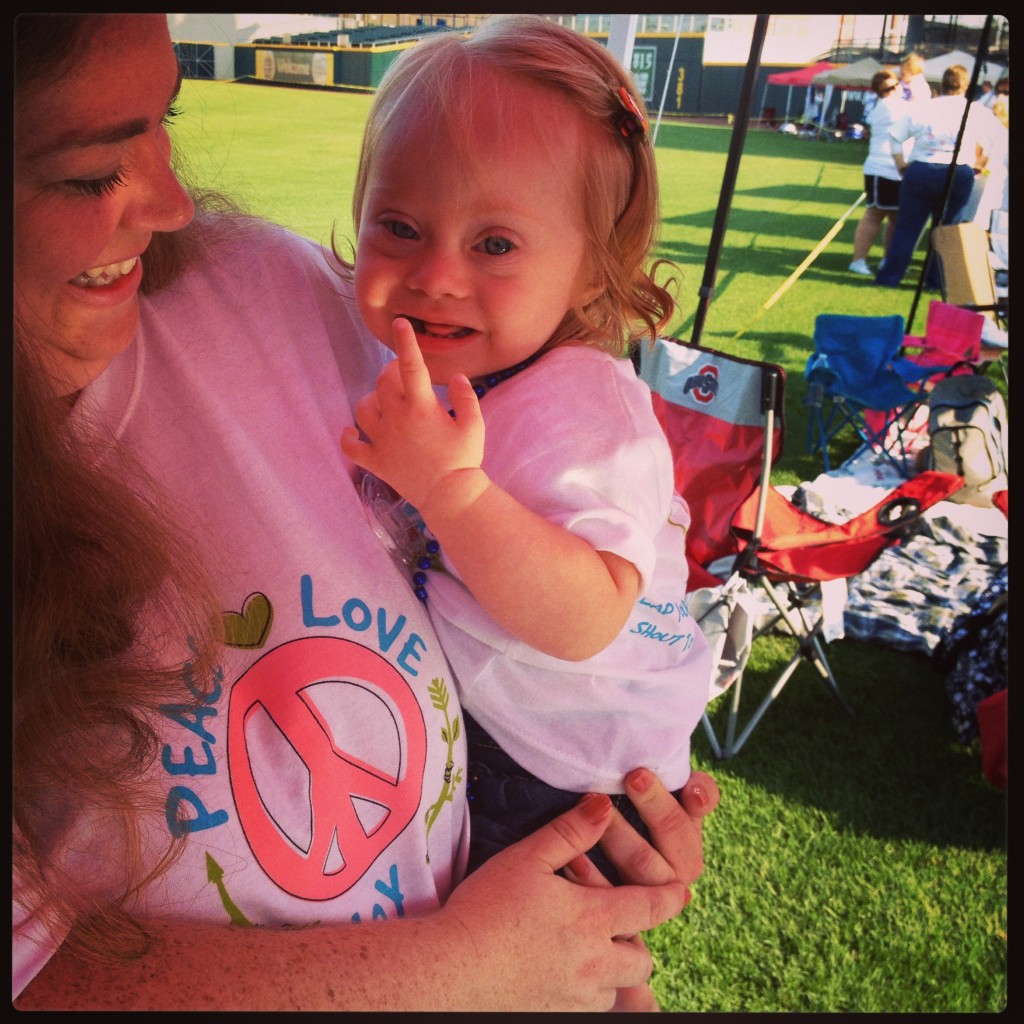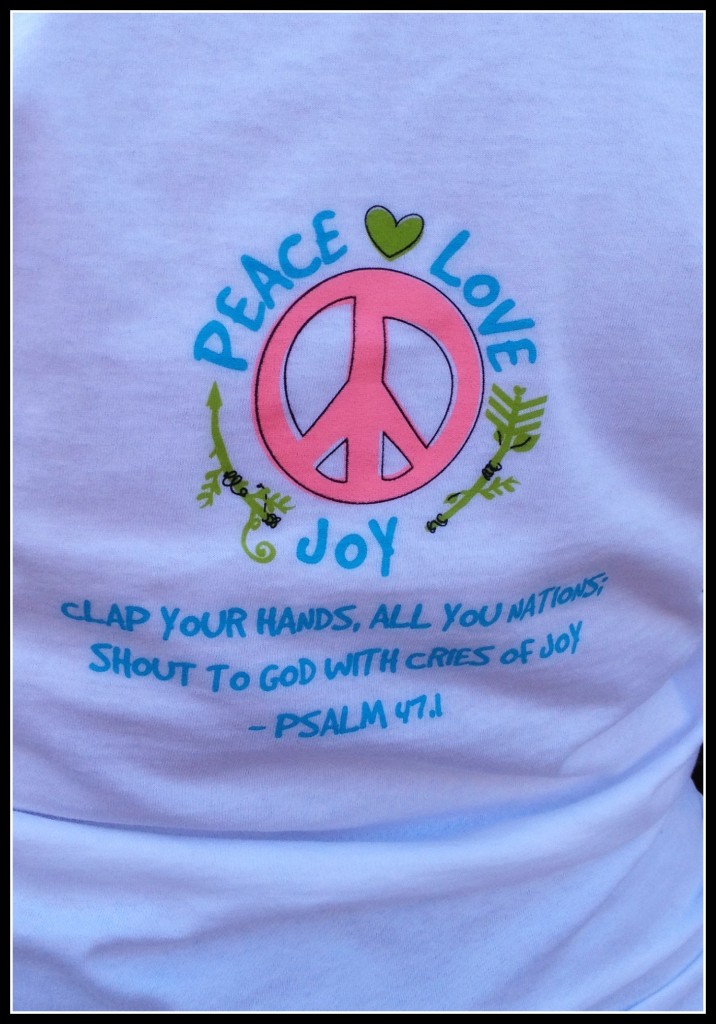 Out sweet team t-shirts!
Buddy Walk buddies! I have known Joy and Jay's dad, Paul, since KINDERGARTEN!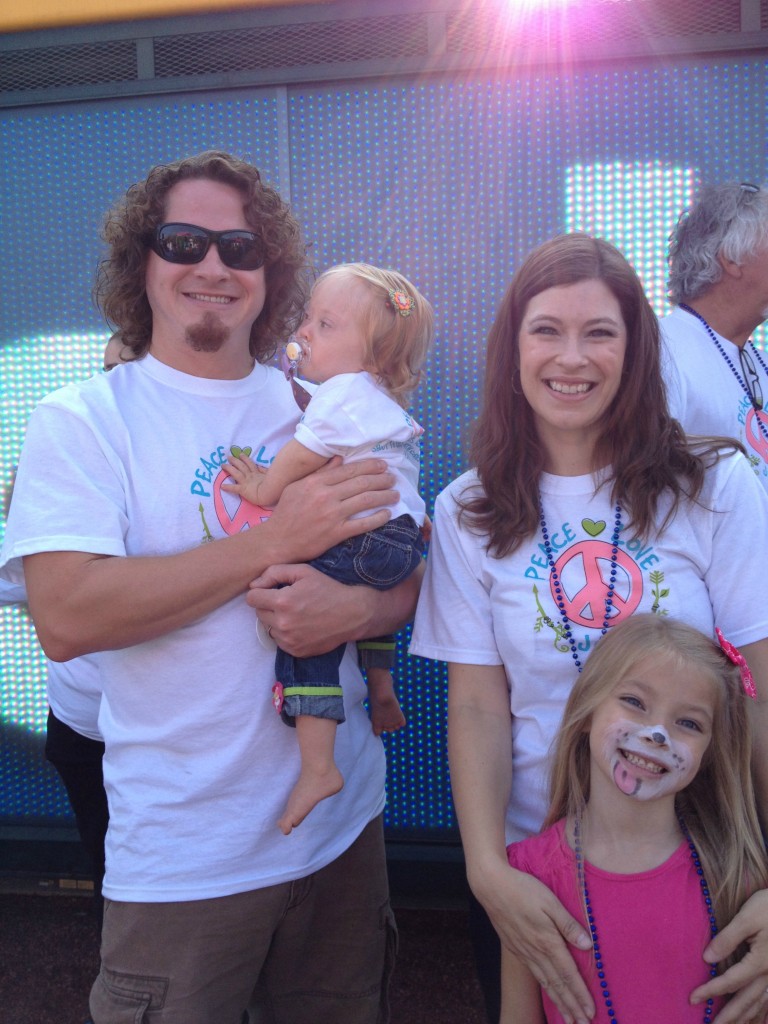 Can you see my halo?

As we set off on our walk, Joy got very protective of her special wheels!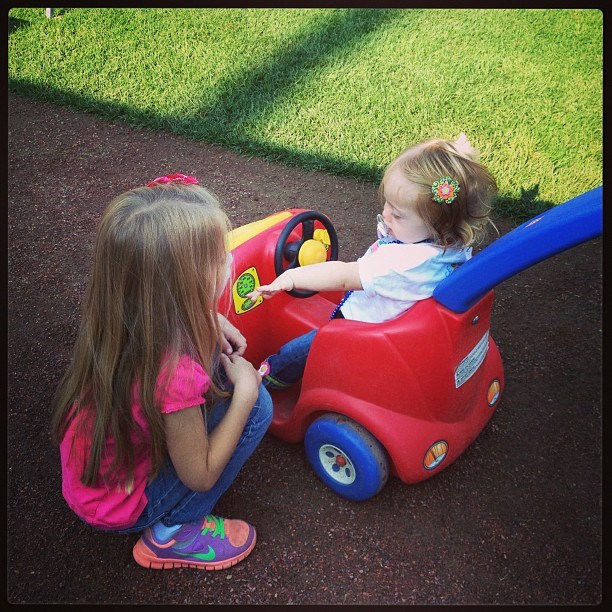 The walk was awesome – it was so great to see ALL those people coming out in support of their friends and family members with Down syndrome.  My favorite part was at the start when a few dozen college baseball and basketball players from the University of Dayton formed a tunnel for kids to run through and get high-fives. The joy those special kids were feeling as they were cheered on – wow! To watch it was priceless! I am very thankful to those college kids for coming out and helping some people with Down syndrome feel really COOL.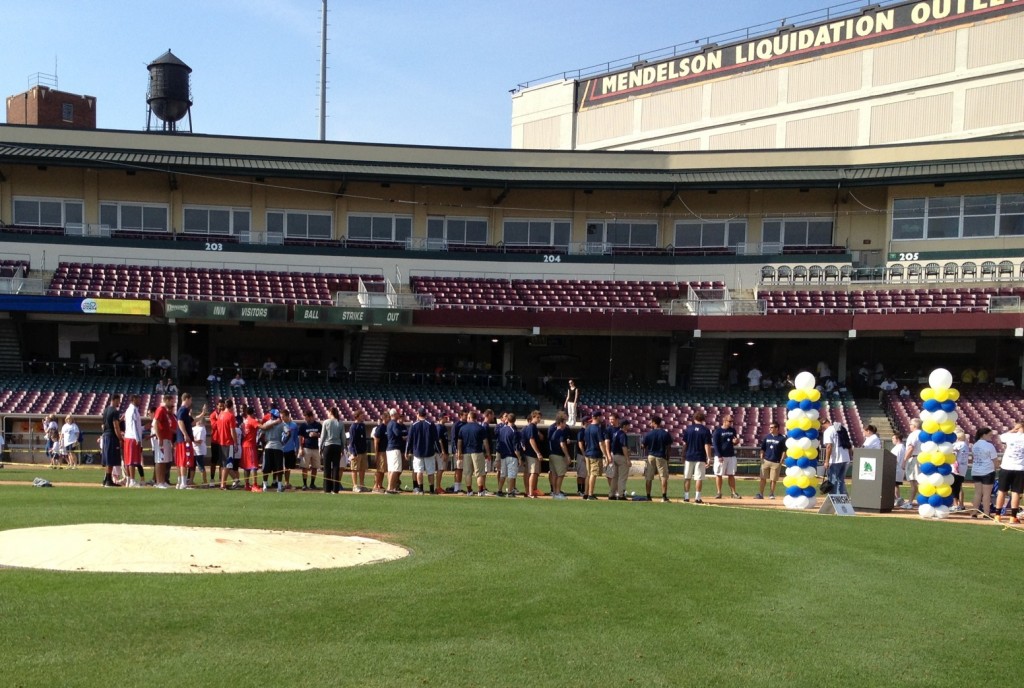 (My big fail of the walk was forgetting to bring my good camera to get pics. Grr.) All in all, it was a beautiful event. And I was reminded again that people with Down syndrome are just like us. They have an extra chromosome but they've got two arms, two legs, and a want to live happy, full lives chock with good relationships, fun experiences, hard work, achievement, disappointments, ups, downs, good, bad, adventures and everyday normal. After the fair Monday and again on Saturday, my husband, who has a soft spot for little girls as many daddies do, said, "Man, Joy is just so beautiful. She is just such a pretty little girl." He didn't say, "She's so beautiful for a child with Down syndrome." Because she's just beautiful.  Beautiful, period. Just like any child (except for you know, she's exceptionally beautiful. Not that I'm biased) you might see who takes your breath away. I think her life is going to be filled with a lot of "She's so ________!" Period. Exclamation point! I'm very happy to be one of the friends and family who will support her on her way. Thanks again everyone who supported our efforts in raising funds for our friends in the Dayton area with Down syndrome. It matters!