…or go pantless…just having a snack and watchin' the ladies.
Finally! I got out of those restrictive swimming clothes!
I love how easy they are to to take off when he's had enough swimming for the day. The tear-away sides make removal extra-quick!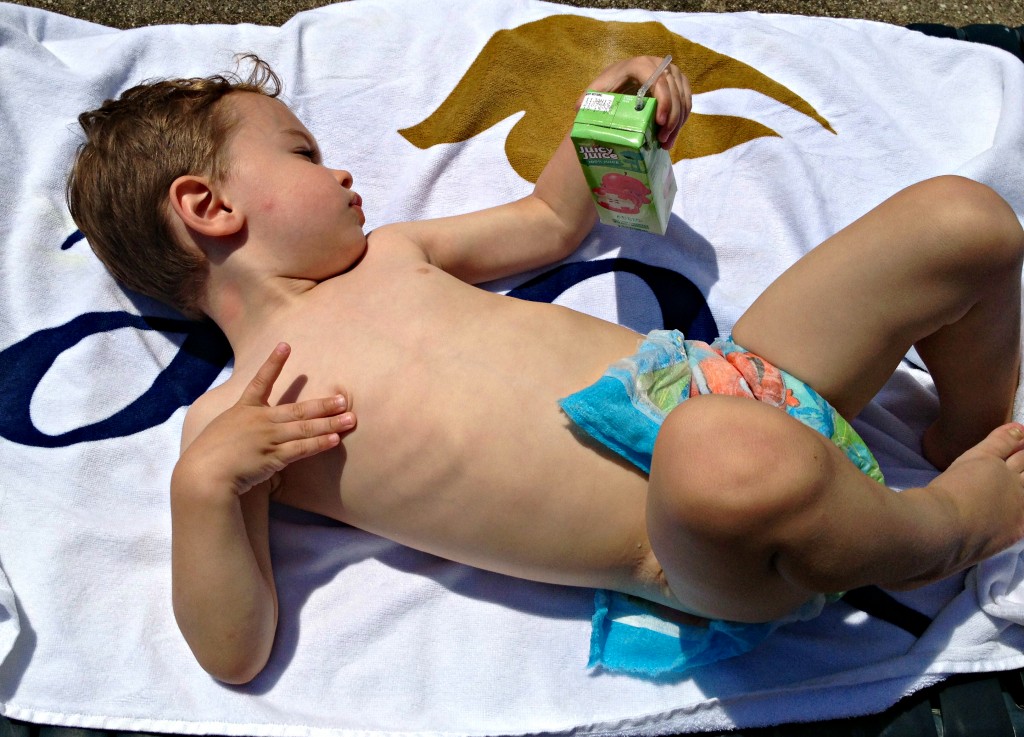 He's worn out at the end of every pool day. Being so cute at the pool is hard work!
Huggies Little Swimmers are the swim diaper solution that works for us! So far this summer they've already been to the water park, the splash park, and the pool, and next month they are hitting the beach! We can't wait!
We love our Little Swimmers! Where will you take your baby in them this summer?