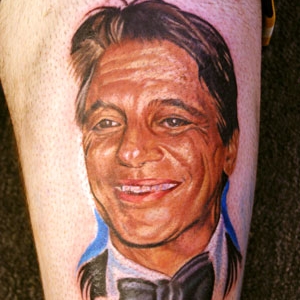 Who's the Boss? It's not this tattoo.

and this:

Do. NOT. DO IT.

And though I still bottom line, do NOT approve, if you absolutely MUST get a tattoo of a celebrity's face on your bod, at least pick something we can all enjoy: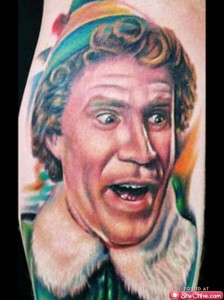 Buddy the Elf, what's your favorite color?
Remember people, think before you ink!
Your homework for this Life Klass: don't get a tattoo that contains expletives, lover's names, or other people's faces.  Engaging in any of these actions will result in you failing Life Klass and getting sent straight to hell.  Seriously, I checked. You should probably trust me on this one.
Go forth and be Klassy!