This is so Sophie, and I love it!  I'm glad my darling girl has inherited some of her mother's um…self-confidence. I also love the list she wrote about me. "Top Then Reasons I Love My Mom".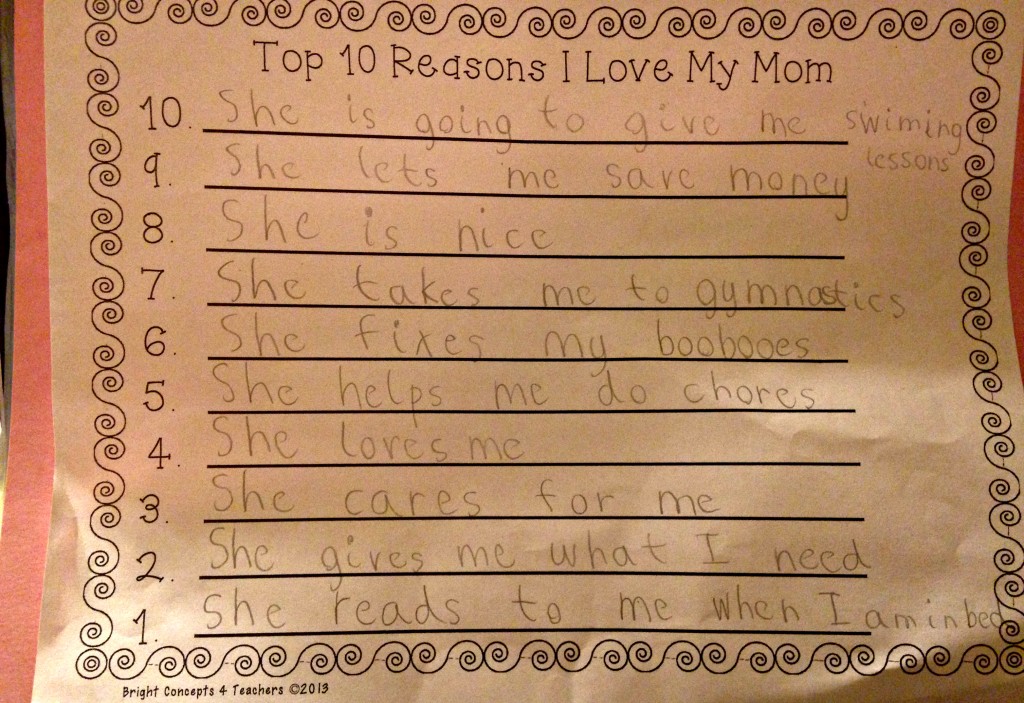 You will notice that Sophie's list doesn't say anything about how perfect my makeup looks every day or how FUN I am. *Ahem*.
But, she seems pretty cool with me covering the basics. I think she's figuring out that love is in the little things. And even though she didn't say as much, I'm pretty sure Sophie thinks I'm the World's Okayest Mom.
And I am honored. I'd be more honored, though, if the title came with a sash.
What did your little darlings make YOU for Mother's Day?