Take Your Parents to Lunch Day is a day where parents can not only eat lunch with their kids at school, but a chance for them to learn about what goes into making their kids' school lunch healthy, and it's a great chance for them to talk to their kids about healthy eating habits at every meal. It's also the perfect time for parents to ask questions and learn from their kids' school lunch providers and take time to learn about the government standards for school lunches (which underwent big changes in 2012).
Yesterday, Cincinnati public schools participated in National Take Your Parents to Lunch Day in every single one of their elementary schools. Parents from all over the district got the chance to spend some time with their kids and with the people who work to give them a healthy lunch each school day. But it wasn't just about the food – these families also got the chance to talk to each other and to school officials about what goes into a healthy school lunch and why it's important to make healthy choices in every meal of the day, and snacks, too!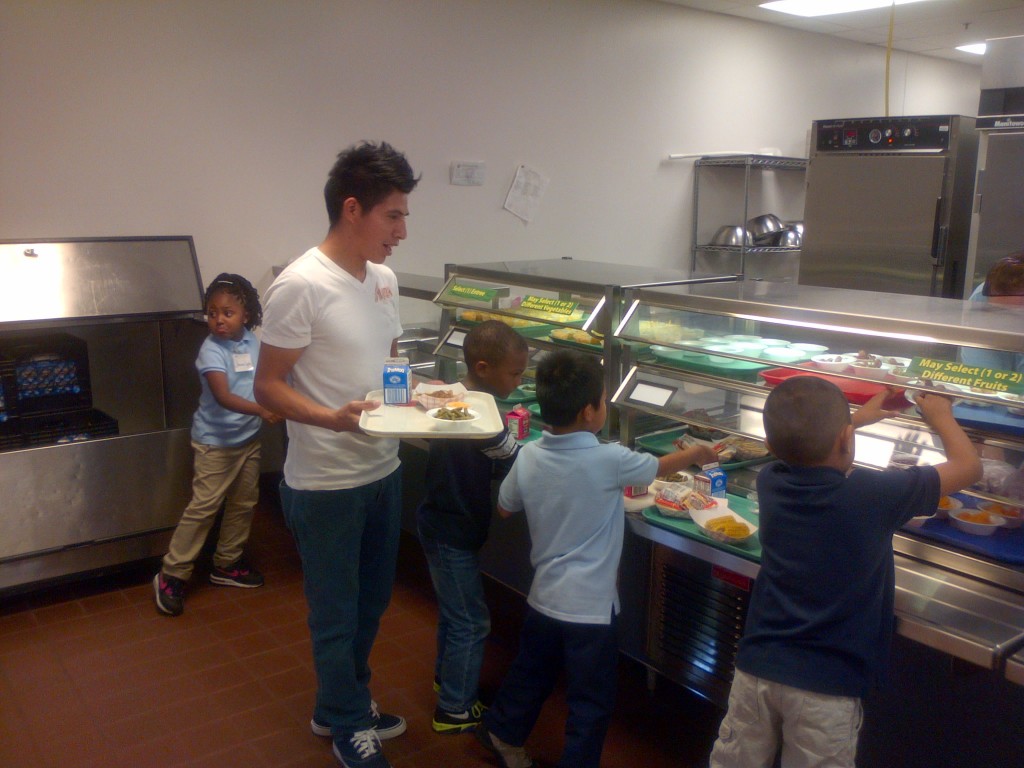 Roberts Academy Elementary in Cincinnati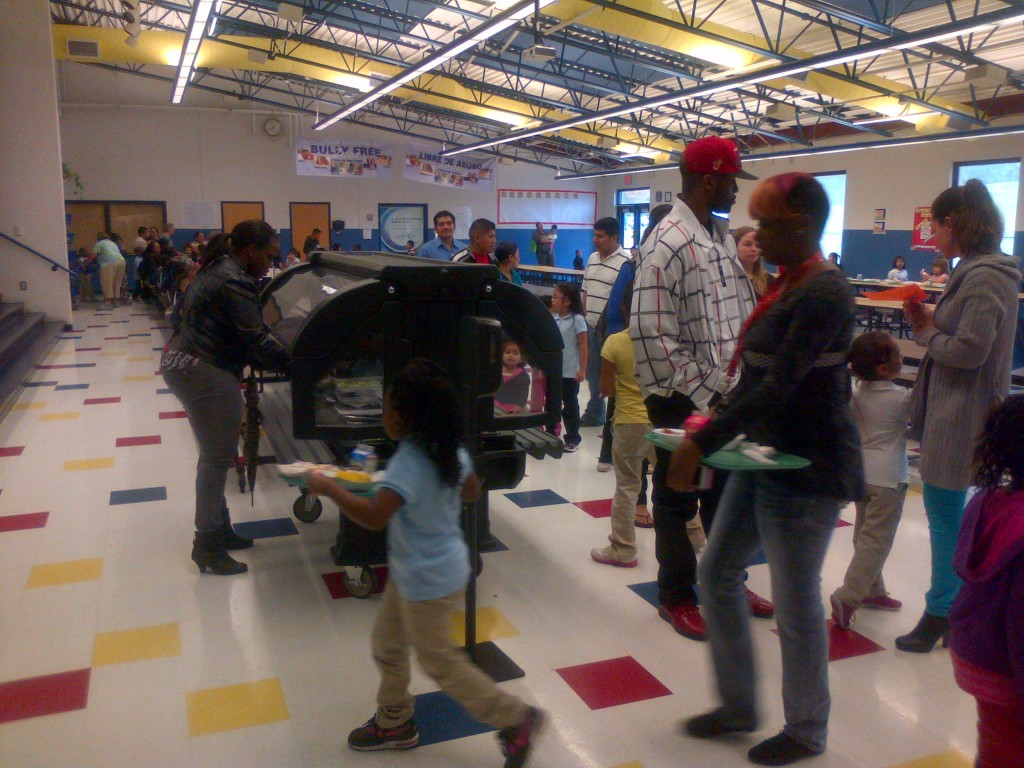 More parents checking out lunch at Roberts Academy Elementary
Even if your child's school isn't hosting a Take Your Parents to Lunch Day, it's still important for you to be informed about what's going into their lunches and why. Do you have questions? There's an awesome Lunch Day Toolkit you can download at MyHealthySchool.com . It's packed full of information on what the requirements are for a healthy school meal, and has great conversation starters to facilitate dialogue between you and your school's food service provider. And since your food service provider isn't the only one you need to talk to about healthy eating, there are conversation starters for you and your kiddos, too.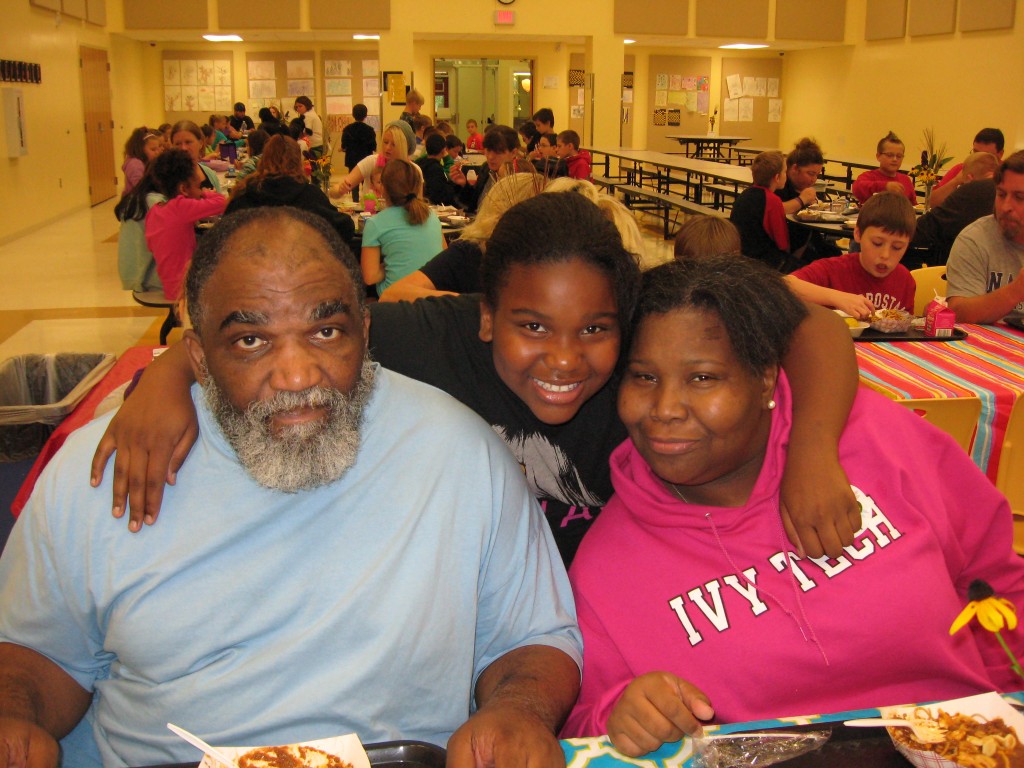 A fun family lunch at Salyer Park Elementary
If you want your school to host a Take Your Parents to Lunch Day next year, check out these great tips for getting your school involved!
Did your kids school participate in Take Your Parents to Lunch Day? What are your biggest concerns about the lunches they are served at school, and have you talked to school officials about them? I'd love to hear your experiences in the comment.