All fixed and setting!
After 30 minutes, the hair clips were totally set and fixed. It's been about 3 weeks since I fixed them, Sophie's worn them each a couple of times, and they are all still in perfect shape. Yay!
Good as new!
For my next trick, I decided to attempt to fix Sophie's very favorite board game – the one I had previously tried (and failed) to fix with cheap-o super glue. It totally did not work at all on the board game but it DID totally glue my fingers together because it was such a mess to apply! This game is special to me because it's the s econd game she ever really loved and was instrumental in her s peech therapy progress . So I really wanted to see it fixed up and play-able again.
I decide to fix it on video for you so you could actually SEE how quick and easy it was to do with LocTite's Extra Time Control Super Glue ! Check it out!
I know in the video I said I'd let the game sit for 20 minutes, but I got a little impatient, sooo…these pictures were taken only FIVE minutes later!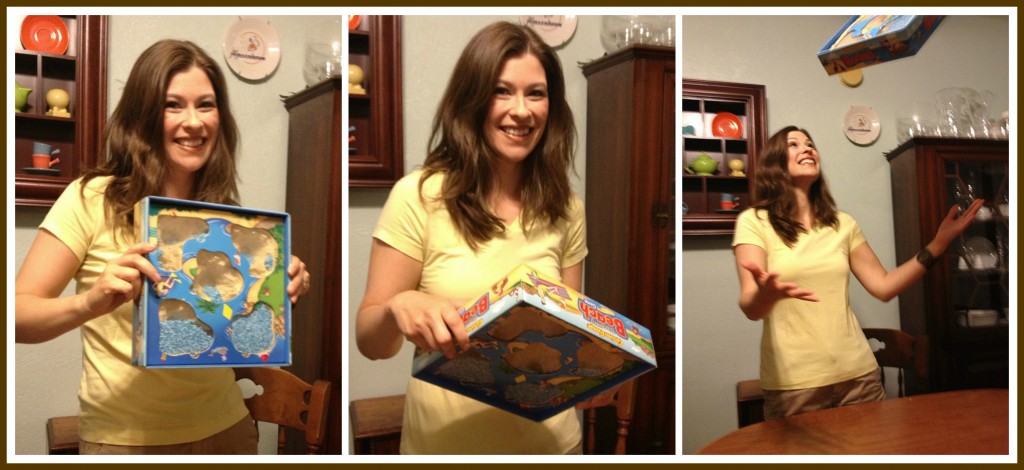 Sophie was THA-RILLED when she came down to breakfast the next morning and found her fixed game sitting at her place!
Happy girl, ready to play!
I have to say my experience with LocTite was more than…wait for it…SUPER. It was awesome! Definitely the most successful super glue experience I've ever had.  I love that I could just exactly the right type for the specific projects I was working on, and I love how EASY it was to apply. No drips, spills, messes, or mishaps.
In short, LocTite is Jenny-proof! Next time you've got something you REALLY need to fix, don't waste your time or money on anythign else. Pick up some LocTite!
Thanks for the fix (and all the future fixes!), LocTite, and thanks for supporting Mommin' It Up!