I'm SURE you are going to want to try Yoplait Fruitful, so I'll get you started off with a coupon! Click here to download a coupon for 30 cents off one cup. It's on the right-hand side of the page – click where it says "enjoy with a coupon".
Jonah, my little gluten-free toddler buddy, loves Yoplait Fruitful too! He eats yogurt for lunch and snack every day, and I like getting him this big serving of fruit in there as well.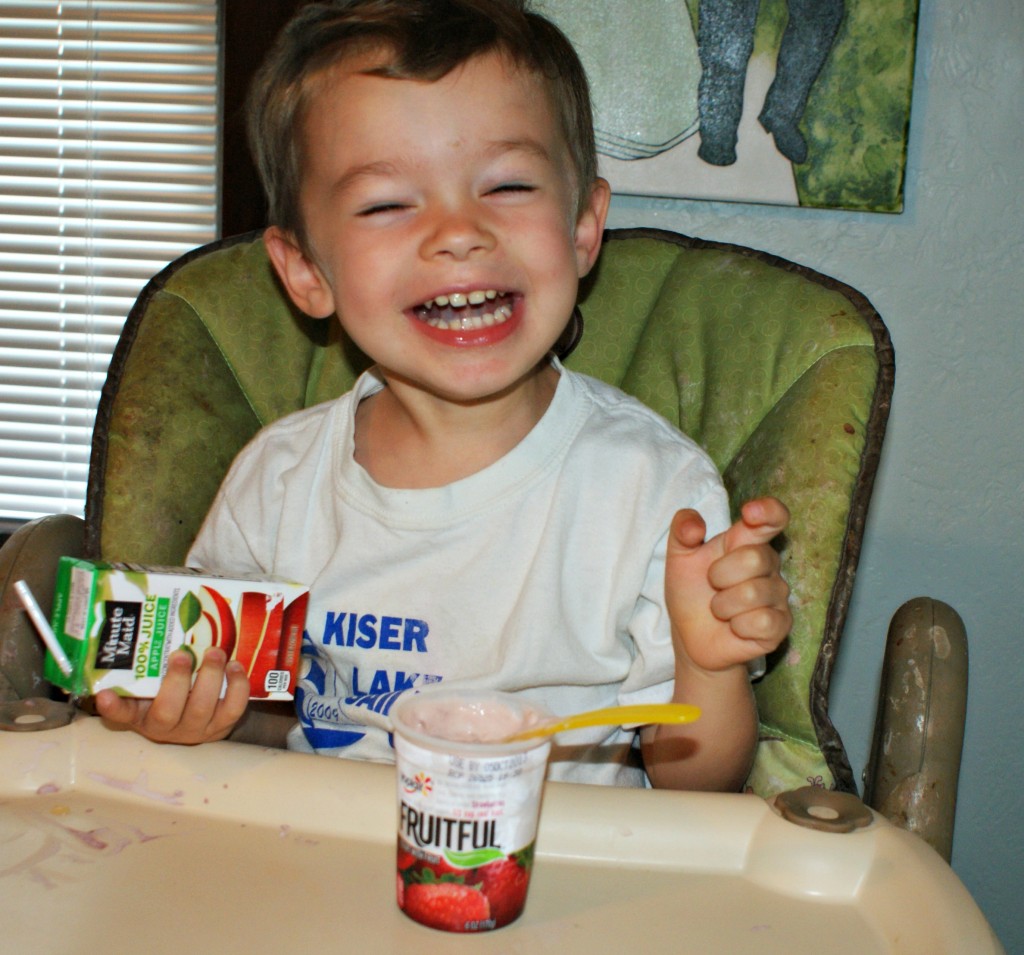 Excited! About! Yogurt!
I may not be a super-spy like my yogurt-loving buddy from Burn Notice, but at least I've added a little thrill to my yogurt routine with Fruitful. They are dee-flipping-licious! Long Love Fruit! Go getcha some, and don't forget to download your coupon here  first.
So, are you headed to the store with your coupon? How do you like your yogurt?