Here's the serious randomness.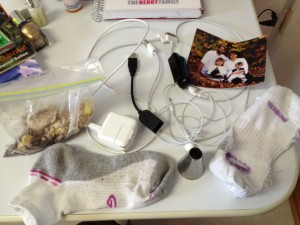 A family picture from 5 years ago, two iPhone cords, earbuds, some other random cord, a Fitbit that doesn't work, two mis-matched socks (?), a bag of crumbled up cookies, and an icing tip. Because you never know when you're going to have a cupcake decorating emergency.
And finally – the crap.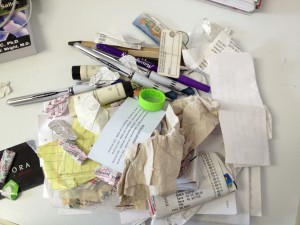 Pens, gum wrappers, grocery lists, receipts, a crumpled up napkin, and who knows what else.
It's no wonder I can never find my damn car keys.
What's in YOUR purse?