So every other year it is.
Last year was Lorelai's turn.
Huge fail on my part.
If you recall, Elisabeth had been in immense pain and I left a day or so after Lorelai's birthday to take her to a hospital in Salt Lake City. Needless to say, Lorelai's party never happened.
Fast forward to a few weeks ago. Lorelai says to Donald, "Dad, am I ever going to have my birthday party?" Oops. Kids don't forget these things. So...a party was planned. Instead of handing out birthday invites, we planned a summer pool party. Some friends of our have a fantastic pool in their backyard and generously let us invite some 15 or so girls to their home.
So with no further ado, I present you with Lorelai's un-birthday party: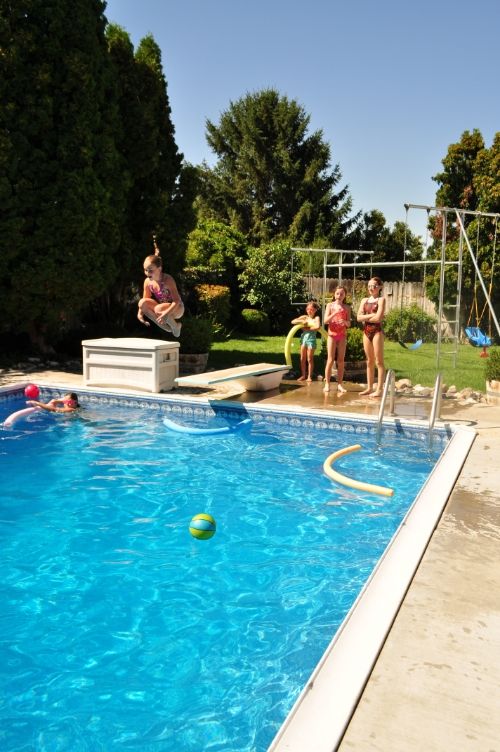 Even though we told everyone that gifts weren't necessary, Lorelai ended up with a huge pile of presents. She was thrilled!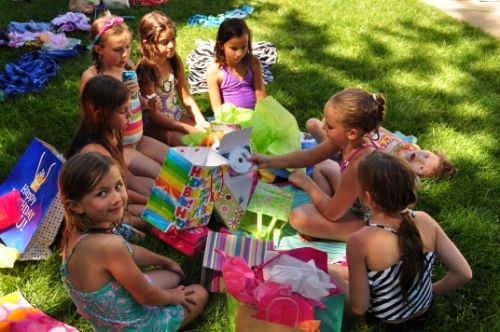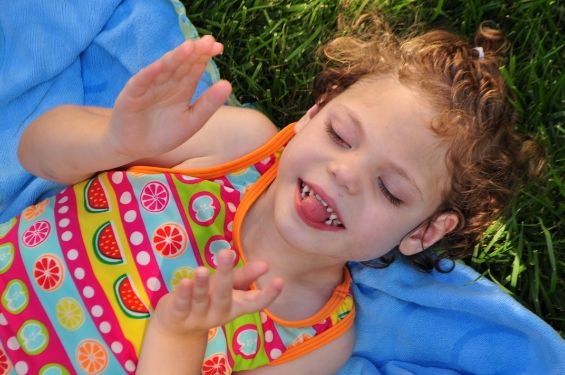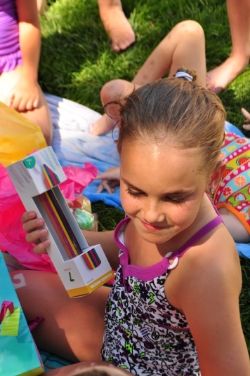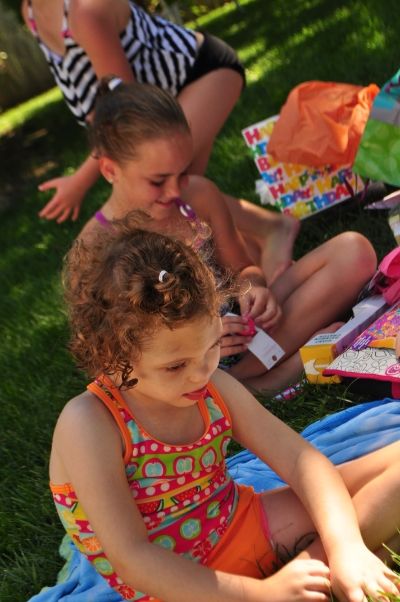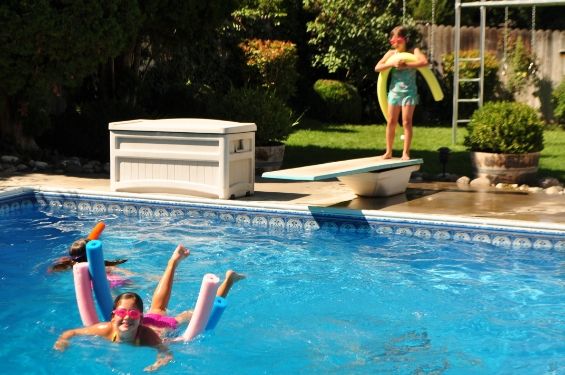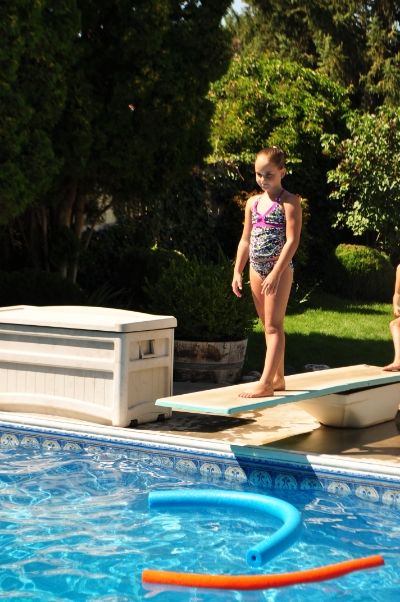 A very, merry un-birthday, 
to you!!