Just a few of her closest pals…
The party was awesome. Sophie has some really sweet friends! After it was over we headed back home to celebrate with our family.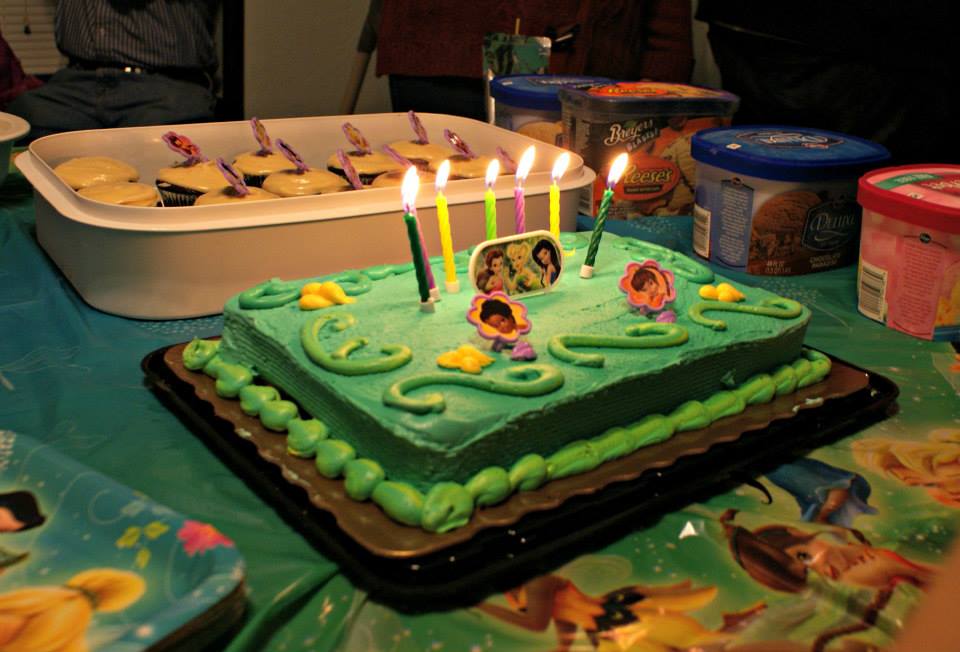 Slacker mom WIN: I ordered these Disney Fairies decorations from Amazon, and on Friday afternoon went to Kroger and found a cake that just happened to be decorated to match. WOOT! I did make the gluten-free cupcakes w/ caramel icing for us G-free folks.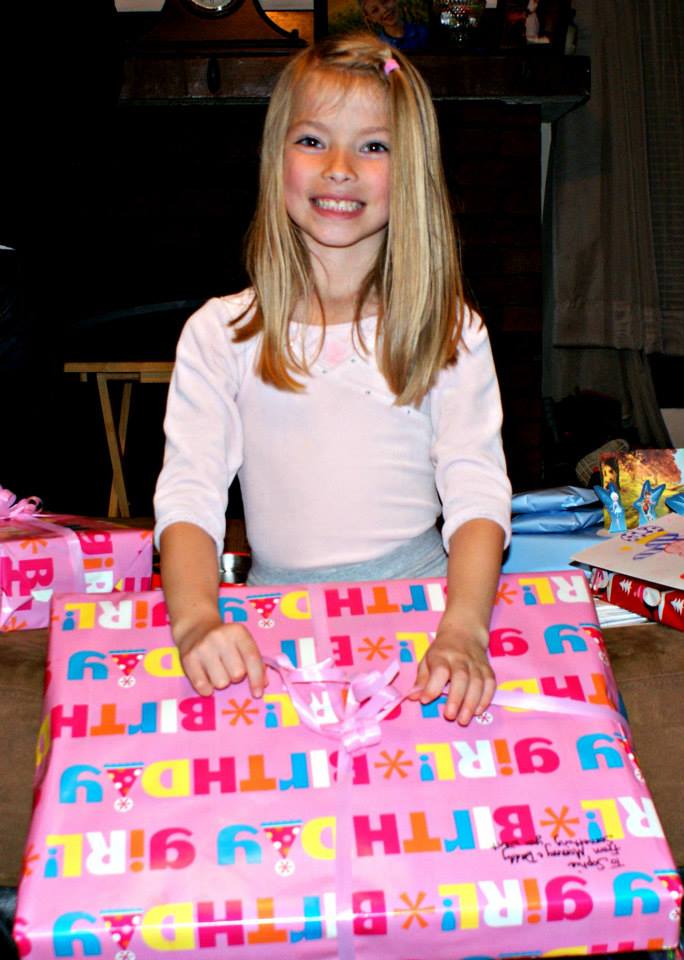 I must say I enjoyed every minute of celebrating my Sophie. She is truly the daughter of my dreams. The night before her birthday, when I was tucking her in to bed for the last time as a 6-year-old, I said, "I'm so proud to be your mommy." And she said, "I love being your daughter." and then she burst into song: "I love you mommy, oh yes I do, I don't love anyone as much as you…" It was so sweet and made me a little misty-eyed.
Sophie has definitely proven to me in her seven years that she can accomplish just about anything she wants to if she works hard. Her sweetness to others brings me so much joy. I love the way she loves and cares for her friends, and I am so proud of the young lady she is becoming.
Happy birthday, Sophie Diane! I love you with all my heart!