who is a saint, for real)stayed with the kids so Ry could come with me, which I was really grateful for. A lot of times I can't really make out what's on the ultrasound screen, but Ry is excellent at being able to tell what everything is and what they're looking at.

I'll be meeting with this doc once a month for the rest of the pregnancy to have a growth scan done to make sure Harrison isnt getting too big because of the gestational diabetes. She'll also be the one I'll be sending all of my blood sugar test logs to to make sure I'm on track with everything. I didn't have to meet with her when I was pregnant with Marija because my midwife kept track of my logs and sent me for the growth scans. This time around rather than me sending my logs to one person and then having my scans with another, I'll be seeing the same doc for everything, which is really convenient. Plus, I wasn't high risk last time, so I think they're being extra careful that nothing falls through the cracks.

I'm getting a fancy pants new glucometer because my insurance covers it. I still use the one my in-law's gave me when I was pregnant with Marija and I love it, but the one they're sending me in the mail has options for testing on my palms and forearms too so I can give my fingertips a break every now and then.
 

I met with the high risk OB for my first growth scan yesterday. My MIL (

Everything looked really good and Harrison is measuring exactly where he should be, right in the average range or 50th percentile for everything, which is excellent news. He is measuring around 2 lbs 12 oz and Dr. M said if he continues growing at his current rate, I can expect to be delivering around a 7 lb 3 oz baby. With planning for another vaginal birth, I'll take it!


We have another scan in a month and as long as I can keep controlling my blood sugar with diet alone, then I won't have to be put on insulin. My memories of what I could or couldn't eat when I was pregnant with Marija are still fresh, so it's been easy jumping back into it. For the most part, my blood sugar is always on the low side when it's time to test, which is better than it being high. The only times its been high is when I've overdone it on the carbs (oops to the churro I shared with the kids the other day, haha). Truthfully, the crappy was I feel after a blood sugar spike then crash after I cheat on the carbs makes it worth avoiding altogether, so it hasn't been hard to stay on track.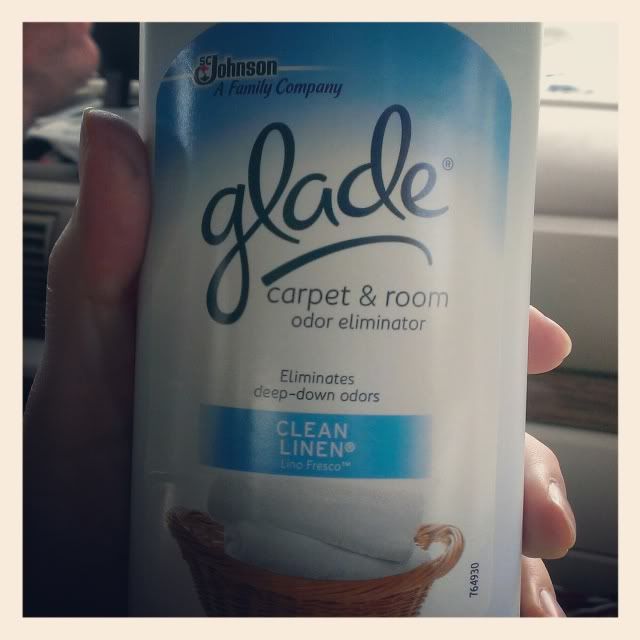 The smell of this stuff reminds me of being hugely pregnant with Marija and of living across the hall from my dad. It definitely brings back good memories. I picked some up to see if I'd crave the smell as much as I did with Marija and I do, although not as strongly this time around. Now I like the smell but don't feel like I need to be huffing it, lol. It's trippy, I used it in our van when we vacuumed it out and in our room before vacuuming and now whenever I get into the van or walk into our room I'm immediately taken back to being in the apartment, standing in the hallway breathing in the smell of this stuff right after vacuuming. Crazy how certain smells trigger certain memories, huh? More than this smell, lately I've been craving the smell of Dial Gold soap and have been spending extra time sudsing up in the shower just to keep smelling it. And I won't lie, I totally have an open bar of it sitting in a dresser just so I can sniff it whenever I need a fix, haha.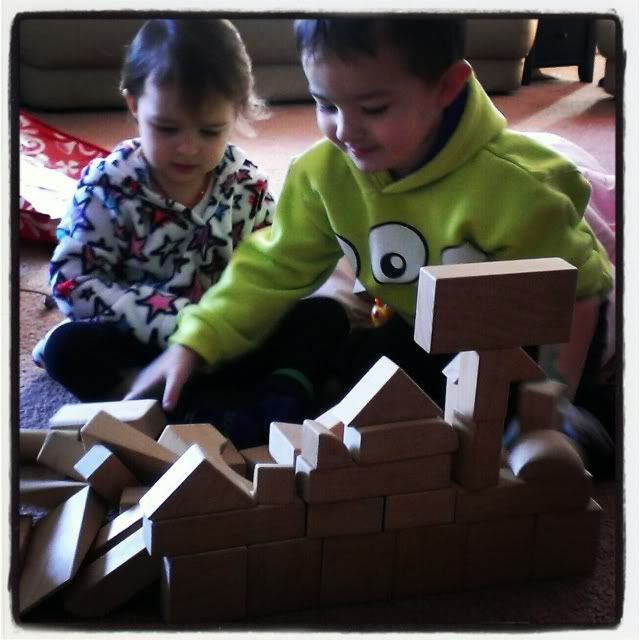 I'm definitely in the beginning stages of the most uncomfortable part of pregnancy. I get BH contractions really strongly if I don't take it easy or if I try to do too much. Bending is getting uncomfortable and trying to do anything that requires maneuvering around the belly is uncomfortable and sometimes painful. The kids have their moments where they bicker and fight but for the most part, they have been really content to sit and color or paint with me. Franky really likes cutting shapes out of construction paper and gluing the pieces to different colored sheets. When Ry gets home, many times I'll take one kid or the other upstairs with me if I have stuff to do that way they get a break from each other and also get one-on-one time with each of their parents. So far, it's been a nice switch-up.   Well, I'm off to munch on crushed ice. Be back soon!