The Kraft Photo Booth app is FREE and available by downloading GoldRun from the app or Android store.  After you have downloaded GoldRun, just open it and click "campaigns" then choose Kraft Photo Booth!  Then you'll be on your way to taking silly pics with some of your favorite Kraft brands.  New brands are being added weekly, so keep using your app to see what's new!
Joshua was pumped to find this new brand this week: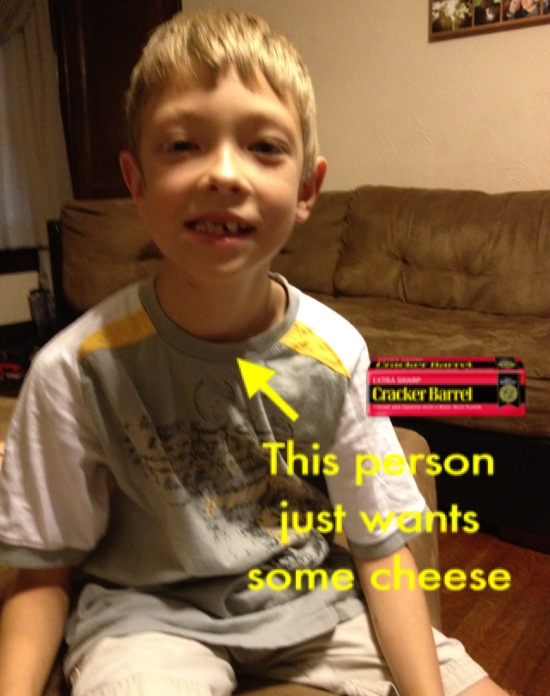 True story.
After you make your super-fun photos, you can tweet, Facebook, or email them right from the app to share your silliness with your friends and family.  It's so easy.
We're having fun with Kraft Photo Booth! What Kraft brand makes YOU say "cheese"?
____________________________
Kraft Photo Booth compensated me for this review with an iPad 3.   I about jumped out of my chair when they offered me this opportunity because I've been dying to provide an iPad for therapy to a special needs child in my community.  And now I can!!  All opinions about the app are my own.