Then, I saw this nice family shopping for guns together.  Because the family that hunts together…kills things. Together. (Just ask my hairy brother and his sons!)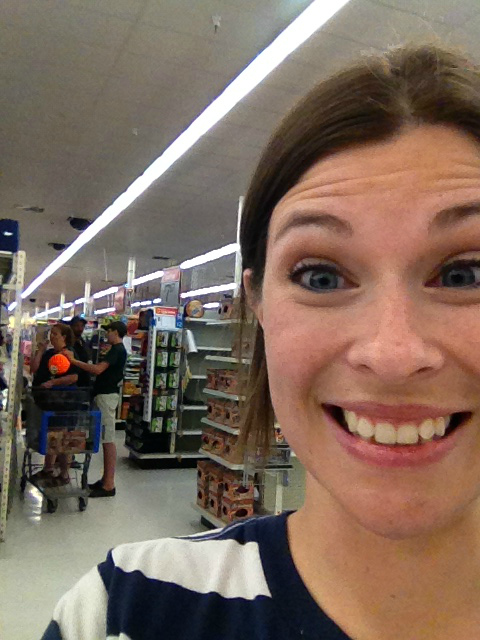 Clearly Walm@rt gives me crazy eyes.
Next, we saw a Walm@rt employee hard at work cleaning up a spill…
by squirting cleaner on the floor and pushing a rag around with his foot.  (You can just SEE me rolling my eyes, can't you?"
Also, that lady whose head is visible as she walks by him?  Was about 50 years old and had on a paper-think tank top and NO BRA.  I couldn't photobomb her because I would never traumatize anyone by perpetuating that image. And it was BAAAAAADDD.
After finding Joshua three outfits and some underwear, goggles for swimming and a few food items we needed, we headed to the checkout.  We tried to get the cheapest stuff possible, but we still ended up spending EIGHTY BUCKS!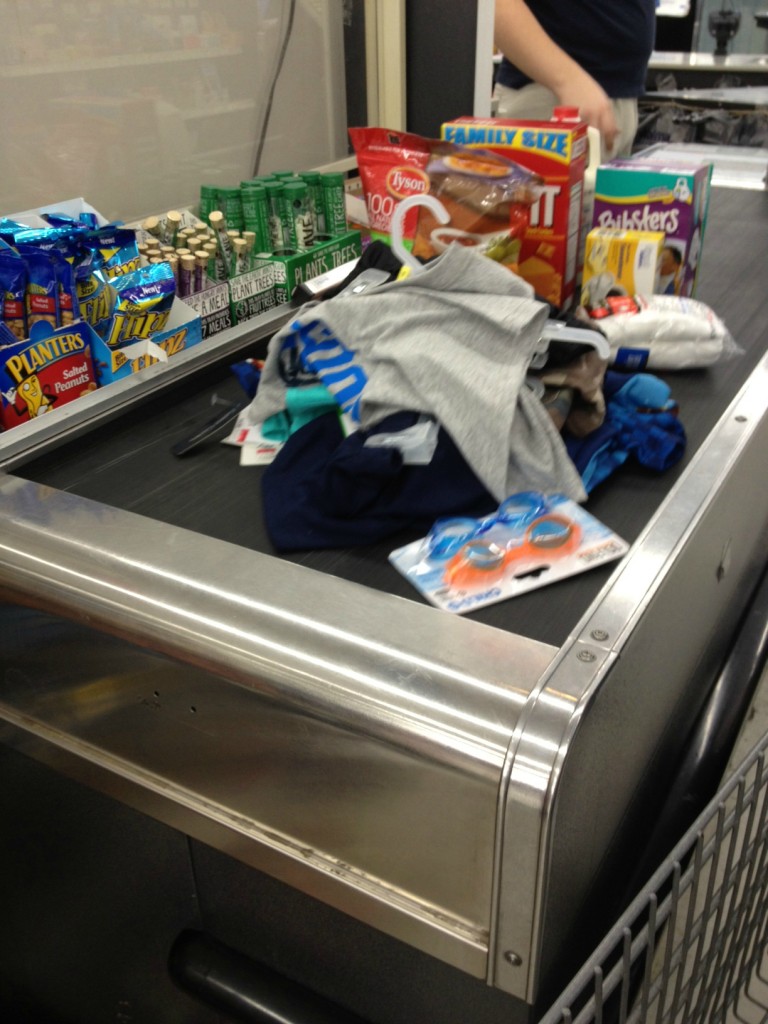 The price of forgetfulness. $80 worth of SHAME.

Low prices my @$$!! ROLL THIS BACK, Walm@rt!!

Ergh.  At least we were able to finally make it out to the parking lot. Something interesting about the parking lot of this particular Walm@rt is that you walk out the door and smack into an amazing view of the Blue Ridge Mountains. I mean, it's just gorgeous.  So, if you walk backwards into Walm@rt, you can hold off the pain a little bit longer.  However, when we exited the Walm@rt, our breathtaking view was assaulted by this: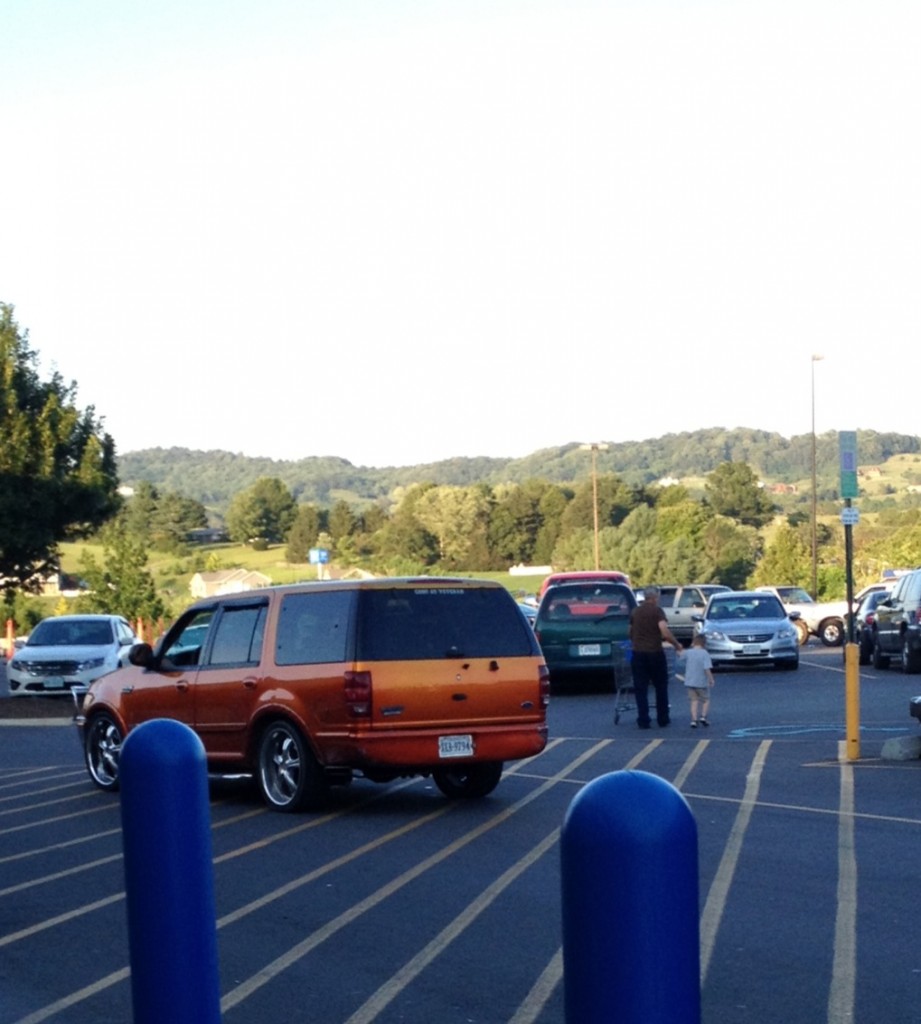 I don't know if I feel more sorry for the color orange or the Ford brand.
You can only imagine what kind of music was blaring from that monstrosity. As usual, the Walm@rt parking lot is a showplace for class and decorum!
Bobby and I let out sighs of relief and superiority when we were finally able to climb back into our minivan and head back up the Walm@rt-less mountain to my parents' house again. After discovering that the basketball shorts we bought Joshua were listed as "dazzle shorts" (really? DAZZLE SHORTS, Walm@rt?? I just bought my 8-year-old son DAZZLE SHORTS?) on the receipt, I'm pretty glad we won't have to go back until we make another epic parental fail next year (it's bound to happen!)