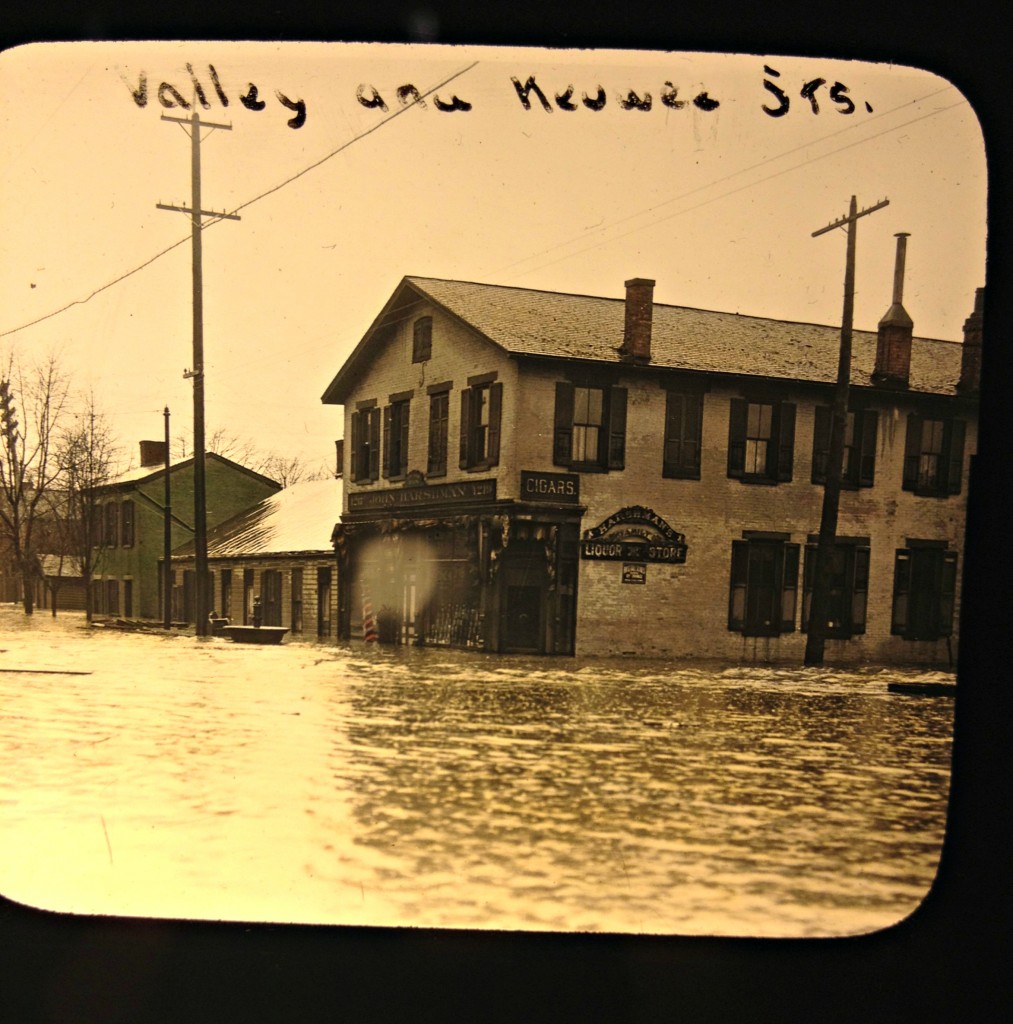 This is fairly close to where I live today. But my house is on high ground and wasn't built until 4 years after the flood.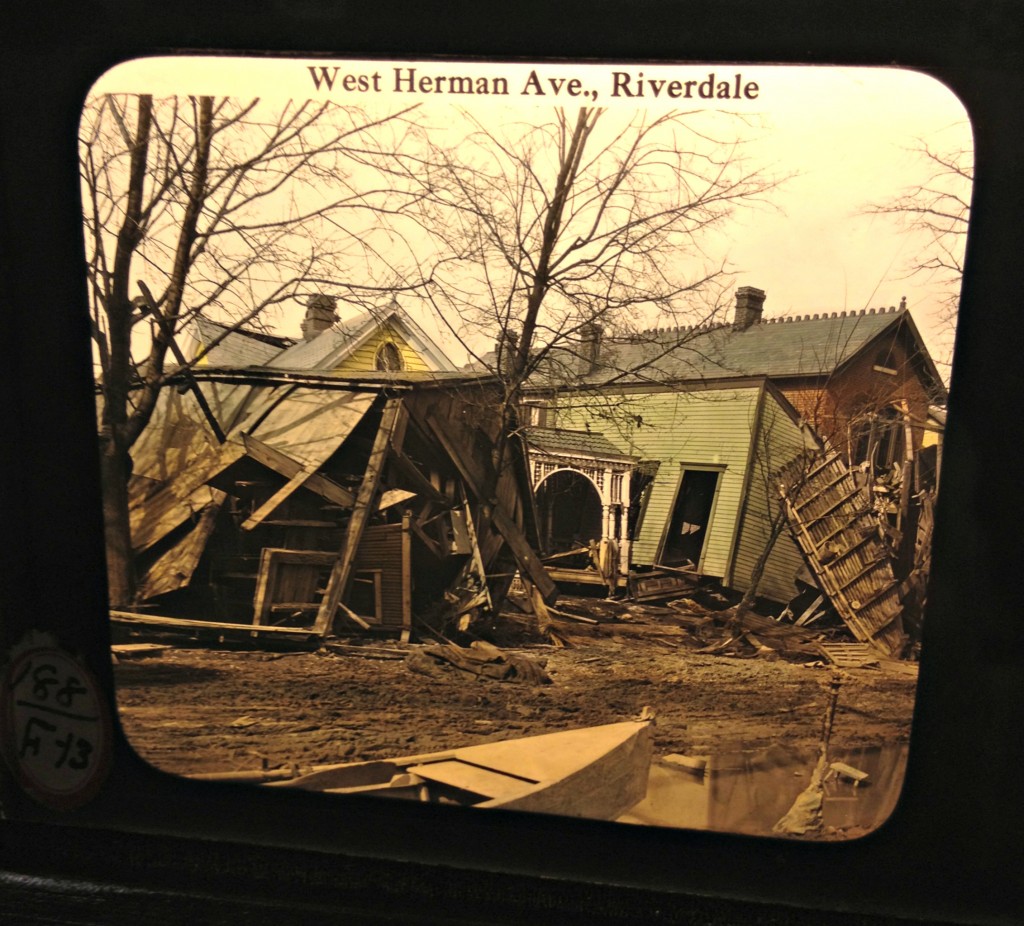 Aftermath: This neighborhood is just north of downtown, right on the river
Can you even imagine? I surely cannot.
The final part of the exhibit is called Riverbank: Exploring our River-Centered Development. This is an interactive display with images of the city's river development projects (some that happened, some that didn't) over the years. It was really interesting, especially for those of us who are proponents of downtown. But it wasn't nearly as eye-appealing as the other two components of the exhibit.
If you're in Dayton, I hope you will go see this exhibit! If you buy a ticket to the DAI's exhibit, you get 1/2 off the exhibit at Dayton History's Carillon park – which is going to be my next stop on my flood tour. I can't wait!
Oh, and happy anniversary to my husband of 13 years! Since they had a flood 100 years ago and we have a snow storm for today, I sure am glad we had beautiful weather in 2000! Love you, baby. In flood and in blizzard (and sunshine, too).