Photo:  
Some rights reserved
by 
BlatantNews.com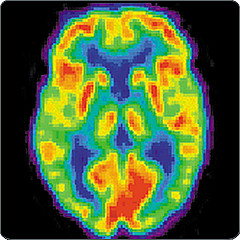 Neuroscience supports natural parenting
Last Thursday, I attended a conference on Teaching Children with Developmental Disabilities to Speak:  Current Research and Best Practices in San Francisco.  I was enthralled when Martha Burns, Ph.D spoke on neuroscience, as she supported my green mama rants.  From eating organic food to getting kids outside, I thought the neuroscientists had been reading this blog! (or more likely I am reading the neuroscientists).
I am thrilled to see science proving what natural parents know instinctually.  Here is a summary of what I learned from the conference that supports natural parenting with links to past Eco Child's Play posts on the subjects:
It's exciting to see that there is a scientific backing for natural parenting!