Food was ok, but not a place I would go for a second visit again because of the slow service.
THE MOVIES:
We had been going Johor Bahru, Malaysia for movies, simply because its more affordable for us for such entertainment. But the cinema at Batam, or Nagoya Hill for the matter, broke new low for movie ticket price! It costs only SGD$2.74 per ticket!!! *jaws dropped*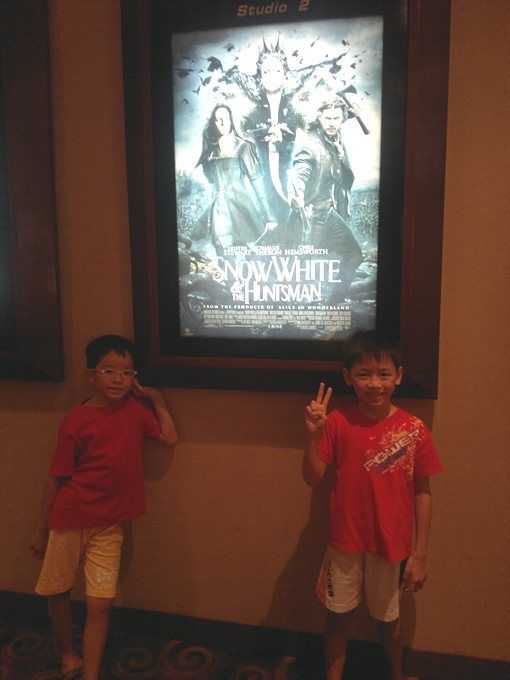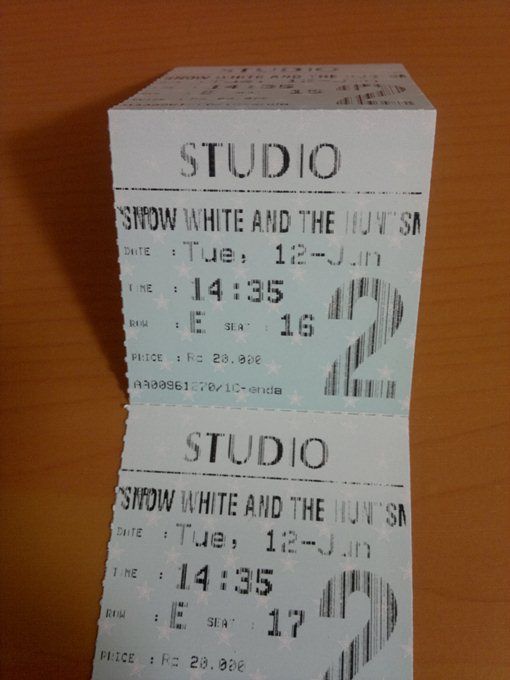 We wanted to watch two movies that day: "Snow White and the Huntsman" and "Madagascar 3″. But Binbin kept complaining that his eyes were tired and painful after our first movie, so we did not go for Madagascar 3. Thank goodness we had not bought the tickets yet. Then again, Keatkeat and I wanted to watch Madagascar 3 so much…. what a waste! *pout*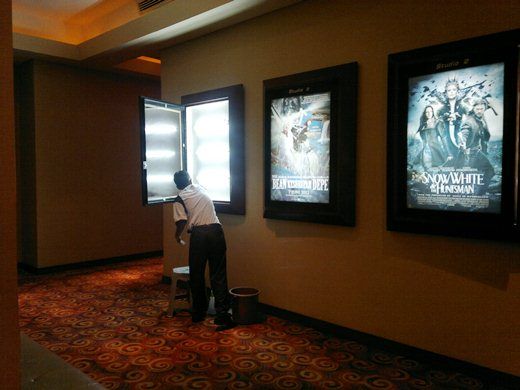 RARE SIGHT: Kids get to see how the movie posters are changed in the lightbox.
MORE PLAY:
We wanted to let the boys played in this yesterday, but forgot about the socks, because we wore flip-flops to Batam this year and we did not want to purchase socks from them. So today, we came back prepared with socks!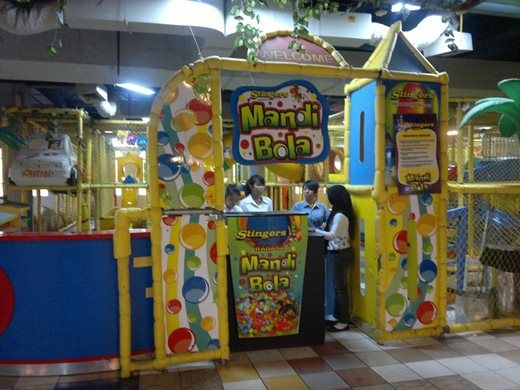 The kids went straight in after changing out of their flip-flops and into socks.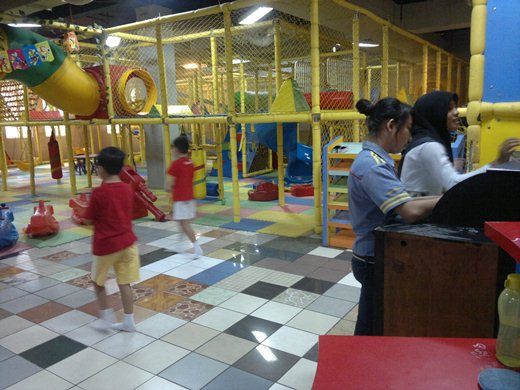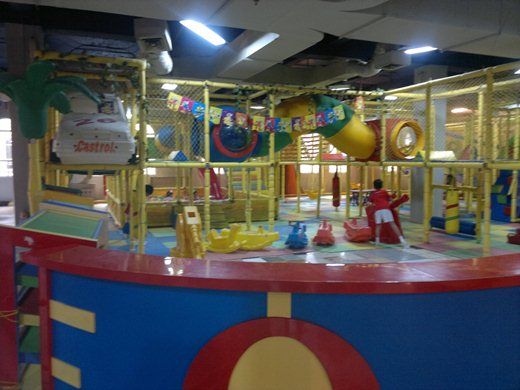 20,000 rupiah for 1 hour play! So worthed it! But my boys are a little too old for this already, so after 30mins, they started to feel bored and they chose to exit.
MORE MASSAGE:
We chose a different place for massage again. We like to explore new places for the same activity, that is our family's habit. It was on the top level of Nagoya Hill shopping mall. 90 minutes for 80,000 rupiah.
It was a pity that the room could not accommodate all 4 of us, like what we had yesterday.
So Keatkeat was with Allan in one room, while Binbin and I had a relaxing quiet time together in another. Well, when you are with Keatkeat for a full body massage session, it is impossible not to hear his giggles and hear his body moving around on the mattress. *laugh*
HONEY CAKE:
This year, we decided not to go back to the previous " Honey Cake Seller ", we decided to try the Honey Cake from a small booth in Nagoya Hill, just in front of Sarpino Pizza. I was crossing my fingers that it would taste as good as the previous because it was half the price.
The main reason why I chose not to go back to the previous Honey Cake Seller was the cost of the delicious honey cake. Though it was so yummilicious, I still think that it was too pricey for the size they sell.
We ordered from this small stall and the boss promised to deliver to us before we check out on Wednesday 13th June 2012, that is tomorrow.
DINNER:
MyoMyo! A really cute name for a restaurant, I think. *giggle* I was hoping that the food tastes as pleasant as its restaurant's name. And to me, it did!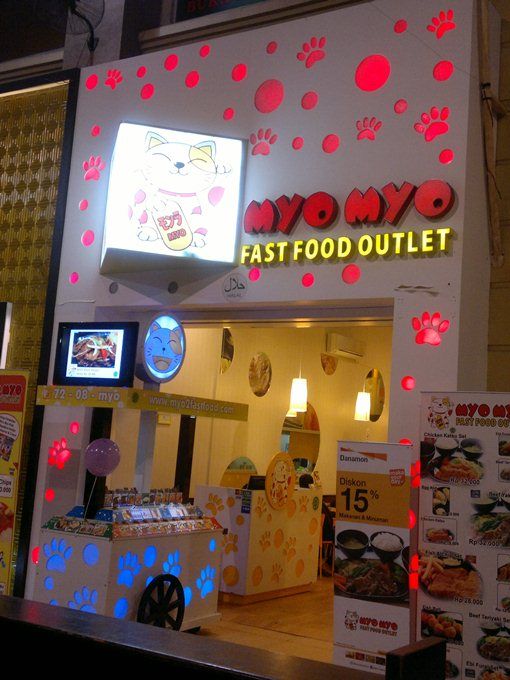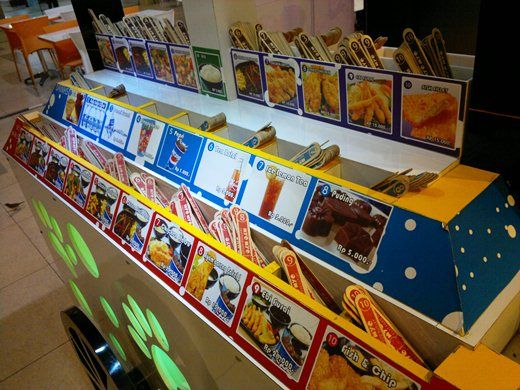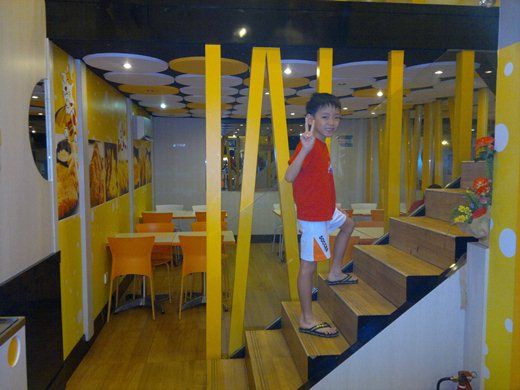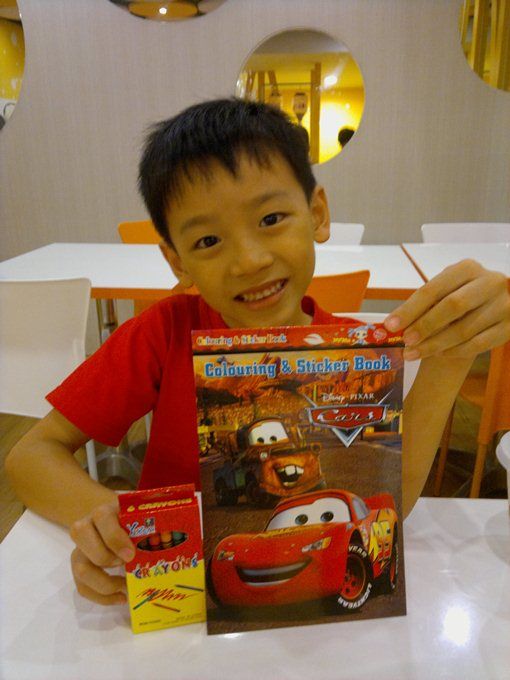 Kids were given a mini box of crayons and a colouring book to keep them occupied while they wait for their food to arrive.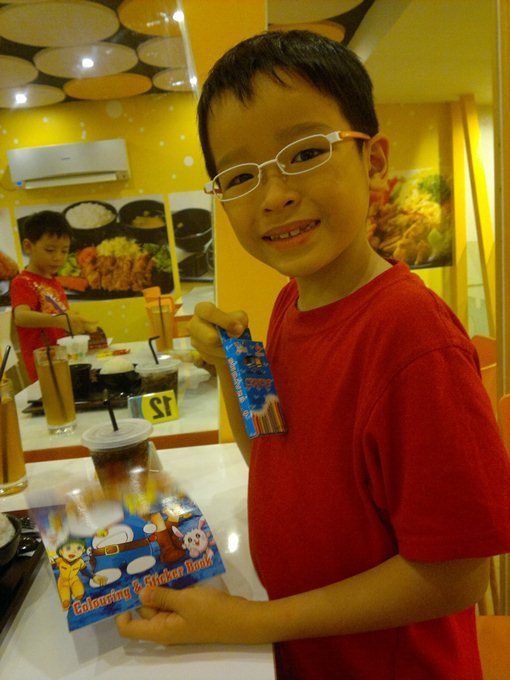 They get to keep the book and the mini crayons too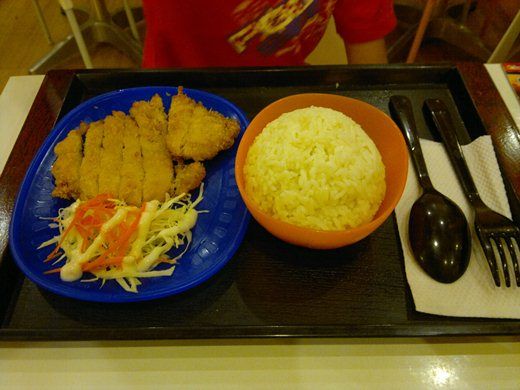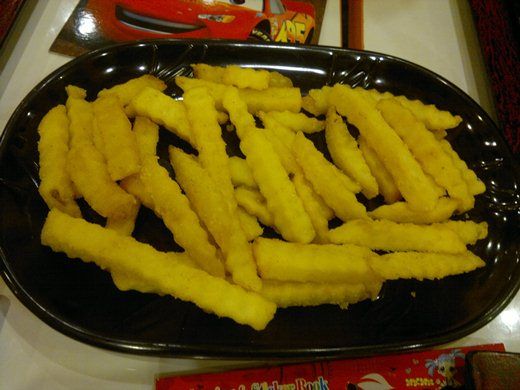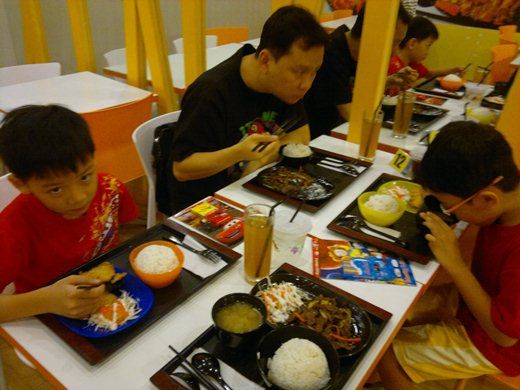 Definitely a place I would return to, if we EVER go back to Batam again….which we think is quite unlikely. Going back to the same place over and over again for an overseas holiday trip is just not our style.
It was our last night at the apartment and Allan spent it infront of the TV watching Euro 2012, while the boys played their soccer match in their dreams. *giggle*
Last write up on our 2nd Batam Trip in the next post……
2nd Batam Trip during the School Holidays : Day 2 of 3