Photo courtesy of A Doctor in the House

Not only are you getting some candy that's good for you, but you're also getting some protein. Andrea of A Doctor in the House uses some chocolate protein powder for this candy recipe, if you can even call it candy. Coconut oil and unsweetened coconut make this extra island-y.

Oatmeal Chocolate Chip Cookies

Photo courtesy of Making Good Choices

Contrary to popular belief, just because oatmeal is included in the recipe does not make it healthy. This cookie, however, is an exception. This uses half the butter regular recipes entail and adds in some chia seeds and substitutes dark chocolate. Thank you, Nicole of Making Good Choices , for this recipe!







Photo courtesy of Gabby's Gluten-Free

The combination of chocolate and caramel is so sinfully good that I am out of metaphors to describe it. Gabby of Gabby's Gluten-Free uses coconut milk and dates to get the caramel mixture extra thick and gooey. Yes, in this case, caramel can be good for you. Gabby warns that they disappear quickly.
Yeast-free Sticky Cinnamon Rolls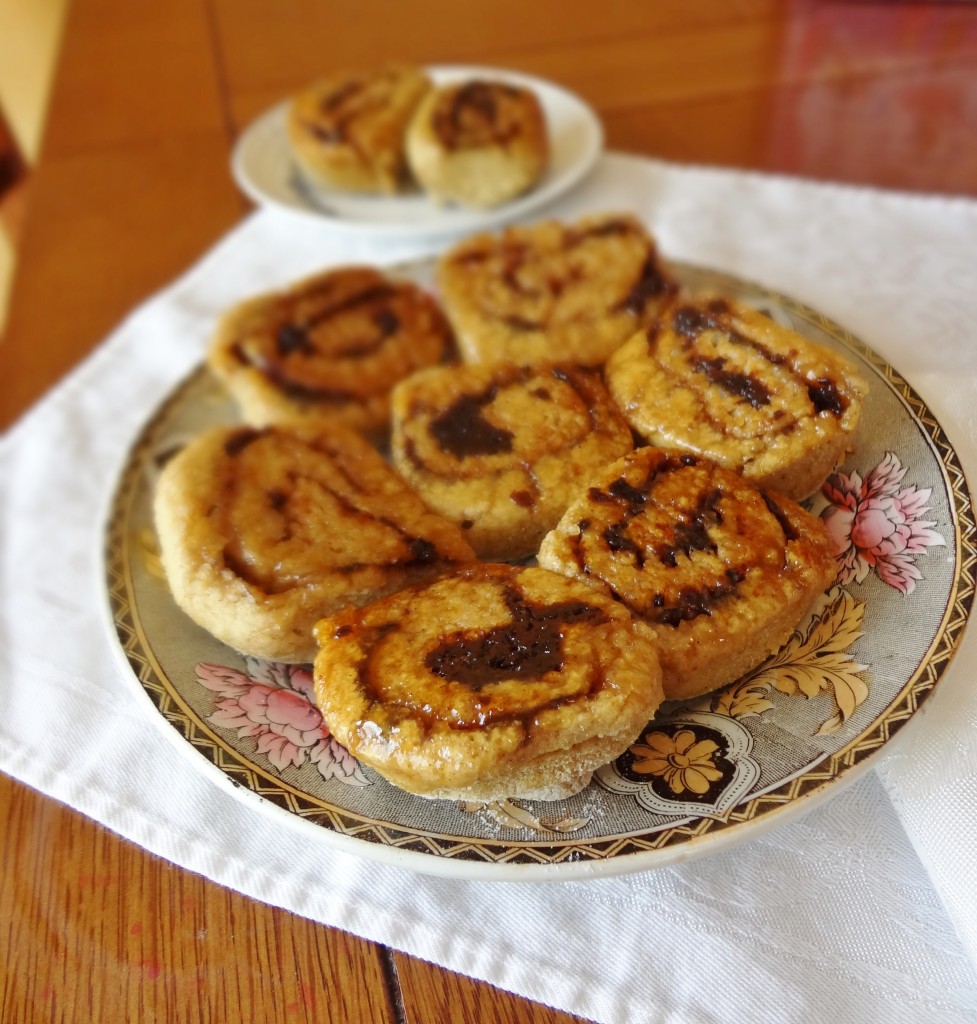 Photo courtesy of The Fit Cookie

Sarah ( The Fit Cookie ) has bestowed upon us a gift: these gluten-free, yeast-free, dairy-free (and almost every other kind of -free) cinnamon rolls, topped with a gooey honey (or maple syrup for vegans) and coconut oil topping. Dates make the filling sweet and rich. Try these this weekend.
Apple Cinnamon Crumb Muffins

Photo courtesy of Ari's Menu

Just another thing to add to your brunch arsenal: these apple cinnamon crumb muffins, courtesy of Ari from Ari's Menu . She made a ton of substitutions, including using less sugar, using whole wheat flour and reduced fat buttermilk, and substituting apple sauce for canola oil. Even with half the streusel topping she attests to its deliciousness.
Peanut Butter Swirl Brownies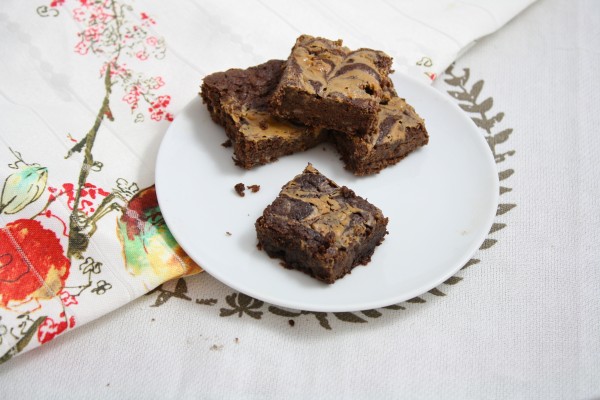 Photo courtesy of Foodie Fiasco

This brownie is (prepare yourself): gluten-free, vegan, sugar-free, and grain-free. There are only 23 calories per brownie. Yes. 23. That number is real for this batch of brownies. There is also only a little over a gram of fat per serving, so why not go to town (kinda) on these? Kelly of Foodie Fiasco would be okay with it.
xo,k.