They did a beautiful job with the arrangement!  That definitely turned Melissa's mood up!  Then we started giving her gifts.  My mom, Mike and I, all got her a bunch of gifts together.  We got her a spa gift certificate to her favorite spa because she loves getting spa manicures there.  We usually get her a gift certificate to go there every year for her birthday since she loves it so much.  Plus, who doesn't like to get pampered every once in a while?  Seriously.  She has been talking about a new k-cup of coffee that she saw that she really wanted to try.  So we got her the Donut Shop Coconut Mocha k-cups.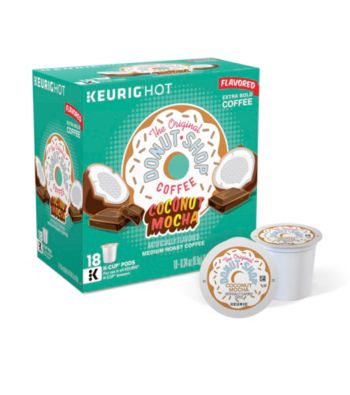 We also got her a sampler pack of Gloria Jeans Macadamia Nut Cookie k-cups.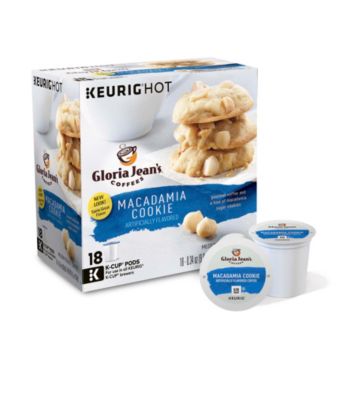 When we went to the Flower Show a couple of months ago, Melissa fell in love with a Champagne there.  So I was sure to pick up a bottle for her to enjoy on her birthday!
If you are a fan of Moscato wine and Champagne and the color pink, then this is the perfect drink for you!  It's light and has hints of cherry in it.  It tastes so good!  Not to mention the bottle is very pretty and so is the color pink of the champagne!  I think this has to be one of the best, well besides Rosa Regale but this champagne is a lot cheaper and tastes just as good!  Are you a fan of champagne or are you more of a wine/beer drinker?
We also got Melissa, two bottles of flavored syrups for her coffee.  We got Hazelnut and Chocolate.  I think she really likes those flavors.  I was looking everywhere for the Sugar-free Peanut Butter one but I couldn't find it anywhere.  It was really expensive to order online too.  Hopefully one day, we will find it at a local coffee shop.  Until then, we keep looking!
Mike also got her a REALLY cute mug with a quote from Mary Poppins on it.  I can't find the mug but it's a pretty cute one.  It says Just A Spoonfool of Sugar Helps the Medicine go down.  Then in the inside of the cup, it says In The Most Delightful Way.  We put some Splenda packets in the mug.  Melissa loves Splenda so we thought the mug would be fitting.  She loved it!
My mom also got her a really cute cosmetics organizer!  I think she will get a lot of good use out of that and out of everything that she got for her birthday.  We also had a dance party complete with glasses of bubbly!  It was a great night!  I love having random dance parties.  If that doesn't put you in a good mood, I don't know what will.
Before I go, as you can see the title of my post today is running out of space.  That is exactly what is happening here for pictures on my blog.  When I first started my blog, I never resized pictures.  So now I am on the verge of losing space on here.  I tried to go back and resize the pictures and save them but it won't work!  Do you have any ideas or help for me of what I can do?  I would like to avoid paying for a space upgrade because I know I would have a ton of space if I could just resize those pictures from a year ago.  If you can help me, please leave a comment or email me!  I need all of the help I can get!
What are you doing this weekend?  Have a great Friday!