Yingluck Shinawatra is following in the footsteps of her more famous brother, Thailand's former Prime Minister Thaksin Shinawatra.
Thai prime minister-to-be Yingluck Shinawatra arrives at Parliament in Bangkok on Aug. 1.

She was the number one party list candidate for the main opposition Pheu Thai political party, and has become the country's first woman prime minister after the party's victory in the 3 July general election.

Yet Ms Yingluck, 44, has never before run for office nor held a government post, and critics have been quick to point out her inexperience. Her primary political qualification seems to be the fact she is the youngest sister of Mr Thaksin, who was ousted in a 2006 military coup.
Thailand's Crown Prince Maha Vajiralongkorn attends the opening ceremony of the first session of Thailand's new parliament at the Ananta Samakhom Throne Hall in Bangkok on August 1. A six-party coalition government is preparing to take office in Thailand following a landslide election win by the opposition Puea Thai Party, led by Prime Minister-elect Yingluck Shinawatra.

Despite living in self-imposed exile in Dubai, he still in effect controls the Pheu Thai party.

Ms Yingluck is there to marshal the Thaksin faithful - the many millions who still want their former leader back - and to woo the undecided with a new look attached to an old name. She mobilised that base through democratic elections as opposed to the prolonged - sometimes bloody - street protests that Thailand has witnessed in recent years. That could give Mr Thaksin a basis on which to bargain a future role in the country, despite a two-year jail sentence for a conflict of interest conviction. Ms Yingluck is the ninth child in a highly political family. She has two degrees in politics - undergraduate from the northern city of Chiang Mai, her family's powerbase, and masters from Kentucky State University in the US. Until now, she has pursued a corporate career, formerly as managing director of AIS, the telecommunications firm her brother founded, and managing director of SC Asset Company, a family firm involved in property. In her bid to become the first female prime minister, Ms Yingluck said she planned to use her attributes as a woman to promote national reconciliation and asked for the chance to prove herself. "I am ready to fight according to the rules and I ask for the opportunity to prove myself. I ask for your trust as you used to trust my brother," she told a party meeting in Bangkok. "I will utilise my femininity to work fully for our country."

Ms Yingluck's much-lauded feminine charms indeed electrified the campaign trail.

When she smiled and bent at the knees to exchange a wai - the prayer-like gesture of respect - with a wizened grandmother or weathered farmer, people seemed to warm to her.

Her young son, Pipe, has also appeared with her at election rallies.

Behind the scenes, as commentators have been at pains to point out, she is being advised by a formidable array of veteran politicians, including some of the traditional powerhouses of Thai politics. They decided on a campaign strategy that showed off their candidate's charm. She is very careful to stay on message. While she may not know all the right answers yet, she "is smart enough not to be trapped into a compromising answer", notes the Bangkok Pundit website. The other key technique has been for Ms Yingluck to say only pleasant things about her opponents - a tactic that throws off her male competitors.

"It is hard to portray her as the face of evil when that face may not seem so bad to the so-called silent majority who may like her reconciliatory tone," comments the Bangkok Pundit.

Looking for original ideas or a new policy platform from Ms Yingluck is not necessary - she is the product of a well-oiled political machine, which has been winning landslide election victories in different guises since 2001.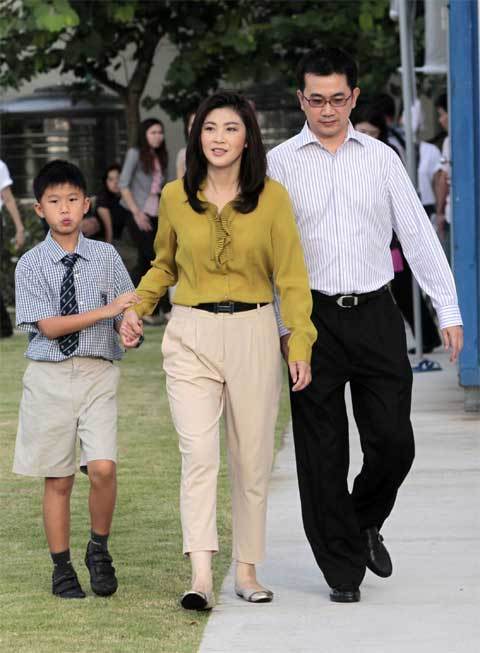 Thai female prime minister had a son named Anusorn Amornchat Supasek with her husband. Mr. Anusorn management Charoen Pokphand Group and chief executive M Link Asia Corporation PCL.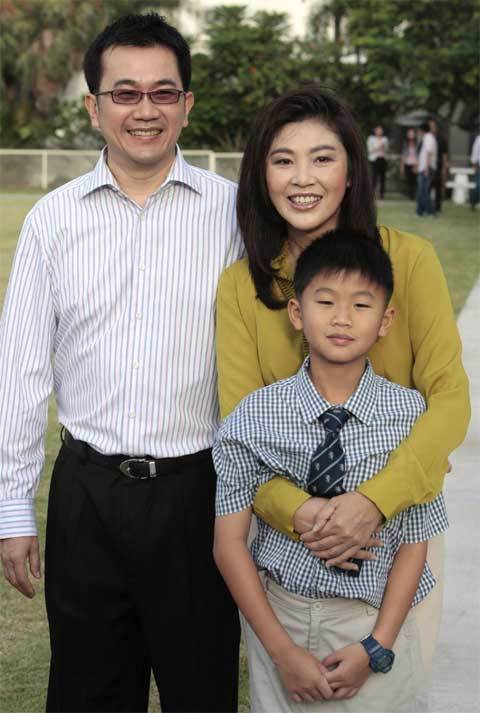 Yingluck She is the youngest of nine children, the Thaksin. Thaksin brother of a former prime minister is also sister Yaowapa Wongsawat, former Prime Minister Somchai Wongsawat wife.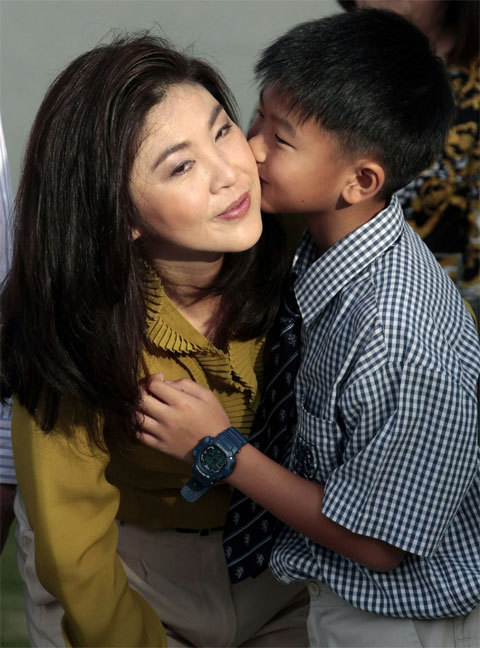 Female Thai new prime minister, was born January 6 / 1967, grew up in Chiang Mai, a graduate master's degree at the University of Chiang Mai and was educated at the University of Kentucky, USA. After graduating, she Yingluck has undergone several management positions at telecommunications companies, real estate development.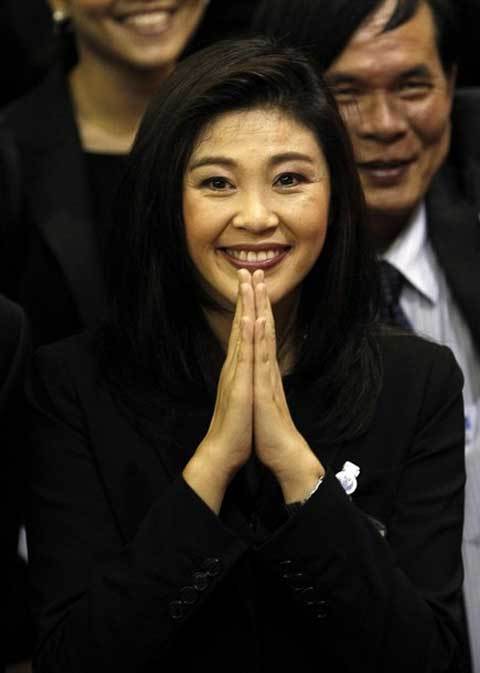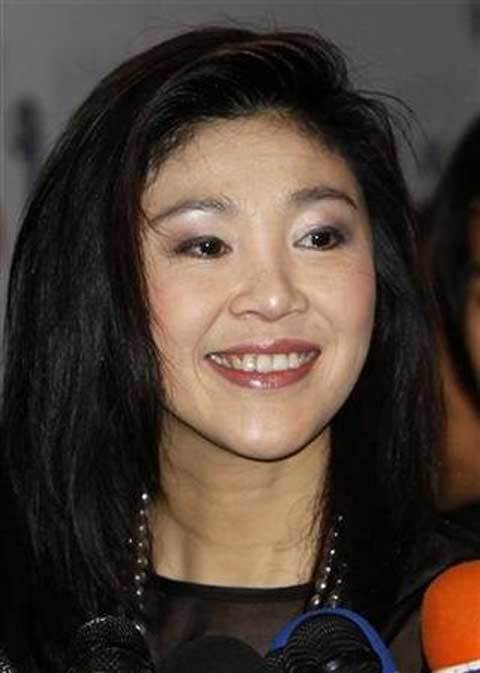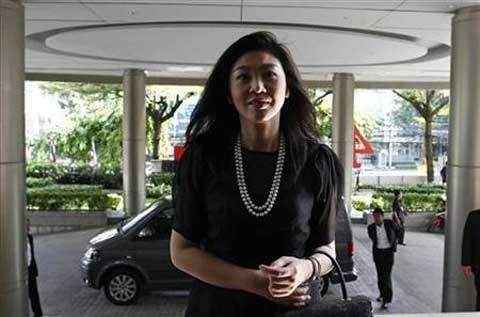 Via BBC: Profile of Yingluck Shinawatra