When the Big Grips is on correctly it works awesome. It feels secure but still allows you to access all the button on the iPad. It is hard to get the charger out if you charge the iPad with the Big Grips on but that's my only complaint. I am very pleased with it. I also wish it came in black or red for kids with CVI.


Playing Bop It with Dad.

The Bop It! is rated for children eight and up but Tom really enjoys playing it with someone. He "gets" this game and has lots of fun playing it with us.

I am so glad to have a portable toy that we can use together. This opens up opportunities for play and interaction with other adults and kids with the added bonus of being a well-known mainstream toy.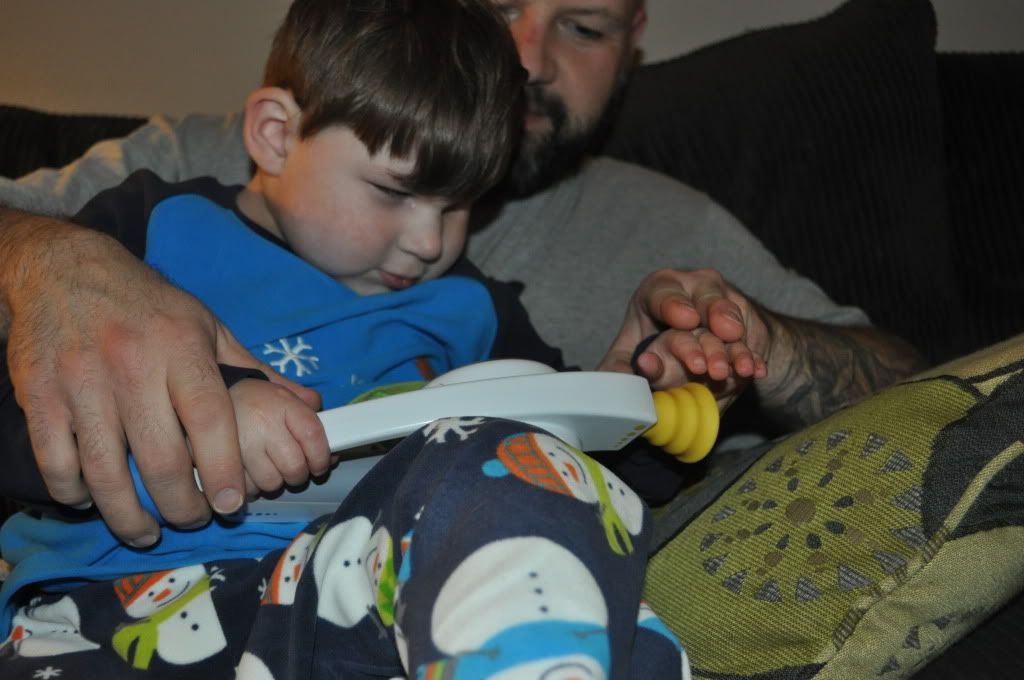 Did you have any toys from the All Play 2012 guide? Did you discover a great accessible toy this year? Tell us about it in a comment.