What do you wish people understood about your child?

I wish they understood that even though she is vision impaired, she can still do just about anything any other child can do.  She doesn't have to be treated like a piece of glass and that hovering over her only makes things worse.  For the most part, once people have a chance to get to know Finley, they relax and will let her be herself.    Therapy at first was intense.  Because we were also dealing with a new diagnosis and our grief about it, we felt very overwhelmed.  Finley was unsure what to make of all of it.  But then we really saw some improvements with her strength and ability to do different things which helped us all start to enjoy it.  Now Finley loves therapy and she looks forward to seeing her physical therapist each week.  She enjoys learning new tricks with her cane and she loves learning new words through her braille instruction.
Finley is going to trip, fall, run into things.  But that is just part of her life.  We want to keep her safe, but she also needs to be able to be a kid.  She still needs to try things, and play with her friends.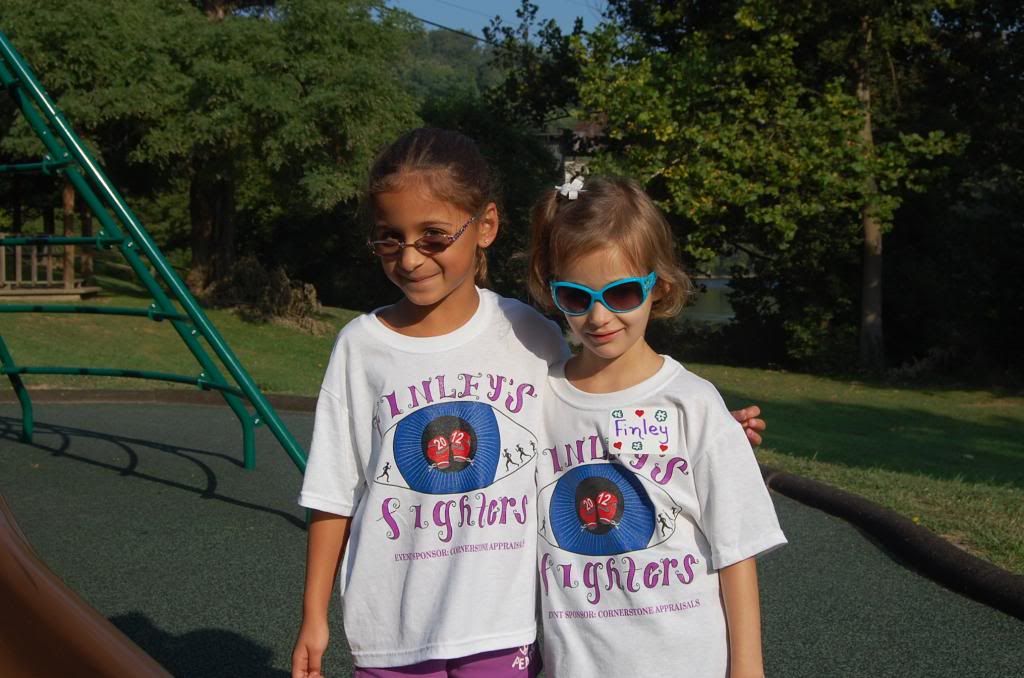 Finley and a friend. LCA buddies.

Can you think of one thing that really improved your life that you want to share with other parents? (For example: I wish we would have started melatonin much earlier! Tom never slept before, and with Melatonin, he does.)
What improved our life was knowledge.  We just needed to become more knowledgeable about her condition and what we needed to do to make her successful.  We dove into research about LCA, about RDH12, and kids who are vision impaired.  We read book after book.  We went to LCA conferences and met other families.  We met other families online.  We learned Braille ourselves.  We are deeply involved in every aspect of her life and we show her how important it is to us.  

Above all this, we stay positive and we chose to take action.  We stay up to date on the latest news about LCA and what technology there is for blind children.

What advice would you give to new parents of blind children?
To look for support.  Reach out to friends and tell them what is going on.  Talk to your family and friends about your feelings, and when they ask you what you need - tell them.  

Sometimes we just needed to vent in the beginning.  We just needed to be sad.  We needed people just to be there to lend an ear.  Then we needed support.  Support beyond what family and friends could give us.  So we sought out other families of blind children.  No one understands like they do.  The are going through the exact same thing, and we have learned so much from them.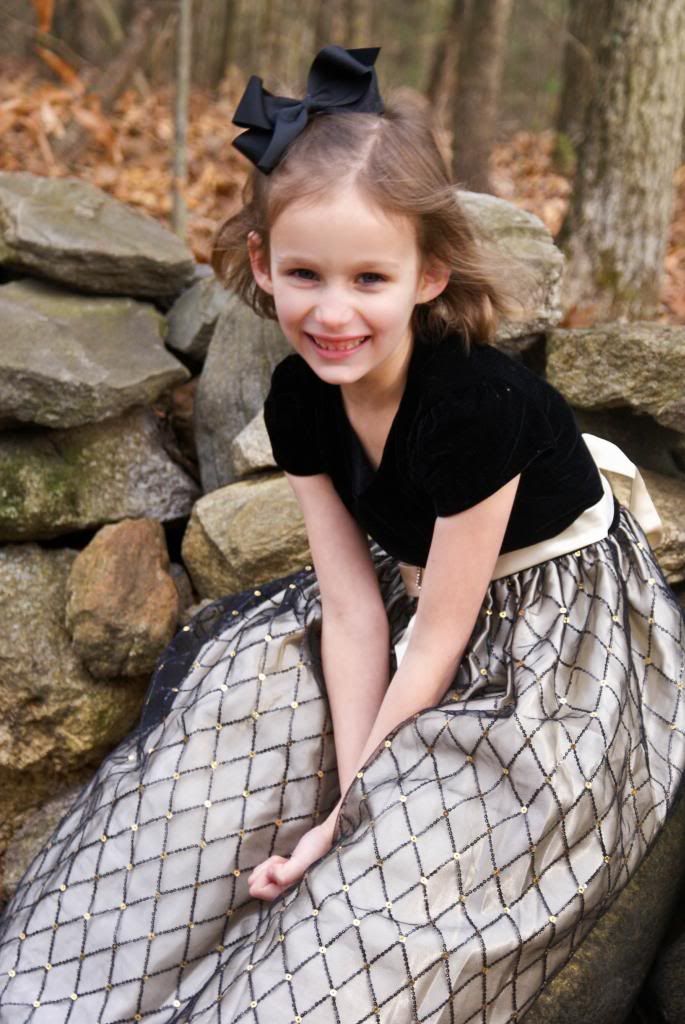 Finley

Anything else you want to say?
Mat and I have chosen two paths with Finley.  One path is a path with a child who is blind.  We make sure she has everything she needs to be a successful child and eventual adult with blindness.  She is given encouragement and positive reinforcement about her abilities to do whatever she wants sighted or not.

The other path leads to a cure for Finley's blindness.  The world of research has made great strides in therapy and cures for people who have vision impairments.  There have been people with one type of LCA that have been cured.  

Mat and I developed a foundation for our daughter 2 years ago called the RDH12 fund for Sight which raises money for research for RDH12 LCA.  We now have 19 children and 16 families as part of our foundation and we have raised $700,000 for research.  We fund research at the University of Pennsylvania and University of Michigan, and we are getting very close to a cure.  We know that a cure is possible, and as long as the money is there, Finley's vision will be not be completely lost.

We firmly believe that life is 10% what happens to you and 90% what you do about it.  Whatever future Finley has - whether it be blind or sighted - we will be there for her 100%.

Some parents of children with special needs chose to jump in with both feet and Jennifer and her husband Mat are among them. They are not only providing their daughter with the blindness skills she needs now, but are funding LCA research. Amazing! 

Follow their story on their blog at Mixed Nuts  and learn more at their other sites  www.finleyfighters.com  and  www.rdh12.org .

You should be feeling inspired now! I know I am. A big THANK YOU to Finley and her family for sharing their story with us.

Don't forget to support this blog with a vote in About.com's Readers Choice Awards.   VOTE!   Thanks for your support. Blindness receives such little attention in the world of special needs. This award contest is a great way to raise awareness of childhood blindness.